11.15.2019
Project: Luh Kel – Mixed Emotions
Featuring Hit Singles like the Billboard-Charting "Wrong" and the PNB Rock-Featuring "Movie," Mixed Emotions Establishes the CMG Artist as a Major New Voice in Rap and R&B
The Project:
Rhyming and singing with an effortless charm, Cinematic Music Group signee Luh Kel is one of the world's most talented teenagers. Today, Cinematic proudly releases Mixed Emotions, the 17-year-old artist's debut project. Building on the momentum of his breakout single "Wrong," produced by Jonnyshipes, BubbaGotBeatz, & 11VN, Mixed Emotions consists of twelve-tracks of organic instrumentals that emphasize Kel's supernatural melodic instincts.
The new tape boasts pre-released hits such as "Cold Heart," which has over 3.3 million YouTube views since its release in September, the PNB Rock-featuring  "Movie" (1.6 million views), the sweetly-sung "Pull Up" (10.3 million views), and the guitar-driven slow jam "BRB" (22 million views). With additional appearances from Jay Gwuapo and IV Jay, and several tracks produced by CMG founder Jonnyshipes, Mixed Emotions is available to stream everywhere via Cinematic Music Group.
"I'm extremely excited for the world to hear Mixed Emotions," says Jonnyshipes. "Watching Kel's Instagram buzz grow into a worldwide fan base in less than a year has been an incredible accomplishment, and watching his growth as an artist and songwriter has been even doper. The youngest in charge has officially arrived!"
Peaking at #37 on Billboard's Hot R&B/Hip-Hop Songs chart in April, Luh Kel's hit single "Wrong" has over 132 million streams across platforms and inspired over 5 million video creations on TikTok. The single is still racking up over 400k streams per day. With over 950k YouTube subscribers and 1.5 million followers on Instagram, Luh Kel has a great shot at becoming one of the defining stars of his generation.
Buy/Stream Mixed Emotions: https://luhkel.ffm.to/mixedemotions
Mixed Emotions tracklist:
1. Hero
2. Cold Heart
3. Wrong [Produced by Jonnyshipes, BubbaGotBeatz & 11VN] 4. Tweakin (with IV Jay)
5. Down
6. Movie (ft. PNB Rock) [Produced by Jonnyshipes
7. Plans
8. Pull Up [Produced by Jonnyshipes, RayRay & AR, & 11VN] 9. Gone (ft. Jay Gwuapo)
10. BRB
11. Lonely
12. Two Rounds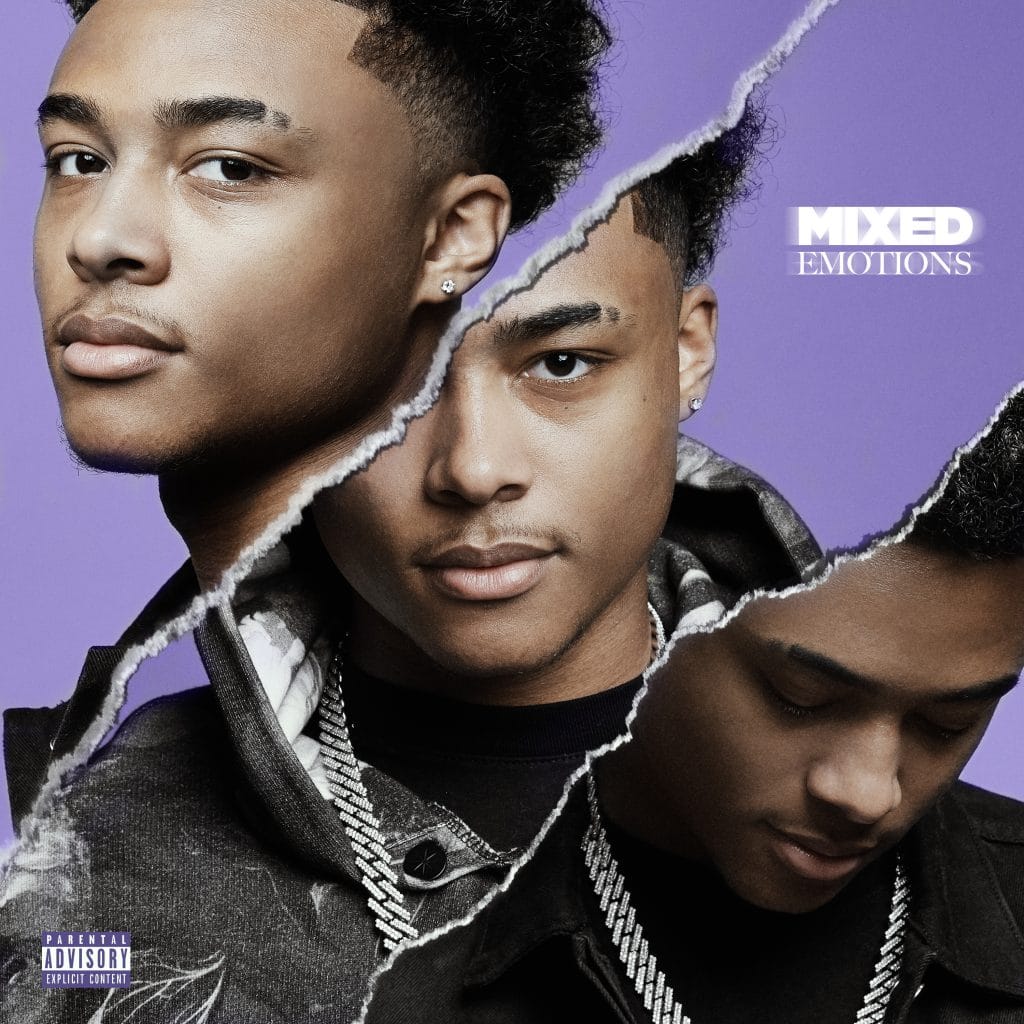 Please contact Michelle or Scott for more info.
The Background:
Cinematic Music Group's newest signee, solo artist Luh Kel out of St. Louis, has been steadily rising the charts since the release of his break out single "Wrong". The song was released on April 5th, 2019 across all platforms. "Wrong" is the first single from Luh Kel's forthcoming debut EP Mixed Emotions, due November 15th.
---
Links:
instagram | twitter | facebook | spotify | soundcloud

Mixed Emotions: https://luhkel.ffm.to/mixedemotions
"Movie" ft. PNB Rock: https://luhkel.ffm.to/movie / https://www.youtube.com/watch?v=nFCsj5OYLPU
"Cold Heart": https://www.youtube.com/watch?v=Bn0SQUjCQiI
"Pull Up": https://www.youtube.com/watch?v=Zf5YjnLKf2I
"BRB": https://www.youtube.com/watch?v=U3hIkCsyVew