11.22.21
The Chicago Rapper Flexes His Cash and Gets the Crowd Fired Up in the First Video From His Upcoming WAKEUPLUCKI! Project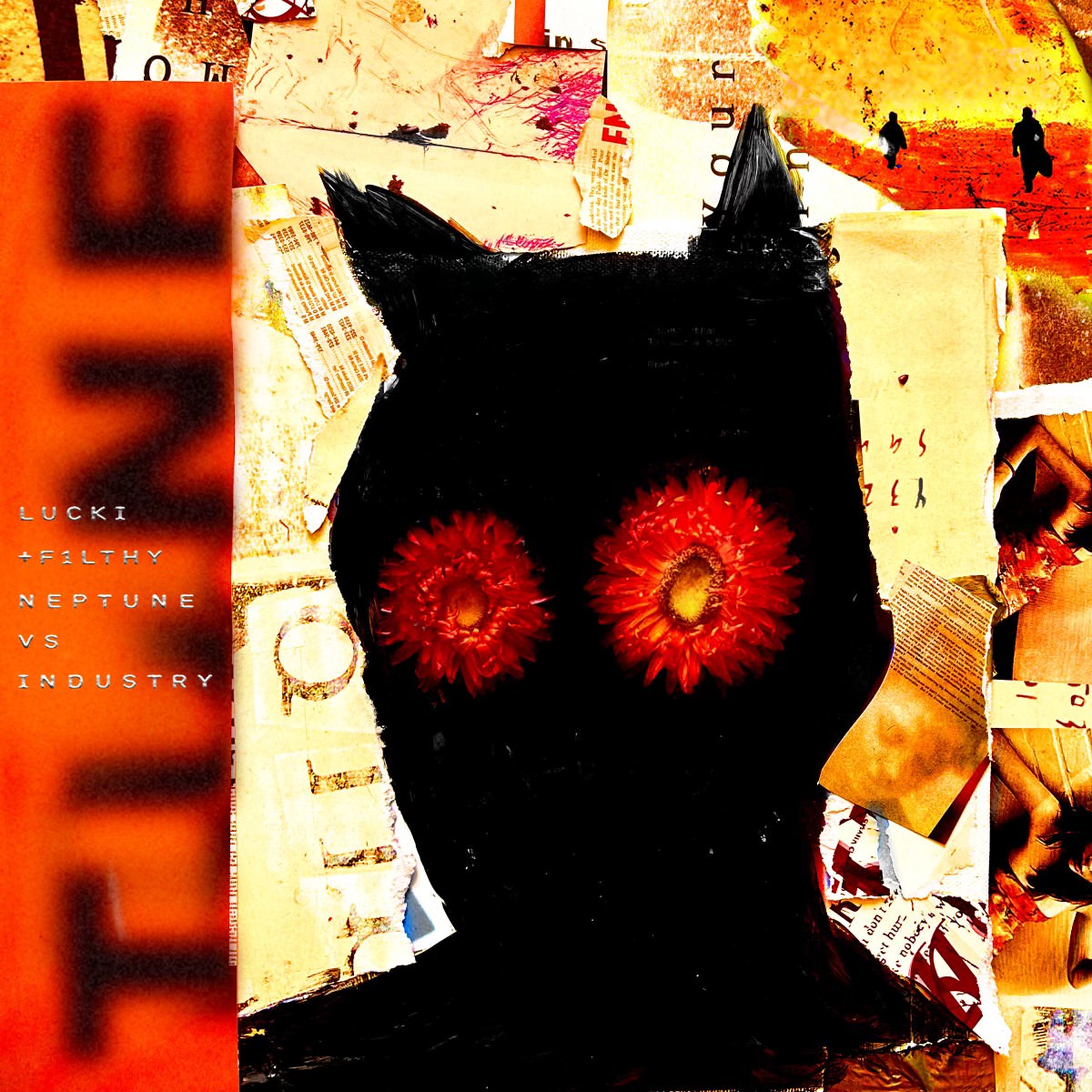 Critical Praise:
"Lucki Can Tell Nothing But His Truth…Lucki is shameless about his pain. Whether the 22-year-old Chicagoan—born Lucki Camel Jr.—is rapping about his bouts with depression and anxiety, his role in sabotaging his romantic relationships, or his prescription drug addiction, he refuses to hide his flaws. His candor about his life lows has made him a relatable antihero to a loyal cult following of fans who regularly take to social media with comments like, 'Lucki changed my life' or 'Lucki gets me' whenever he releases new music or opens up about his struggles publicly." – Pitchfork
"Lucki has been applying the truths of this life to his music for the better part of a decade." – Complex
"Lucki has been building his resume for years, crafting understated, infectious tracks that have shades of fellow Chicagoans like Chief Keef and Supa Bwe, but a swagger and sensibility that is all his own." – Pigeons & Planes
"Lucki's music can feel like you're about to be submerged in a swamp or like you're about to fall asleep behind the wheel of the Lamborghini from Suicide Squad" – The FADER
'On this blessed day, we also get Days B4 III, the new full-length from Lucki, the muttering young cult-rap icon whose self-destructive lyrics have the power to punch you in your soul." – Stereogum
The Announcement + Song:
From his authentic lyrics to his enticing production, LUCKI continues to succeed at drawing listeners in with music that is felt in their souls. Today, LUCKI shares "NEPTUNE V.S INDUSTRY," his new video. The track is characterized by LUCKI's typical nonchalant flow and producer F1LTHY's bass-heavy beats, as the Chicago rapper contemplates his true feelings about the rap industry he's a part of. In the Lonewolf-directed video, concert venues full of people can be seen and heard chanting LUCKI's name, as he takes a break from flashing his cash to perform for his fans.
With over 1.1 million views since its release on Friday, "NEPTUNE V.S INDUSTRY" is the first video from LUCKI's upcoming project, WAKEUPLUCKI!. While LUCKI takes the lead when it comes to vocals, the album is produced entirely by F1LTHY from the Philly-based producer collective, WORKING ON DYING, known for producing hits from Playboi Carti's  Whole Lotta Red, as well as singles for Juice Wrld, Lil Uzi Vert, Lil Yachty, and more. Soon to be available for pre-order/pre-save, WAKEUPLUCKI! arrives in the coming weeks via EMPIRE.
Garnering critical praise from HotNewHipHop, Lucki's Spring 2021 double-single Almost Woke featured "LifestyleBrazy" and "No Joke," with the former racking up over 1 million streams on Spotify. Prior to the two pack, LUCKI dropped the Lyrical Lemonade-approved banger, "Greed" featuring Lil Yachty. Since these three tracks were gifted to the public, LUCKI has kept himself busy, playing his soulful catalogue at major music festivals across the U.S. including Summer Smash in Chicago and Rolling Loud in New York. The artist took a step forward in his career by embarking on two headlining tours alone in 2021, the "Almost There Tour" and the "Wake Up Lucki Tour," the latter finishing up with a hometown show in Chicago on November 27. Shortly after the release of WAKEUPLUCKI!, LUCKI will conclude his live shows with a performance at Rolling Loud California.
With WAKEUPLUCKI!, LUCKI shows that he's ready to compete with the big dogs by delivering his most complete artistic statement yet.
Watch "NEPTUNE V.S INDUSTRY": https://youtu.be/3JMsQQeqoBs
Buy/stream "NEPTUNE V.S INDUSTRY": https://music.empi.re/neptunelucki
Please contact Michelle or Kevin for more info.
The Background:
Cultivating an ever-growing following since he debuted in the rap game in 2013 at 17, LUCKI has earned glowing praise from both critics and industry figures, including shoutouts from Pharrell and Justin Timberlake. He's collaborated in the past with the likes of A$AP Rocky, Chance The Rapper, Playboi Carti and many others. The rapper formerly known as Lucki Eck$ feeds his fans with a consistent output of boundary-pushing music that plumbs the depths of his soul.
LUCKI had a breakout year in 2019, during which Lucki collaborated with ChaseTheMoney and Earl Sweatshirt, released acclaimed projects Freewave 3 and Days B4 III, and earned praise from Pitchfork, who raved "Lucki's music works so well in large part due to his ear for production, plodding hi-hats that make it feel like your brain is stuck in quicksand, and his eerie, doomsday melodies." 2020 was another banner year for the young artist, featuring the release of his 12-track project Almost There, home to the fan favorite single "Faith."
---
Links:
official site | twitter | instagram | soundcloud | spotify | youtube
"NEPTUNE V.S INDUSTRY" (Prod. by F1LTHY): https://music.empi.re/neptunelucki / https://www.youtube.com/watch?v=3JMsQQeqoBs
"No Joke": https://youtu.be/xBSxvaLbc5g
"LifestyleBrazy": https://www.youtube.com/watch?v=GJc2JR3xyvE
Almost Woke: https://music.empi.re/almostwoke
"Greed" ft. Lil Yachty: https://music.empi.re/greed
"Widebody": https://www.youtube.com/watch?v=wqEpXyEtrjI
The World Is Lucki's EP: https://music.empi.re/worldisluckis