3.28.2023
Video: Lou Phelps – "White Flower" (Prod. by STWO)
The Montreal Native Lets His Cautious Heart Take a Jump off the Deep End in New Video Single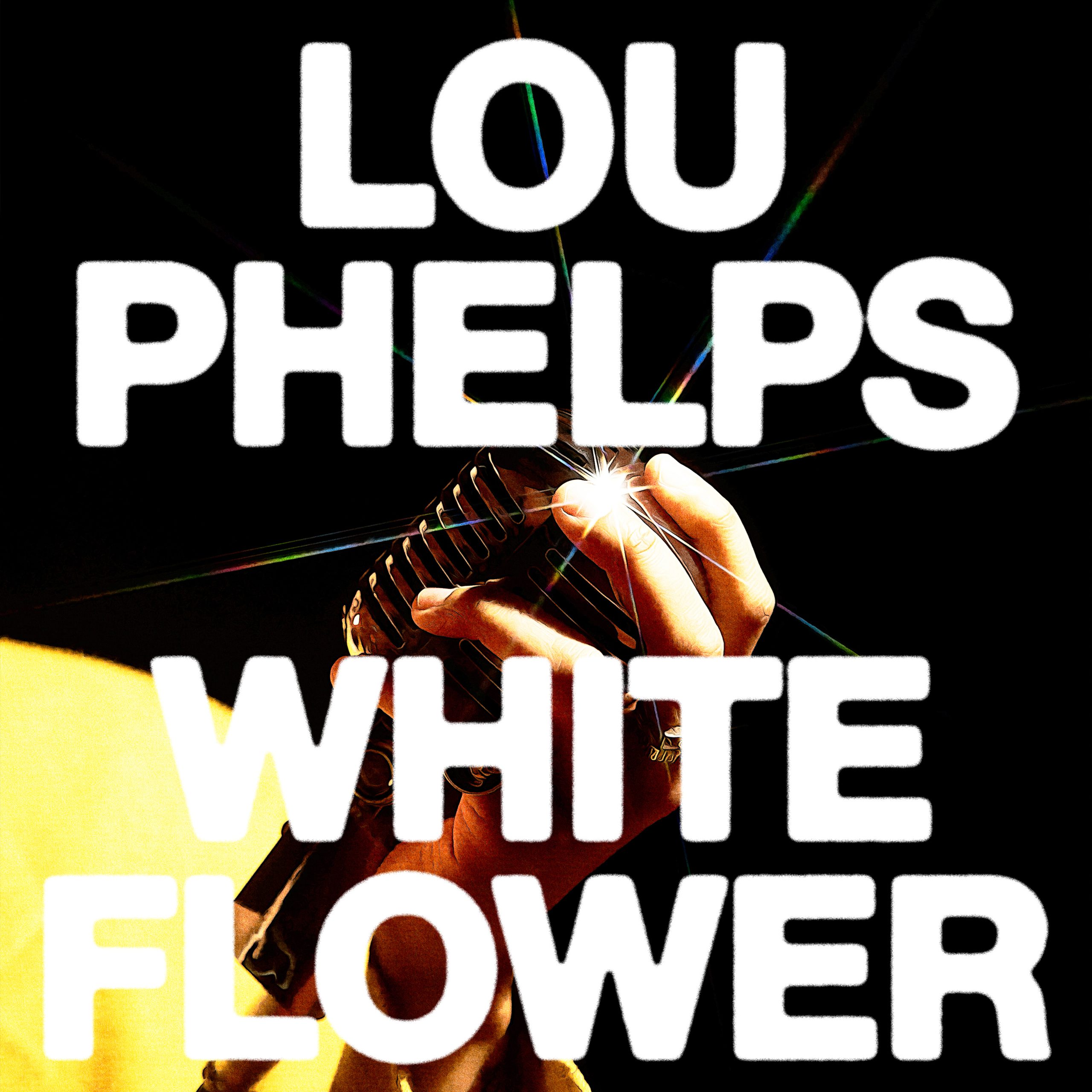 Critical Praise: 
"His easy confidence helps him find a knocking pace that matches the hard-hitting drums undergirding the production" – Pitchfork
"Meet Lou Phelps, the Montreal Rapper Stepping Into His Own Light" – DJ BOOTH
"The single is hip-hop to its roots, with Phelps' rapping providing the driving force" – Dancing Astronaut
The Video:
With a danceable aesthetic and a natural-born musicality, Lou Phelps approaches his craft with a rare sense of lucidity. Grappling with a love affair that could either be his downfall or his saving grace, the multi-talented artist shares his new video single, "White Flower." Anchored by a house-inspired instrumental with a hypnotic bassline by producer STWO, the track finds Lou feeling the gravitational pull of a new lover as he struggles to decide whether to escape its grasp while he can, or let himself fall: "You want it, I want it/But I'mma need you to make it clear for me/Is it love, or you just horny/I just need to know if I'm wasting my time again."
Directed by Lou's frequent collaborator Igal Perets, the video for "White Flower" vibrantly animates the track's romantically indecisive themes, even with its monochrome color palette. Flanked by two beautiful women, Lou finds himself mesmerized by the way each moves to the music as if they're unknowingly competing for his gaze, like a tennis match for his undivided attention. Yet, as the song progresses, Lou's focus moves inward as he tries to navigate his own emotions, leaving the three of them emotionally detached as they continue to move in unison.
"White Flower" arrives as Lou's first single of 2023, following the 2022 EP, Touché. With two songs produced by his brother KAYTRANADA and one produced by Lou himself, Touché is his first release with Rostrum Records, released in conjunction with Stand Up Guy Records, a new imprint founded by KAYTRANADA, of which Lou is a partner. The follow-up to 2020's Extra Extra project, and to "Sound Of Money," Lou's 2021 collaboration with Madlib, Touché EP marked a turning point for the young rapper as he looks to expand his empire from his MTL hometown to the rest of the world.
Stay tuned for much more from Lou Phelps as he brings his Montreal sound to greater heights in 2023.
Watch "White Flower": https://youtu.be/1fRIGH3pdCo
Stream "White Flower": http://LouPhelps.lnk.to/WhiteFlower
Please contact Michelle or Kevin for more info.
The Background:
A fixture in the bustling Montreal underground, Lou Phelps makes music that's as easy to dance to as it is hard to classify. Lou started making music in 2011 with his older brother Kevin, aka the Polaris Prize-winning producer KAYTRANADA, forming a future-rap group called The Celestics. Using the moniker Louie P, Lou developed a reputation for creating tasteful and danceable electro rap. The artist earned a JUNO Award nomination for his 2017 debut project, 001 Experiments, and in 2018, made waves online with his project 002 / LOVE ME and its highlight track "Come Inside." Since releasing his EXTRA EXTRA EP in 2020, home to the hit single "Must Be" (4.7+ million Spotify streams) Lou Phelps has been biding his time, waiting for the perfect time to strike with his most creatively fulfilling music yet. Now signed to Rostrum Records, Lou Phelps is ready to let the world know that no one can do it like he can.
instagram | twitter | youtube | spotify | soundcloud
"White Flower": http://LouPhelps.lnk.to/WhiteFlower / https://youtu.be/1fRIGH3pdCo
"Out My Face": https://louphelps.lnk.to/OutMyFace / https://youtu.be/fOBCqioRgZs
"Here We Go": https://www.youtube.com/watch?v=uA_UFq68vB0
Touché EP: http://rostrum.lnk.to/ToucheEP
"Touché": https://youtu.be/4W0J-68ZIIM