11.4.2021
Lil Yee Announces His Most Personal Album yet, Unbreakable, Arriving November 26th via EMPIRE
The San Francisco Spitter Plots a Great Escape in New "Going Crazy" Video
Lil Yee Croons His Concerns in Harmony with Hardship in Latest Video Single from His Upcoming Album, Unbreakable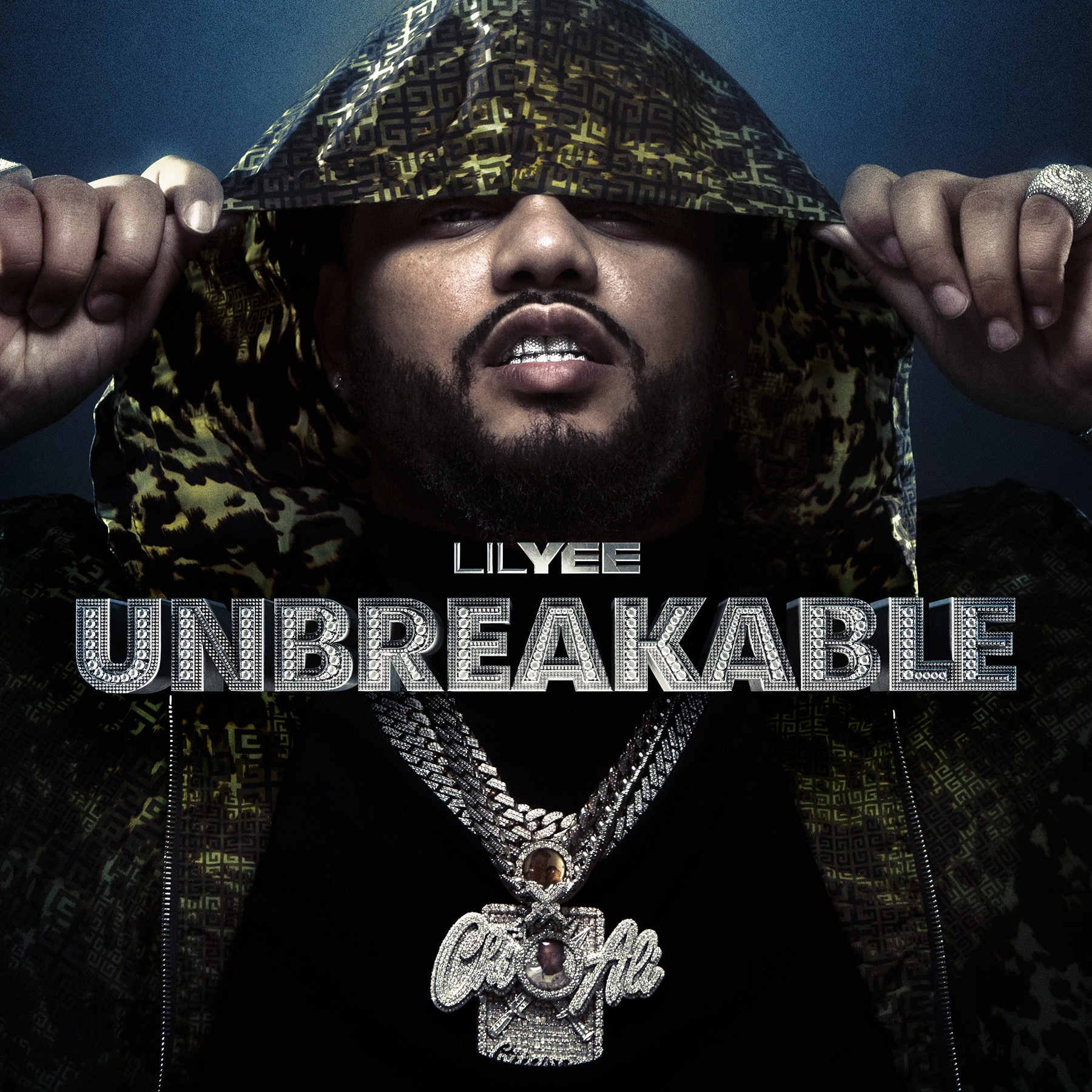 The Announcement:
There are artists whose pain can be heard in their music, and those whose pain can be felt. San Francisco native Lil Yee has built a career on his ability to forge those connections with listeners, and continues to pack abundant, raw emotion into each track as he prepares for the November 26th release of his latest album, Unbreakable, via EMPIRE. Spanning 13 tracks with guests from all over the country, such as PnB Rock, Babyface Ray, Shaun Sloan, TEC, and fellow Bay Area heroes Lil Pete, Lil Bean, and Rexx Life Raj, the project is Lil Yee's most personal yet. Though Lil Yee's music has largely benefited from his emotional delivery and exploration of sounds beyond The Bay, his motivation remains in bringing inspiration to the neighborhood that raised him. "I make music for people going through the struggle," says Lil Yee. "I talk about the ups and downs of the life experiences I've been through… People hit me in my DMs and say, 'Man, that song is helping me get through life.'"
That admirable intention is as evident as ever in Lil Yee's new "Going Crazy" video, which he shares along with the announcement of Unbreakable. The video presents a dual image of Lil Yee, transitioning from shots of the Bay Area Emcee iced out, pouring up in the backseat of his whip, to ones where he's trekking frantically through the wilderness in a straight jacket. As the video progresses, Lil Yee reflects on his burdens and blessings over the instrumental's soft piano melodies, rapping, "And I can front like I'm happy 'bout my situation/So much negativity, I had to switch locations." Yet, as the track winds down, Lil Yee takes inventory of what matters most in life, looking to his future and his family's as he rectifies those conflicting images, bridging the gap between the woes and wonders of his life.
Unbreakable is the first full-length release from Lil Yee since 2019's Live 4 It, Die 4 It, which saw the Bay Area rapper expand his sound beyond the traditional Mob music styles of his hometown into the melodic trap stylings of Atlanta and the snapping West Coast sound favored in L.A. and the East Bay. In 2021, Lil Yee aims to take his versatility to new heights while remaining rooted as ever in the San Francisco streets on the upcoming Unbreakable, available November 26th via EMPIRE.
Watch "Going Crazy": https://www.youtube.com/watch?v=YqQA3GgvYfQ
Buy/Stream "Going Crazy": https://music.empi.re/goingcrazy.oyd
Pre-Save Unbreakable: https://music.empi.re/unbreakable
Unbreakable tracklist:
Going Crazy
Unbreakable
Next To Me ft PnB Rock
Detroit to Divisadero ft Babyface Ray
Dear Chi
Free the Homie Team ft Lil Pete
4 Eva Ride
Come From ft Shaun Sloan
Dead & Gone ft Lil Bean
HTF? Ft TEC
Lie Together
Wavy
Flawless (ft Rexx Life Raj)
Please contact Michelle or T'Keyah for more info.
The Background:
San Francisco rapper Lil Yee's first three songs all reached more than a million people before he ever signed a record deal. "So Lost," "We Livin' Hopeless," and "War" built a dedicated fan-base. From the historic Fillmore District, Yee is influenced by 1990s greats from his neighborhood such as San Quinn, Rappin' 4-Tay, and Messy Marv. This rapper of Black and Puerto Rican heritage raps about loss, reaching for a better lifestyle, and a Bay Area underbelly that goes overlooked. 2019's Live 4 It, Die 4 It built on that story, with production by Zaytoven and features from Mozzy, E-40, and FMB DZ while his 2021 album, Unbreakable, further cements his determination against all odds with features by PnB Rock, Babyface Ray, Rexx Life Raj, and more.
Links:
youtube |soundcloud | instagram

"Going Crazy": https://www.youtube.com/watch?v=YqQA3GgvYfQ 

Unbreakable: https://music.empi.re/unbreakable 

Bio, photos, and streams available here: https://audibletreats.com/lil-yee/