7.10.2020
Audio: Lil Gotit – "What It Was"
The ATL Rhymers Trade Fresh Flows on Their New Single, Now Available to Stream on All DSPs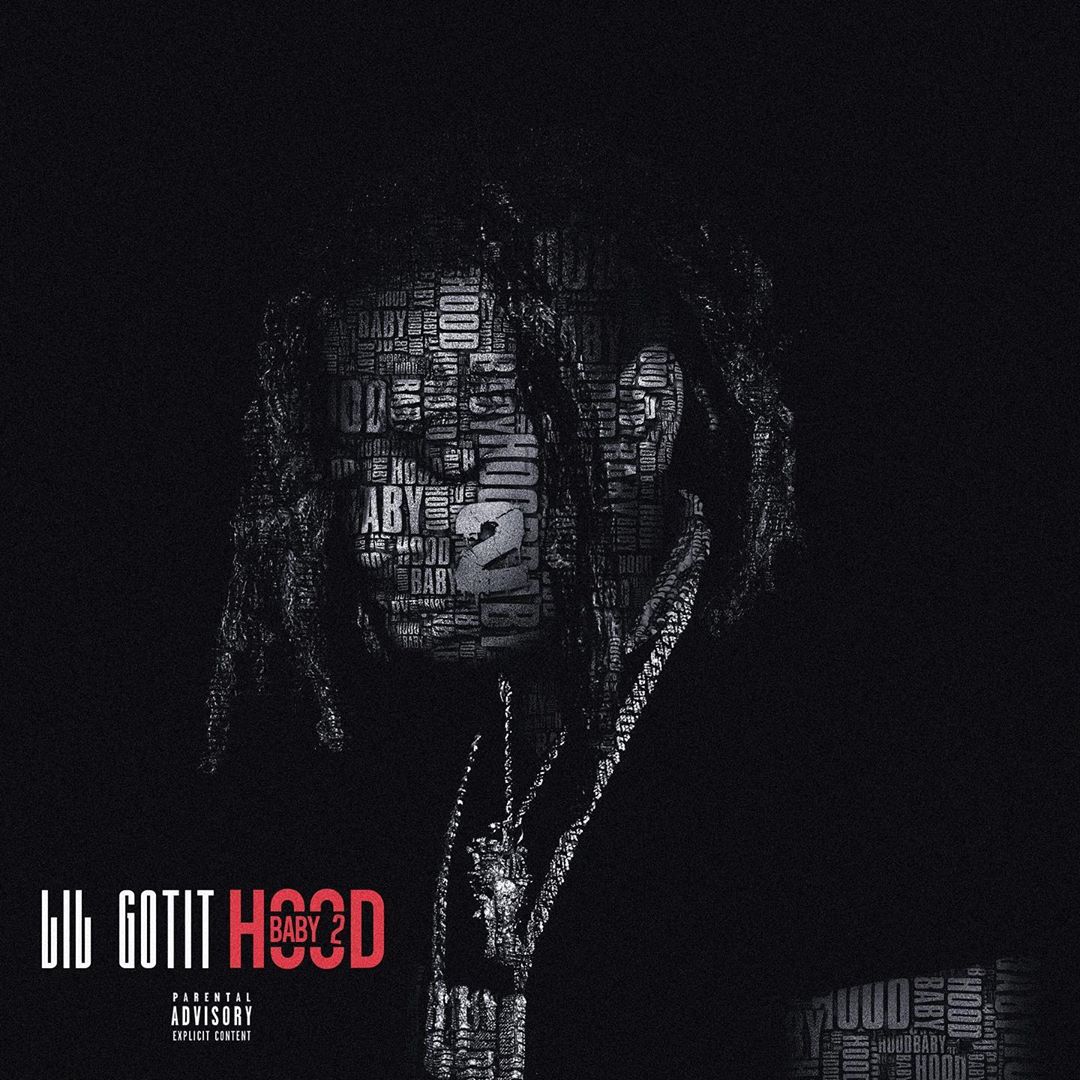 Critical Praise:
"Lil Gotit is the heir to Atlanta's rap throne" – The FADER
"Fresh off the release of his latest project, Crazy But It's True, in March, 'Lil Ralph' is another step toward Lil Gotit having the sort of 2019 come-up that Lil Baby and Gunna had last year." – Complex
"Like a fairy tale set in Atlanta's Lenox Mall" – Pitchfork
The Song:
Lil Gotit's sly mutation of ATL's trap tradition earned him the support of some of his city's biggest emcees. Going toe-to-toe with a trap icon, Gotit officially shares "What It Was," his new Future-featuring single. Produced by D. Hill, the man behind Future's #2 Billboard hit and Drake collaboration "Life Is Good," "What It Was" finds both rappers celebrating their triumphant rises out of the hood. Nimbly navigating the beat's gently syncopating hi-hats and rolling snares, "Hood Baby" and Hendrix show excellent chemistry as they trade melodic verses: I can't change lanes, maybe that's why my chain swing/Won't 'ccept shit from no lame, went and bossed up a no-name," rhymes Gotit. Released last month as a YouTube-only audio track, "What It Was" is now available to stream on all DSPs.
"What It Was" is Gotit's first new track since the release of Hood Baby 2, Gotit's recent mixtape. The sequel to his 2018 debut mixtape, which announced the then-19-year-old Gotit as a player to watch in his hometown scene, Hood Baby 2 demonstrates the rapper's artistic evolution–his flows hit harder, his ad-libs are wilder, and his money is longer. Released in April, the mixtape boasts standout tracks like  "Drip Day N Night" ft. Gunna and Gotit's brother Lil Keed and "Yeah Yeah," featuring Keed and Future and earned praise from the likes of Complex, HYPEBEAST, and UPROXX. The 20-year-old rapper recently shared videos for tape highlights "Bricks In The Attic" and "No Kizzy." Hood Baby 2 is Gotit's second tape of 2020, following Superstar Creature, an 11-track collaborative project with London On Da Track, which features appearances from Polo G, Young Nudy, and Slimelife Shawty.
Buy/Stream "What It Was" ft. Future: http://smarturl.it/WhatItWas
Buy/Stream Hood Baby 2: http://smarturl.it/HoodBaby2
Hood Baby 2 tracklist:
1. Bricks In The Attic
2. Off-White feat. Lil Keed
3. Drip Day N Night feat. Gunna & Lil Keed
4. Never Legit
5. Yeah Yeah feat. Future & Lil Keed
6. Crazy Thoughts
7. Toe Tag feat. Lil Yachty & SG Kendall
8. No Kizzy
9. Dream feat. Guap Tarantino
10. Hood Talk
11. Karate Kid feat. Uno Freaky
12. Just Sayin
13. Immortal
14. Walkin feat. B Slime
15. Cartier Glass
16. Trap Or Die (Jeezy Anthem)
17. Noho feat. RG Jaydog
18. Bootron
Please contact Michelle or Erin for more info.
---
Links:
instagram | soundcloud | spotify
"What It Was" ft. Future: http://smarturl.it/WhatItWas
"Bricks In The Attic": http://smarturl.it/LGBricksInTheAttic / https://youtu.be/J3Z9e48e7HA
"Drip Day N Night" ft. Gunna & Lil Keed: https://www.youtube.com/watch?v=g6VHekCg33Q
Hood Baby 2: http://smarturl.it/HoodBaby2
"Yeah Yeah" ft. Future & Lil Keed: https://youtu.be/8RTZpzdjmC4
"Never Legit": http://smarturl.it/NeverLegit / https://www.youtube.com/watch?v=PZgrZ3FN0oE
"Slime Hood" ft. Slimelife Shawty: https://www.youtube.com/watch?v=-nPjEKc0xeA
Superstar Creature (Executive Produced by London On Da Track): http://smarturl.it/superstarcreature
"Free Melly" ft. Polo G (Prod. by London On Da Track): https://www.youtube.com/watch?v=mF3giSUBe84
"Bet Up" (Prod. by London On Da Track): https://www.youtube.com/watch?v=MQzW2pH_C-A
"Brotherly Love" ft. Lil Keed: https://youtu.be/_hz2wzSKdIY
"No Talking" ft. SlimeBall YaYo: https://youtu.be/6Iy8HHQIaiQ
"Da Real HoodBabies" (Remix) ft. Lil Baby: https://smarturl.it/hoodbabiesremix // https://youtu.be/PW7aXfU5X2A
The Real GOAT: https://soundcloud.com/lilgotit/the-real-goat-ep
"Drip On": https://www.youtube.com/watch?v=9pRAgp8aSKw
"Pop My Shit (Remix)": https://www.youtube.com/watch?v=Ai_7HML8LGI
"Oh Ok": https://youtu.be/NKEM_twhlko
Buy tickets for the "Talk To Em Tour": https://www.keedtalktoem.com/
"Pop My Sh*t": https://www.youtube.com/watch?v=2aBtHYgfsMw // https://smarturl.it/heoq3k
"Da Real HoodBabies": https://www.youtube.com/watch?v=qBriBkTh9nc
"Now": https://www.youtube.com/watch?v=d8H_XE7WswU
Crazy But It's True: https://open.spotify.com/album/5Am6t47OynK0Ft1qF6UjbX?si=PC193TkuQY6GcfKpKhPbYA
"Superstar" ft. Gunna: https://www.youtube.com/watch?v=k2mBBCzuqgQ
Hood Baby: https://smarturl.it/hoodbaby