7.2.2020
Video: Lil Gotit – "No Kizzy"
The Alamo Records Signee Shows Off His Red Dreads in the Georgia Countryside in the Latest Hood Baby 2 Clip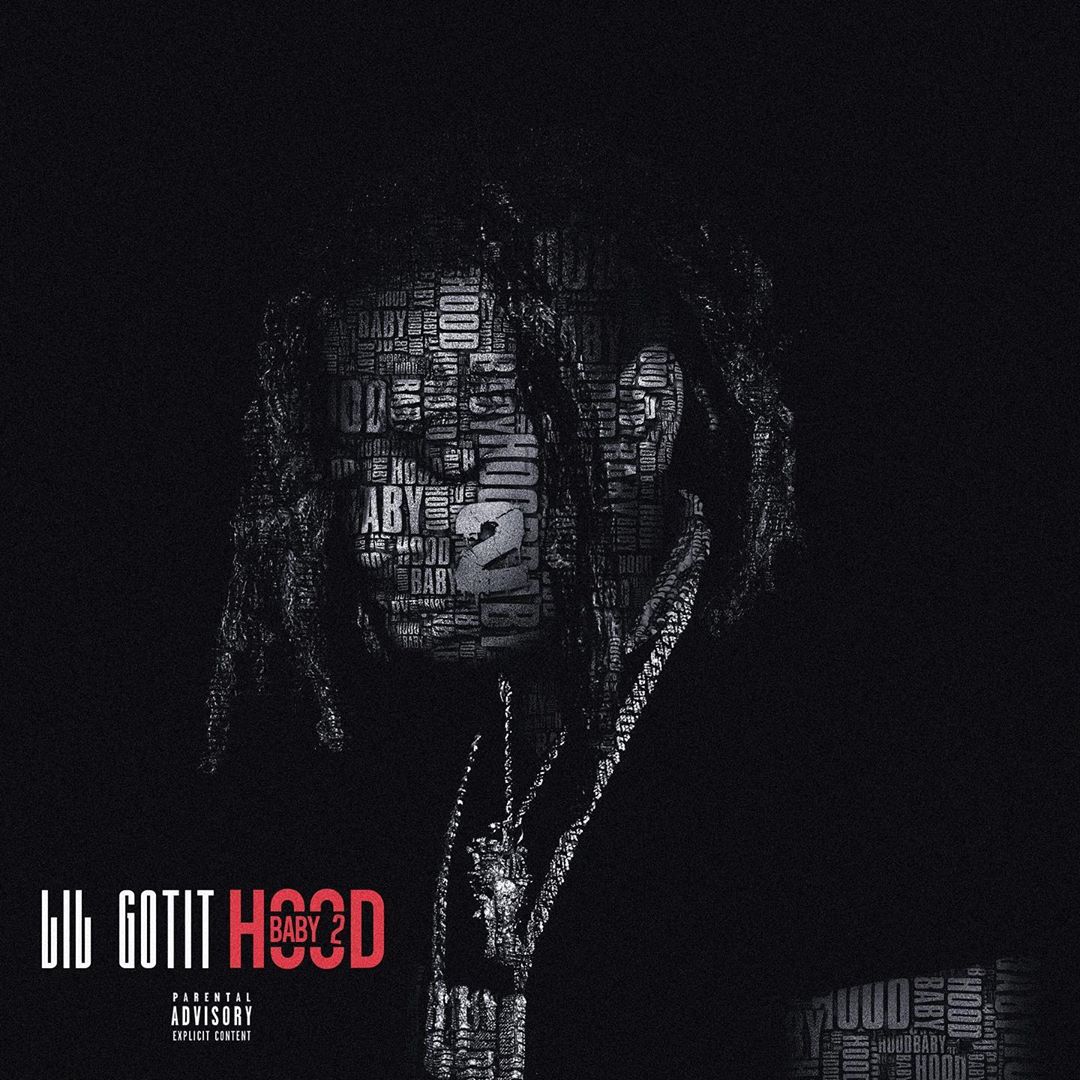 Critical Praise:
"Lil Gotit is the heir to Atlanta's rap throne" – The FADER
"Fresh off the release of his latest project, Crazy But It's True, in March, 'Lil Ralph' is another step toward Lil Gotit having the sort of 2019 come-up that Lil Baby and Gunna had last year." – Complex
"Like a fairy tale set in Atlanta's Lenox Mall" – Pitchfork
The Video: 
Carving his own path through his city's rich rap scene, Atlanta upstart Lil Gotit is ready to take the next step. Retreating to a house in a heavily-wooded area in Southside Atlanta, Gotit shares "No Kizzy," his new video. A gently swinging trap track produced by MelodicDesert & YoungProducersMafia, "No Kizzy" provides a perfect opportunity for Gotit to talk smack in his unconventional cadences: "Hood Baby from Lil Haiti on Bleveland/Off exotic drugs, I'm Charlie Sheen/Went iced out my boy, yeah, it's a Demon/I still rock that ice even though I'm anemic." In the video, directed by Silver Spoon, Gotit dresses to the nines, hosting a duo of like-dressed baddies and a family of chickens in his remote cabin.
"No Kizzy" is a highlight track from Hood Baby 2, Gotit's new mixtape, released in April. The sequel to his 2018 debut mixtape, which announced the then-19-year-old Gotit as a player to watch in his hometown scene, Hood Baby 2 demonstrates the rapper's artistic evolution–his flows hit harder, his ad-libs are wilder, and his money is longer. The project is home to "Bricks In The Attic," Gotit's latest video (950k views), as well as "Drip Day N Night" ft. Gunna and Gotit's brother Lil Keed and "Yeah Yeah," featuring Keed and Future.
Stay tuned for much more from the prolific 20-year-old rapper as the year moves along.
Watch "No Kizzy": https://www.youtube.com/watch?v=pUEZoNhZeC0
Buy/Stream Hood Baby 2: http://smarturl.it/HoodBaby2
Hood Baby 2 tracklist:
1. Bricks In The Attic
2. Off-White feat. Lil Keed
3. Drip Day N Night feat. Gunna & Lil Keed
4. Never Legit
5. Yeah Yeah feat. Future & Lil Keed
6. Crazy Thoughts
7. Toe Tag feat. Lil Yachty & SG Kendall
8. No Kizzy
9. Dream feat. Guap Tarantino
10. Hood Talk
11. Karate Kid feat. Uno Freaky
12. Just Sayin
13. Immortal
14. Walkin feat. B Slime
15. Cartier Glass
16. Trap Or Die (Jeezy Anthem)
17. Noho feat. RG Jaydog
18. Bootron
Please contact Michelle or Erin for more info.
---
Links:
instagram | soundcloud | spotify
"No Kizzy": https://www.youtube.com/watch?v=pUEZoNhZeC0
"Bricks In The Attic": http://smarturl.it/LGBricksInTheAttic / https://youtu.be/J3Z9e48e7HA
"Drip Day N Night" ft. Gunna & Lil Keed: https://www.youtube.com/watch?v=g6VHekCg33Q
Hood Baby 2: http://smarturl.it/HoodBaby2
"Yeah Yeah" ft. Future & Lil Keed: https://youtu.be/8RTZpzdjmC4
"Never Legit": http://smarturl.it/NeverLegit / https://www.youtube.com/watch?v=PZgrZ3FN0oE
"Slime Hood" ft. Slimelife Shawty: https://www.youtube.com/watch?v=-nPjEKc0xeA
Superstar Creature (Executive Produced by London On Da Track): http://smarturl.it/superstarcreature
"Free Melly" ft. Polo G (Prod. by London On Da Track): https://www.youtube.com/watch?v=mF3giSUBe84
"Bet Up" (Prod. by London On Da Track): https://www.youtube.com/watch?v=MQzW2pH_C-A
"Brotherly Love" ft. Lil Keed: https://youtu.be/_hz2wzSKdIY
"No Talking" ft. SlimeBall YaYo: https://youtu.be/6Iy8HHQIaiQ
"Da Real HoodBabies" (Remix) ft. Lil Baby: https://smarturl.it/hoodbabiesremix // https://youtu.be/PW7aXfU5X2A
The Real GOAT: https://soundcloud.com/lilgotit/the-real-goat-ep
"Drip On": https://www.youtube.com/watch?v=9pRAgp8aSKw
"Pop My Shit (Remix)": https://www.youtube.com/watch?v=Ai_7HML8LGI
"Oh Ok": https://youtu.be/NKEM_twhlko
Buy tickets for the "Talk To Em Tour": https://www.keedtalktoem.com/
"Pop My Sh*t": https://www.youtube.com/watch?v=2aBtHYgfsMw // https://smarturl.it/heoq3k
"Da Real HoodBabies": https://www.youtube.com/watch?v=qBriBkTh9nc
"Now": https://www.youtube.com/watch?v=d8H_XE7WswU
Crazy But It's True: https://open.spotify.com/album/5Am6t47OynK0Ft1qF6UjbX?si=PC193TkuQY6GcfKpKhPbYA
"Superstar" ft. Gunna: https://www.youtube.com/watch?v=k2mBBCzuqgQ
Hood Baby: https://smarturl.it/hoodbaby