5.5.2020
Visual: Lil Gotit ft. Gunna & Lil Keed – "Drip Day N Night"
The ATL Upstart Shares A New Eye-Popping Visualizer From His Hood Baby 2 Mixtape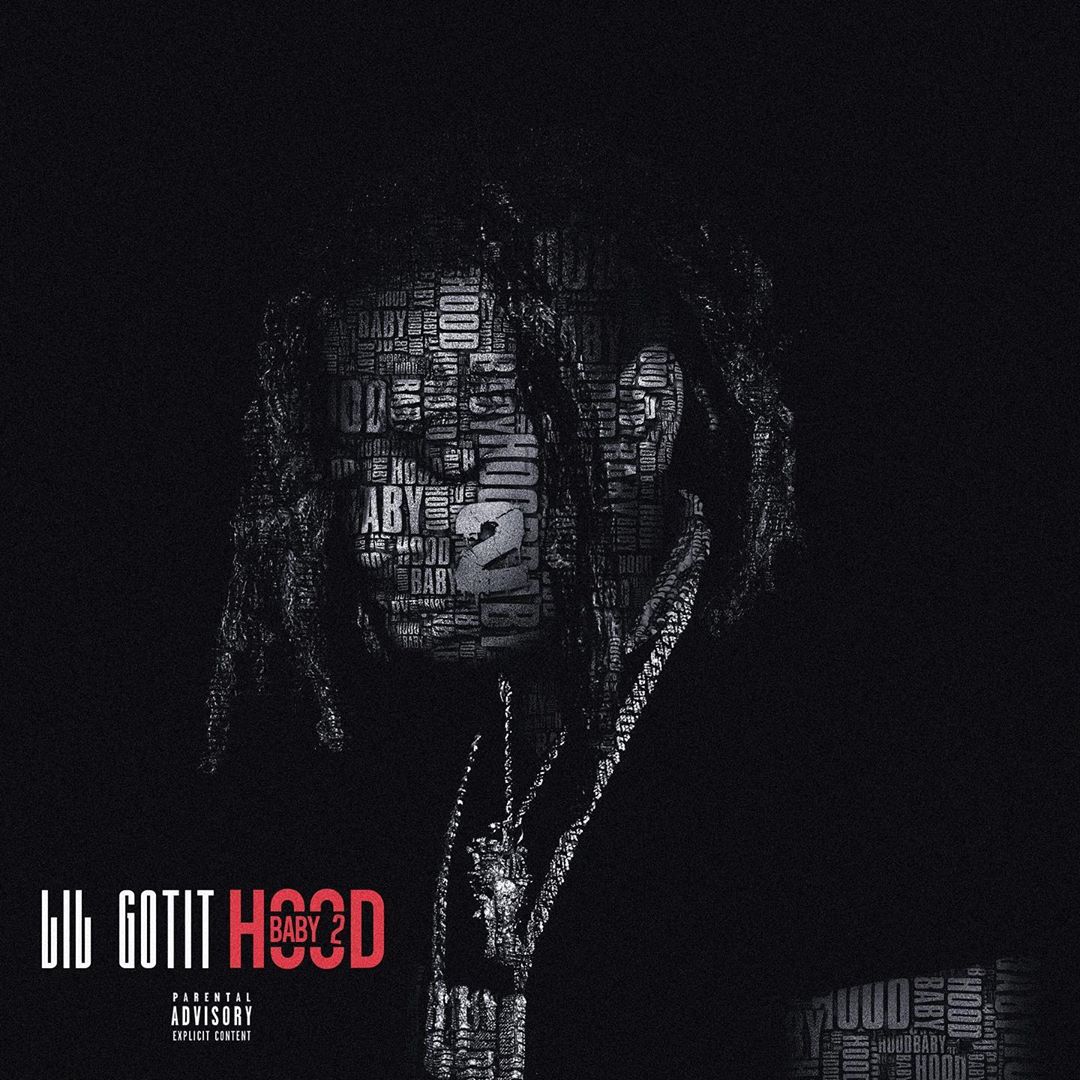 Critical Praise:
"Lil Gotit is the heir to Atlanta's rap throne" – The FADER
"Fresh off the release of his latest project, Crazy But It's True, in March, 'Lil Ralph' is another step toward Lil Gotit having the sort of 2019 come-up that Lil Baby and Gunna had last year." – Complex
"Like a fairy tale set in Atlanta's Lenox Mall" – Pitchfork
The Visual: 
Forever finding unique ways to make trap bangers, Lil Gotit is one of Atlanta's most exciting rap artists. Connecting with two other members of the ATL trap A-List, Gotit shares the new visual for "Drip Day N Night." Produced by Starboy and 10Fifty, "Drip Day N Night" is equally suited for bass-boosted speakers or high-end headphones, packed with syncopated 808s, pinging bells, and skittering hi-hats. The track features appearances from Gotit's brother Lil Keed and Gunna, who assists Gotit with the earworm hook, and all three rappers rise to the occasion, swapping verses and assisting each other with wild ad-libs: "I don't care what the tag, got money on my brain/And you know we gon' live alright," rhymes Gotit. The newly-released visualizer combines stylish representations of Gotit super-imposed over a variety of striking images and lyrics from the song. 
"Drip Day N Night" is a standout track from Hood Baby 2, Gotit's new project, out via Alamo Records. The sequel to his 2018 debut mixtape, which announced the then-19-year-old Gotit as a player to watch in his hometown scene, the upcoming Hood Baby 2 demonstrates the rapper's artistic evolution–his flows hit harder, his ad-libs are wilder, and his money is longer. He's an ever-evolving presence across the tape's 18 tracks, showing off his singing chops on "Trap Or Die," experimenting with overlapping flows on project-opener "Bricks In The Attic,"currently found on Spotify's Most Necessary and Off The Strength playlists, and trying his hand at a T.I.-style early trap banger with "Hood Talk." The tape earned praise from the likes of Complex, HYPEBEAST, and UPROXX, and features appearances from Future, Lil Yachty, Guap Tarantino, and more.
It's already been a productive 2020 for Lil Gotit. In February, the 20-year-old rapper connected with London On Da Track for Superstar Creature, an 11-track new project. The mixtape finds Gotit stretching his vocal muscles on highlights like the motormouthed, Latin-inflected "Argentina," the wavy, falsetto-laden "Freak B*tches," the bouncy lead single "Bet Up" (2.8 million YouTube Views), video single "Free Melly" (646k views) more. Featuring appearances from Polo G, Young Nudy, and Slimelife Shawty, who appeared in the recent video for "Slime Hood," Superstar Creature is available everywhere via Alamo Records.
Watch "Drip Day N Night" ft. Gunna & Lil Keed: https://www.youtube.com/watch?v=g6VHekCg33Q
Buy/Stream Hood Baby 2: http://smarturl.it/HoodBaby2
Hood Baby 2 tracklist:
1. Bricks In The Attic
2. Off-White feat. Lil Keed
3. Drip Day N Night feat. Gunna & Lil Keed
4. Never Legit
5. Yeah Yeah feat. Future & Lil Keed
6. Crazy Thoughts
7. Toe Tag feat. Lil Yachty & SG Kendall
8. No Kizzy
9. Dream feat. Guap Tarantino
10. Hood Talk
11. Karate Kid feat. Uno Freaky
12. Just Sayin
13. Immortal
14. Walkin feat. B Slime
15. Cartier Glass
16. Trap Or Die (Jeezy Anthem)
17. Noho feat. RG Jaydog
18. Bootron
Please  contact Michelle or Erin for more info.
---
Links:
instagram | soundcloud | spotify
"Drip Day N Night" ft. Gunna & Lil Keed: https://www.youtube.com/watch?v=g6VHekCg33Q
Hood Baby 2: http://smarturl.it/HoodBaby2
"Yeah Yeah" ft. Future & Lil Keed: https://youtu.be/8RTZpzdjmC4
"Never Legit": http://smarturl.it/NeverLegit / https://www.youtube.com/watch?v=PZgrZ3FN0oE
"Bricks In The Attic": http://smarturl.it/LGBricksInTheAttic
"Slime Hood" ft. Slimelife Shawty: https://www.youtube.com/watch?v=-nPjEKc0xeA
Superstar Creature (Executive Produced by London On Da Track): http://smarturl.it/superstarcreature
"Free Melly" ft. Polo G (Prod. by London On Da Track): https://www.youtube.com/watch?v=mF3giSUBe84
"Bet Up" (Prod. by London On Da Track): https://www.youtube.com/watch?v=MQzW2pH_C-A
"Brotherly Love" ft. Lil Keed: https://youtu.be/_hz2wzSKdIY
"No Talking" ft. SlimeBall YaYo: https://youtu.be/6Iy8HHQIaiQ
"Da Real HoodBabies" (Remix) ft. Lil Baby: https://smarturl.it/hoodbabiesremix // https://youtu.be/PW7aXfU5X2A
The Real GOAT: https://soundcloud.com/lilgotit/the-real-goat-ep
"Drip On": https://www.youtube.com/watch?v=9pRAgp8aSKw
"PopS My Shit (Remix)": https://www.youtube.com/watch?v=Ai_7HML8LGI
"Oh Ok": https://youtu.be/NKEM_twhlko
Buy tickets for the "Talk To Em Tour": https://www.keedtalktoem.com/
"Pop My Sh*t": https://www.youtube.com/watch?v=2aBtHYgfsMw // https://smarturl.it/heoq3k
"Da Real HoodBabies": https://www.youtube.com/watch?v=qBriBkTh9nc
"Now": https://www.youtube.com/watch?v=d8H_XE7WswU
Crazy But It's True: https://open.spotify.com/album/5Am6t47OynK0Ft1qF6UjbX?si=PC193TkuQY6GcfKpKhPbYA
"Superstar" ft. Gunna: https://www.youtube.com/watch?v=k2mBBCzuqgQ
Hood Baby: https://smarturl.it/hoodbaby