6.13.2022
Untrapped: The Story of Lil Baby to Stream Worldwide on Prime Video August 26
The feature-length documentary, directed by Karam Gill, recently premiered at the Tribeca ​Festival
The Announcement:
CULVER CITY, California—June 13, 2022—Today, Prime Video announced it will exclusively stream Karam Gill's Untrapped: The Story of Lil Baby, produced by Quality Films, MGX Creative, and 4PF. The feature-length documentary made its world premiere at the Tribeca Festival on Saturday and was followed by a performance from Lil Baby.
Grammy-winning rapper Lil Baby has been one of the world's most impactful artists since his first release in 2017. Untrapped tells his story, and details his meteoric rise to become the most dominant name in the rap game. While still a teenager, Baby— known to friends and family as Dominique Armani Jones— was one of the most notorious figures in the streets of West Atlanta, before he was arrested and sent to prison. After his release in 2016, he faced a hard choice: Return to the fast money of the streets, or take a chance that his charisma and untested talent could bring him success as a rapper. In 2020, his second album, My Turn, was the year's top seller across all genres of music. Today, Lil Baby is a devoted father to his two young boys and a powerful voice in the fight for racial justice and police reform. Untrapped: The Story of Lil Baby chronicles the astonishing rise of a singular artist and activist, and explores the systemic oppression that keeps far too many people of color from participating in the American Dream.
Producers of Untrapped: The Story of Lil Baby include Dominique "Lil Baby" Jones, Pierre "P" Thomas, Kevin "Coach K" Lee, Karam Gill, Daniel Malikyar, Andrew Primavera, and Blase Biello.
"I'm blessed to be able to tell my story and have people care to hear it," said Dominique "Lil Baby" Jones. "This film is a real look into my journey, and if it inspires even one person to believe that they can get through hard stuff and dare to follow a dream, then it was worth every penny spent and hour worked. My story is many people's story and I'm excited to share it."
"This project has been in the works for several years now, during some of the most difficult times our country has faced," said Karam Gill. "I couldn't be prouder of the entire filmmaking team and the continued collaboration between Quality Films and MGX Creative to create another meaningful project that sheds light on larger societal issues. Lil Baby is someone who truly defied the odds, and I hope his story can bring positivity into our world."
"With this documentary we got to highlight the obstacles and all the deep work that had to happen to get to where Lil Baby is now," said Pierre "P" Thomas. "This raw footage is a powerful way to see that, and to see the negatives that were turned to positives. People will be beyond inspired."
"Baby, like so many in this country, went through so many obstacles that could have thrown him into many bad places in life. To watch him come through to such a positive side is essential for people to see," said Kevin "Coach K" Lee. "This documentary has the ability to change lives if viewers can believe just like he did."
"Lil Baby is an incredibly impactful artist whose story of perseverance and achieving against all odds is something we are honored and excited to share with our global Prime Video audience," said Alaina Bartels, head of talent synergy and specials at Amazon Studios.
Grammy-winning rapper Lil Baby has garnered dozens of multiplatinum certifications and tens of billions of streams. Following the success of his platinum full-length debut Harder Than Ever in 2018, he seized #1 on the Billboard Top 200 with 2020's My Turn, the year's #1 selling and #1 streaming album in the U.S. It has since gone quadruple-platinum and logged 85 weeks in the top 10 of the Top R&B/Hip-Hop Albums chart, the longest top-tier run in the chart's history. Additionally, he scored his first Grammy Award earlier this year. Most recently, he released "Right On" and "In a Minute," which both debuted on Billboard's Hot 100 chart.
Recently featured on the Forbes "30 Under 30" list and Variety's "Top 10 Documentary Filmmakers to Watch," Karam Gill first made his directorial debut with the documentary G Funk (2017), the untold story of Warren G, Snoop Dogg, Nate Dogg, and the rise of hip-hop's most iconic subgenre. Gill recently partnered with Academy Award-winning producer Brian Grazer to write and direct the documentary series Supervillain: The Making of Tekashi 6ix9ine for Showtime. Gill is the co-founder of the production company and creative agency MGX Creative, which focuses on exploring popular culture through bold and stylistic storytelling.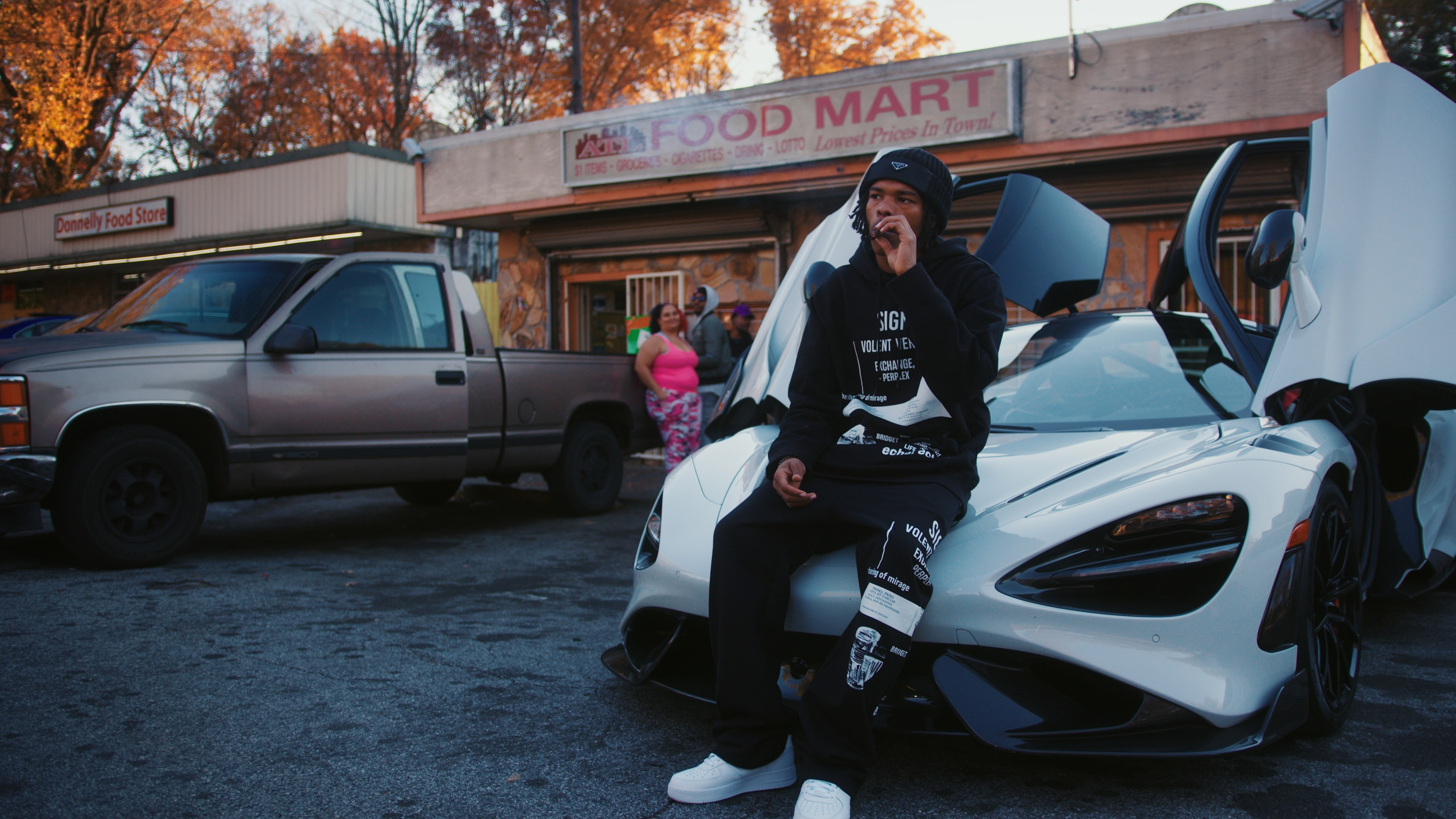 Please contact Michelle, Kevin, or Destiny for more info.
The Background:
About Prime Video
Prime Video offers customers a vast collection of movies, series, and sports—all available to watch on hundreds of compatible devices.
Included with Prime Video: Watch movies, series, and sports, including Thursday Night Football. Enjoy series and films including Emmy-winner The Marvelous Mrs. Maisel, Emmy-nominated satirical superhero drama The Boys, and the smash hits Lizzo's Watch Out for the Big Grrrls, Harlem, Reacher, Hotel Transylvania: Transformania, The Tender Bar, Being the Ricardos, The Tomorrow War, and Coming 2 America. Prime members also get access to licensed content.
Prime Video Channels: Prime members can add channels like discovery+, Paramount+, BET+, EPIX, Noggin, NBA League Pass, MLB.TV, STARZ, and SHOWTIME—no extra apps to download, and no cable required. Only pay for the ones you want, and cancel anytime.  View the full list of channels available at amazon.com/channels.
Rent or Buy: Enjoy new-release movies to rent or buy, entire seasons of current TV shows available to buy, and special deals just for Prime members.
Instant access: Watch at home or on the go with your choice of hundreds of compatible devices. Stream from the web or using the Prime Video app on your smartphone, tablet, set-top box, game console, or select smart TV.
Enhanced experiences: Make the most of every viewing with 4K Ultra HD- and High Dynamic Range (HDR)-compatible content. Go behind the scenes of your favorite movies and TV shows with exclusive X-Ray access, powered by IMDb. Save it for later with select mobile downloads for offline viewing.
Prime Video is just one of many shopping, savings, and entertainment benefits included with a Prime membership, along with fast, free shipping on millions of Prime-eligible items at Amazon.com, ultrafast grocery delivery and pickup, unlimited photo storage, exclusive deals and discounts, prescription savings, and access to ad-free music, books, and games. To sign up or start a 30-day free trial of Prime, visit: amazon.com/prime.
About Quality Control Music 
Quality Control Music was founded in 2013 by CEO Pierre "P" Thomas and COO Kevin "Coach K" Lee. Garnering billions of streams yearly from groundbreaking acts like Migos, Lil Yachty, Lil Baby and City Girls, Quality Control is without a doubt leading the charge as one of the biggest and most influential labels of today. In 2020, QC's Lil Baby released My Turn, the highest selling & streaming album of the year and the first album of 2020 to go RIAA certified double-platinum, with his entire catalog hitting over 37 Billion streams to date in 2022. The Quality Control empire has continued to expand, launching their subsequent management wing Solid Foundation Management, film & TV wing Quality Films, sports wing QC Sports, and investment wing Quality Ventures. As digital strategists and label execs, Coach and P have earned the prestigious titles of Executives of the Year by Billboard and Innovators of the Year by Variety. Spearheading their way through the culture in music, film, sports and TV by breaking unknown acts, athletes and talent and taking them all the way to stadiums, QC has undoubtedly become the modern day blueprint for success in the industry.
About MGX Creative
MGX CREATIVE is a production company that explores popular culture through bold and stylistic storytelling. Founded in 2017 by Karam Gill and Daniel Malikyar, MGX is emerging as a force in the premium documentary space. Recently Gill and Malikyar have received top honors including being named to the Forbes 30 Under 30 and Variety Top 10 Documentary Filmmakers to Watch lists. Through authentic storytelling and a deep rooted understanding of youth culture, MGX is partnered with today's most impactful musicians on a slate of upcoming documentary projects.
Links:
Prime Video: amazon studios | facebook | twitter | instagram
Lil Baby: instagram | apple | spotify | youtube