11.23.2020
Audio: Laney Keyz – "Drop Top Coupe"
The Oakland Native and Lil Yachty-Collaborator Shares A Breezy, Acoustic Guitar-Driven Slapper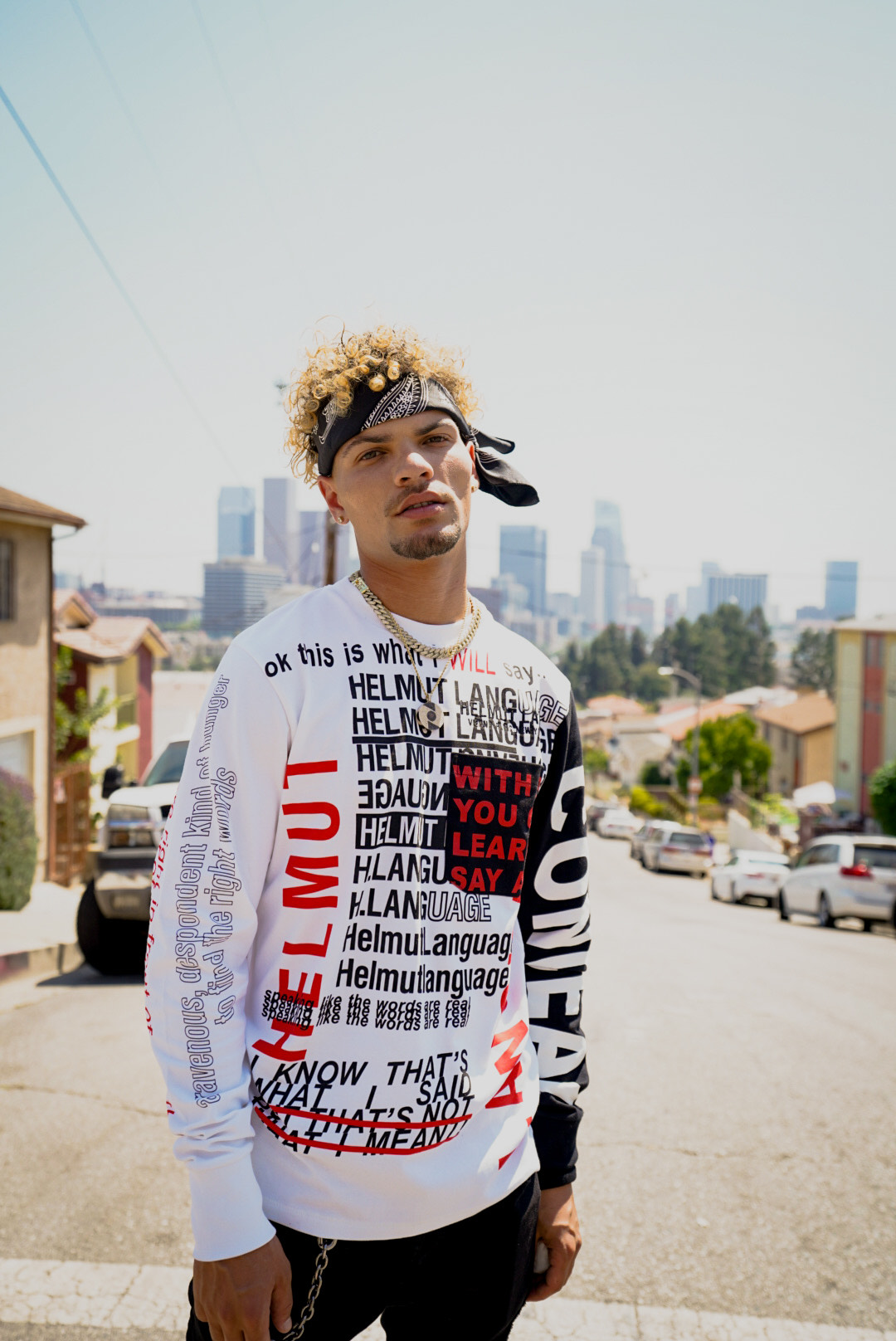 Critical Praise:
"Laney's music comes from a place of support, combining infectious hooks and a delivery that reels listeners in like a prize catch."  – DJ Booth
"Inspired greatly by Meek Mill, his music is a combination of melodic R&B and hardcore hip-hop." – FLAUNT
"Keyz's music is melodic and heartfelt, his three singles bouncy enough for the club but introspective enough for a late-night drive. 'Colorful Sh*t' is succinct and snappy, enough so that it unexpectedly caught the attention of Lil Yachty. " – PopDust
The Song:
Driven by his twin desires to follow his dreams and move his family out of the hood, Oakland's Laney Keyz paves his road to success with infectious melodies and confident bars. Showing off his honeyed tenor, Keyz shares "Drop Top Coupe," his latest single. Dancing between arpeggiating acoustic guitars, the 23-year-old rapper uses his fast-talking vocal runs to paint a picture of his boss life, filled with foreign cars and beautiful women: "Pull up in different color coupes, me and my dog, callin' it mismatch." Produced by Win Crabtree (Gucci Mane, 50 Cent), "Drop Top Coupe" is the latest in a line of quality loose singles from Laney Keyz, following the globe-trotting "Russia," the flossy trap ballad "Knockout," and "Colorful Sh*t," which features an appearance from Lil Yachty.
Born and raised in East Oakland, Laney Keyz spent his teenage years in and out of prison. At a particularly low point, he was inspired by his idol Meek Mill to get his act together and pursue music. Laney started his in music career behind the scenes, making ends meet as an audio engineer before starting to write songs for some notable West Coast artists. After years of working on his craft, the rapper started to release music of his own in Summer 2020, gathering buzz with loose singles and by recording his own freestyles over popular beats, including Travis Scott's "FRANCHISE" and DaBaby's "Blind." Now signed to Nontra Records, Laney Keyz is ready to make his name known in Oakland and beyond.
Buy/Stream "Drop Top Coupe": https://foundation-media.ffm.to/drop
Please contact Michelle or Kevin for more info.
The Background:
Laney Keyz Background:
Laney Keyz is a slick-talking, smooth, melody-making lyricist on the verge of becoming a household name so early in his career. At just 23 years old, with a smaller discography than most under his belt, Laney Keyz has found a way to reach a subset of rap fans who've immediately clung to his music, image, and aesthetic, in ways that artists who've been in the industry for triple the time that he has haven't been able to. He's a prodigy with an inspiring story for anyone looking to pursue their dreams.
Nontra Records Background:
Nontra Records is an independent record label re-established in 2020. Nontra (Short for Nontraditional) focuses on a unique approach to developing artists and helping them build their respective businesses.
---
Links:
"Drop Top Coupe": https://foundation-media.ffm.to/drop
"Colorful Sh*t" ft. Lil Yachty: https://www.youtube.com/watch?v=VKF3y6_Dlnw
"Russia": https://www.youtube.com/watch?v=MfMdxJHC6ME
"Knockout": https://www.youtube.com/watch?v=lGYEseI5HTM