10.29.21
Mixtape: KINGMOSTWANTED – F#*K YO SAMPLES (Hosted by DJ Five Venoms)
The SoCal Sensation Samples Biggie, Ice Cube, Sugarhill Gang, the Fresh Prince and More in this Collection of TikTok-Trending Bangers

KINGMOSTWANTED's Next Album 

Time For The Throne to Drop in November 
Critical Praise:
"KING has a wildly entertaining POV" – Passion Of The Weiss
"KingMostWanted's infectious bars and cadence-like delivery makes him a fan favorite." – Rosecrans Ave.
The Announcement:
Armed with an irrational confidence backed up by his skill behind the mic, KINGMOSTWANTED is not afraid to kill your idols. Putting a fresh spin on a series of very familiar sources, KING shares F#*K YO SAMPLES, a new mixtape. Bringing his brash San Bernardino energy to each instrumental, KING attacks beats from Biggie ("Hypnotize"), Ice Cube ("Check Yo Self"), and even the Fresh Prince ("Fresh Prince of Bel Air"), rushing headfirst with a youthful energy and a torrent of disrespectful punchlines. Curated by DJ Five Venoms, the official DJ of Rolling Loud, the tape is home to "High Power," a "Hypnotize"-quoting banger that became one of the 8PETOWN rapper's most popular songs, racking up over 3.6 million streams on Spotify in just two weeks before being removed, as well as "Ice Ice Challenge," a Vanilla Ice update that is currently trending on TikTok. In addition to the sampledelic bangers on the tape, F#*K YO SAMPLES is home to "Play Ball," which has over 1.5 million streams across platforms, and recent single "The King Way" (300k streams across platforms). F#*K Yo Samples is currently available to stream on SoundCloud.
The new mixtape arrives as KING prepares for the upcoming release of Time For The Throne, his next project. Borne out of KING's unique creative process–he thinks of his rhymes, organizes a flow, and then works with the producer to craft a beat around his words–Time For The Throne bursts with the confidence of a 19-year-old kid convinced his music will take over the world. The San Bernardino native's music is restlessly propulsive, influenced by the current L.A. scene but veering in unexpected directions. The Inland Empire sound is a bit more spartan, and more danceable–it's no surprise that KING has a massive and growing fanbase on TikTok. Featuring the recent single "KUNG FU WARRIOR" ft. AzChike & FrostyDaSnowmann, and the romantic "Couple Questions," Time For The Throne arrives this November.
The leader of a burgeoning rap scene in the so-called Inland Empire–an area east of Los Angeles and the San Fernando Valley that is more populous than nearly every American city–KINGMOSTWANTED has been bubbling in his city since he released his single "No Case" in 2018, when he was just 15. Since then, his star has only continued to rise, taking a leap when he released "In My City," a hometown banger featuring his 8PETOWN associate MCM Raymond, which generated over 15 million combined streams and over 1 million video creations on TikTok. Since the release of "In My City," he's been a favorite on TikTok, with over 173k followers who devour his every release, including Charli D'Amelio-approved "Different Varieties," and he's capitalized on his viral success with exciting projects like 2020's FRESHMAN YEAR, which featured guest spots from AzChike and Quin NFN.
With Time For The Throne, KINGMOSTWANTED looks to deliver on the ambitions of his artist name and elevate to elite status on the west coast scene.
Listen to F#*K YO SAMPLES (Hosted by DJ Five Venoms):
https://soundcloud.com/bigmoney_king/sets/f-k-yo-mixtape-kingmostwanted
F#*K YO SAMPLES tracklist:
High Power (The Notorious B.I.G. – "Hypnotize")
Cali Loving (Ice Cube – "Check Yo Self" (Remix))
Do It
2000 Funk (Sugarhill Gang – "Rapper's Delight")
Ice Ice Challenge (Vanilla Ice – "Ice Ice Baby")
Play Ball
Fresh King (Will Smith – "The Fresh Prince of Bel Air Theme")
The King Way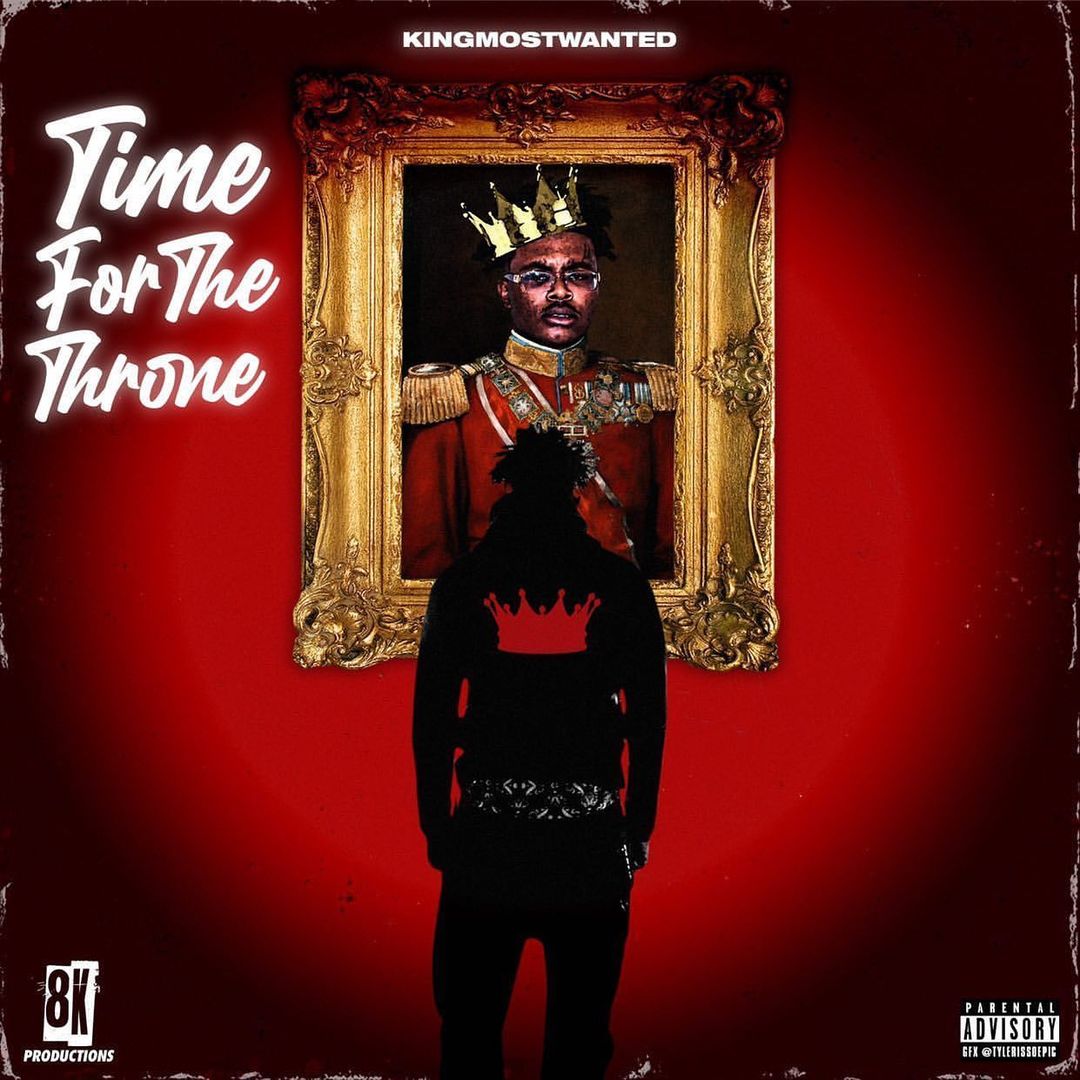 Please contact Michelle or Destiny for more info.
The Background:
About KINGMOSTWANTED
KINGMOSTWANTED wasn't even old enough to buy a pack of cigarettes when his first hit single, "In My City," made him one of the most promising young artists in the Inland Empire, an exurb of Los Angeles often overshadowed due to its close proximity to the entertainment capital. Since then, the now 19-year-old artist has proved he's more than a one-hit-wonder by amassing millions of views on Tik-Tok with a steady stream of stripped-down, West Coast bangers, backed by a crew of creatives that show no sign of slowing down.
About DJ Five Venoms
Making a name for himself as the official DJ for this generation's biggest hip-hop festival, Rolling Loud, DJ Five Venoms knows how to feed off the energy of a crowd. And his versatility does not go unnoticed; Venoms has DJ'd for Mercedes Benz, Macys, the Wounded Warriors Project, and Harley Davidson. Venoms also spins for some of the biggest clubs in the country, such as LIV and STORY Nightclub in Miami. Previous music releases as well as his performance with this year's Rolling Loud Miami have received high praises from mainstream celebrity publication Hollywood Life as well as Miami's own WSVN.
---
Links:
instagram | twitter | youtube | soundcloud | spotify | tiktok
F#*K YO SAMPLES (Hosted by DJ Five Venoms): https://soundcloud.com/bigmoney_king/sets/f-k-yo-mixtape-kingmostwanted
"Couple Questions": https://lnk.to/COUPLEQUESTIONS / https://youtu.be/YXowyp35eLM