7.14.2023
King Von's Estate Shares Grandson, a New Album by the Late Chicago Star
The O-Block Ambassador Stars in the Video for Opening Track "Don't Miss"
Compiled by Von's Estate, the New Album Features Songs Previously Available Only As Social Media Snippets, Plus Brand New Guest Appearances from Lil Durk, Polo G, Moneybagg Yo, G Herbo, and More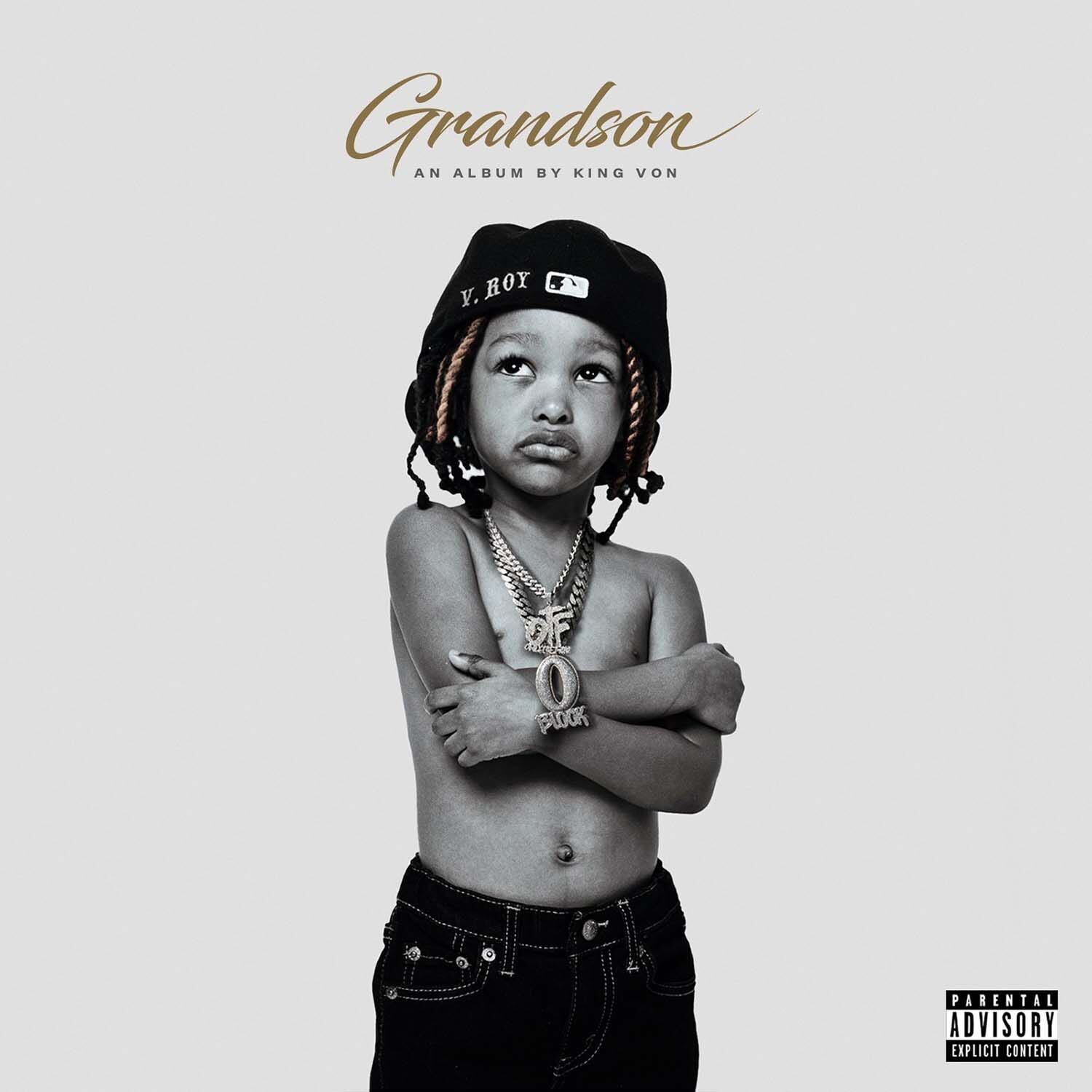 The Album + Video:
Animating tales from O-Block with his breathless intensity, King Von used his rhymes to create a visceral representation of life on the Chicago streets. Today, the late rapper's estate teams with EMPIRE to release Grandson, Von's second posthumous album. A collection of crazy stories that live up to the best in Von's discography, Grandson was lovingly assembled by Von's closest collaborators, including producer Chopsquad DJ and his compatriot Lil Durk.
Grandson arrives alongside the new video for "Don't Miss," the album's opening track. Produced by Mac Fly, who produced on Von's breakout hit "Crazy Story," and trap sound architect ATL Jacob, "Don't Miss" is a message of warning to anyone who might've thought King Von's burgeoning fame would make him soft. In the video, filmed shortly before the rapper's death, Von pulls up to an opp's funeral with his crew and delivers his rhymes directly into the camera.
The 17-track album is home to recent singles "Robberies" and "Heartless" ft. Tee Grizzley, plus an array of new highlights. "Evil Twins" Von and Durk go back and forth on "From The Hood," while fellow Chicago icons like Polo G ("Phil Jackson") and G Herbo ("Real Oppy") pop by to pay their respects. Album highlight "Jimmy" is as gripping and intense as any crime novel, dramatically underscoring how the desperate need to survive can lead to an inescapable cycle of violence. The Wheezy-produced, Tink-featuring "Jealous" shows a softer side of the rapper, while the reflective "When I Die" shows how mortality was always on his mind. The tape ends with the spoken word "Family Dedication 2," a heartfelt message from Von to the people he loved the most.
Grandson is a worthy follow-up to What It Means To Be King, released in March 2022, which featured the Billboard Top 40-peaking single "Don't Play That" ft. 21 Savage, reached #2 on the Billboard 200 behind 59k first-week album-equivalent units sold, and generated hundreds of millions of streams across platforms. Featuring additional appearances from Moneybagg Yo, 42 Dugg, Hotboii, and BreezyLYN, Grandson is available everywhere via EMPIRE.
Stream Grandson: https://music.empi.re/grandson
Watch "Don't Miss": https://www.youtube.com/watch?v=h6UA7UM_Aog
Watch "Robberies": https://youtu.be/tQi9wQUYhCs
Grandson tracklist:
1. Don't Miss
2. Real Oppy ft. G Herbo
3. HitMan
4. Phil Jackson ft. Polo G
5. Robberies
6. From The Hood ft. Lil Durk
7. Pressure
8. Jimmy
9. Heartless ft. Tee Grizzley
10. Jealous ft. Tink & BreezyLYN
11. Act Up
12. Think I'm A H*e
13. All We Do Is Drill
14. GangLand ft. 42 Dugg
15. Out Of The Streets ft. Moneybagg Yo & Hotboii
16. When I Die
17. Family Dedication 2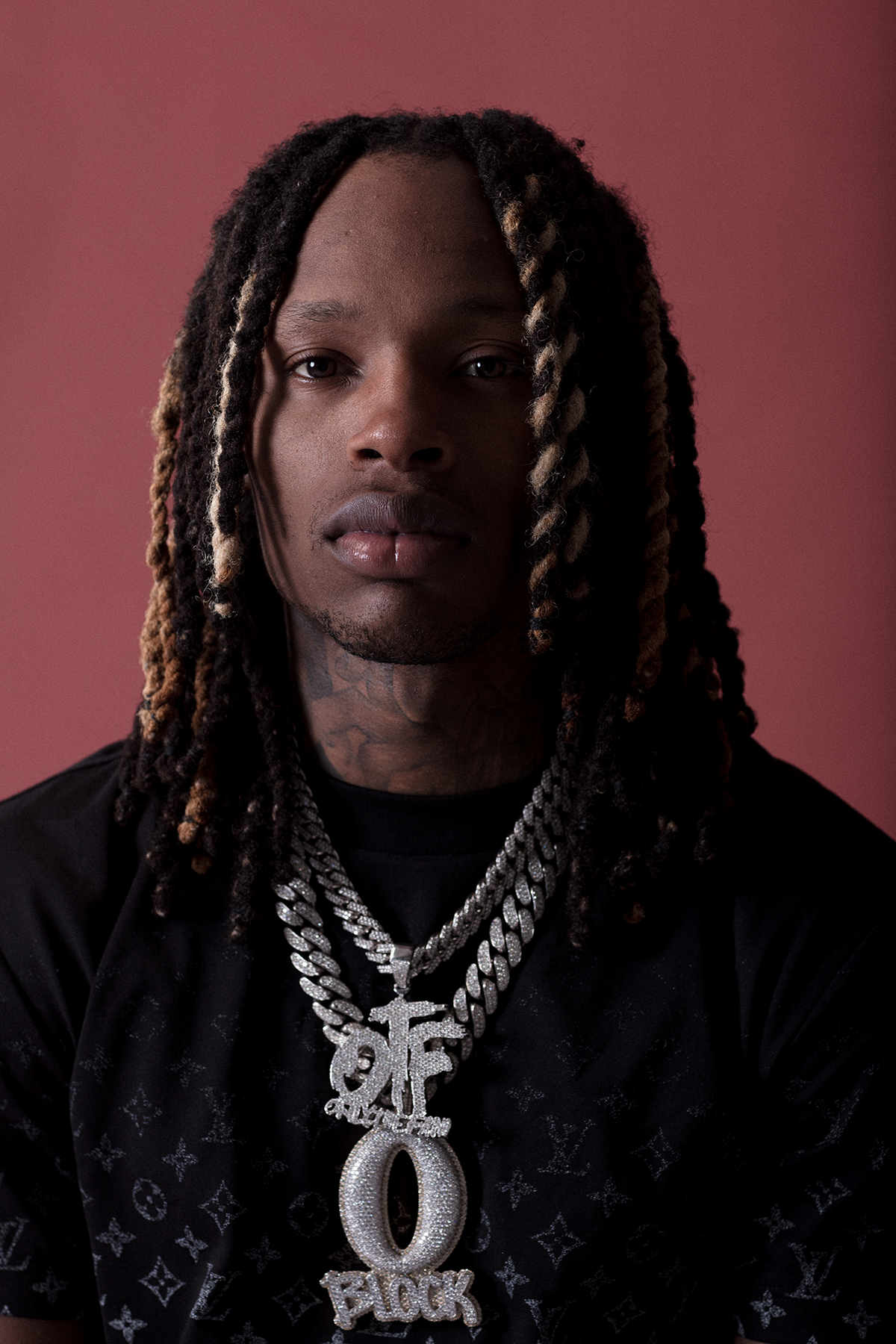 Credit: Esdras T. Thelusma
Please contact Michelle or Destiny for more info.
Links:
Grandson: https://music.empi.re/grandson
"Don't Miss": https://www.youtube.com/watch?v=h6UA7UM_Aog
"Heartless" ft. Tee Grizzley: https://music.empi.re/heartless
"Robberies": https://youtu.be/tQi9wQUYhCs
"Get It Done" ft. OMB Peezy: http://youtube.com/watch?v=YqoQ_y5R7-A
"Too Real": https://www.youtube.com/watch?v=7Q31rxzkwjQ
What It Means To Be King: http://music.empi.re/whatitmeanstobeking
"War": https://youtu.be/sSi6tjEEfok
"Don't Play That" ft. 21 Savage: https://music.empi.re/dontplaythat / https://youtu.be/Nhd0Le08I08
Welcome To O-Block: https://music.empi.re/oblock
LeVon James: https://empire.lnk.to/LevonJames
Grandson Vol. 1: https://empire.lnk.to/grandson1
"Crazy Story": https://Empire.lnk.to/Crazystory // https://www.youtube.com/watch?v=YC8NmE3H-zs