Video: King Lil G – "Henny & Kush"
The Grassroots Success Story and AK Forty Seven Boys Chief Shares the Latest Video From His Upcoming Eternal Album
7.18.2019
Critical Praise:
"Like hip-hop legends 2Pac, Dr. Dre and Snoop Dogg, Gonzalez' lyrics on his cultural experiences and juvenile turmoil add to the established fabric of West Coast rap." – VIBE
"In the L.A. underground hip-hop scene, King Lil G has been killing the competition." – XXL
"King Lil G Keeps Compton's History Alive" – Noisey Raps
The Video:
Pushing a distinct spin on the classic West Coast sound, King Lil G commands a massive legion of fans in his native Los Angeles. Kicking back and enjoying the fruits of his labors, King Lil G shares "Henny & Kush," his latest video. With an instrumental that starts as a titanic trap instrumental before transforming to a cinematic, Ennio Morricone-esque spaghetti western vibe, "Henny & Kush" finds King Lil G flexing his muscles, attacking his foes with bilingual bars. In the video, directed by King Lil G himself, Lil G spends a day with a gorgeous model, enjoying the L.A. beach life and imbibing the titular substances. "Henny & Kush" is the latest video from Eternal, following last week's luxurious, L.A. Leakers-premiered "47 Deep" and the HYPEBEAST-premiered "No Face No Ca$e," which has over 2 million views.
The follow-up to last year's Blessed By God, which charted on both the Billboard Heatseekers and Independent Album Charts, Eternal finds the 32-year-old rapper pondering his legacy, reflecting on his past transformed him into the person he is today–an established star and neighborhood hero, bridging the gap between L.A.'s G-Funk past and minimalist present. The work of a proud DIY craftsman–King Lil G had a hand in producing each of the album's ten tracks and in directing each music video–Eternal finds the rapper born Alex Gonzalez hungry and eager to assume his rightful place on the national rap scene. Furthering Lil G's message of keeping up hopes under terrible circumstances, Eternal releases on July 26th via EMPIRE.
Born in Los Angeles and raised by a single mother, a descendent of famed revolutionary Emiliano Zapata, Alex Gonzalez quickly learned how to provide for his family, earning by any means necessary. He found a better way to make a living when he turned full-time to rapping in the early 2010s, taking inspiration from 2Pac, NWA, Snoop Dogg, and the G-Funk movement. Devoted to his neighborhood, Lil G's raps pushed a message of hope, using stories from his past to help illuminate a better path for the city's youth. In 2014, King Lil G released two massive local hits: "Welcome To LA" and "Hopeless Boy," which has over 40 million plays on YouTube. Now an established and respected figure in the L.A. rap scene, King Lil G musters a dedicated grassroots legion of fans, with more than 2 million followers across social platforms, 300 million views on YouTube, and 50 million streams on Spotify.
Watch "Henny & Kush": https://youtu.be/Qu0QG26AyXc
Pre-order Eternal: http://save.empi.re/Eternal
Eternal Tracklist:
"47 Deep" (Prod. by HT)
"No Face No Ca$e" (Prod. by King47)
"Glocks & Rollies" (Prod. by King47)
"Call It What You Want" (Prod. by King47)
"Been On" ft. Devour (Prod. by King47)
"Henny & Kush" (Prod. by Beatzera)
"Crenshaw" ft. Pacman The Gunna Man (Prod. by King47)
"Nobody Move" ft. EMC (Prod. by Passion)
"1800" (Prod. by King47)
"Eviction Notice" (Prod. by JX)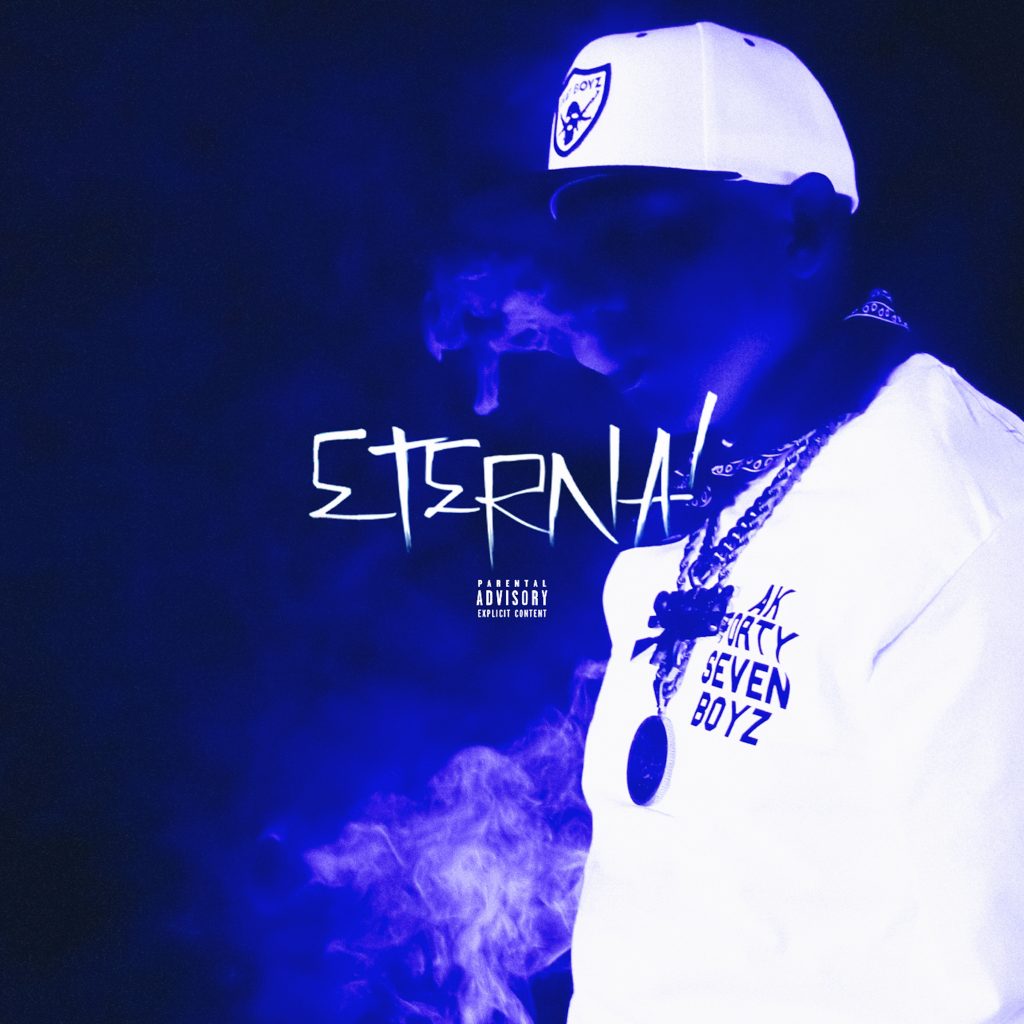 Please contact Michelle or Erin for more info.
The Background:
King Lil G's music packs a punch dealing with the harsh realities of street life. However, the DIY Rap star also makes a strong point to give his dedicated fan-base motivational messages of self-empowerment despite any circumstance. Soon to be a household name, G has driven more than 300 million YouTube views with more than 700,000 subscribers. His reach is staggering, with 50 million Spotify streams and 2 million followers on social media. However, the Los Angeles native grew up glued to the Rap videos on MTV, with a passion for the music as well as the visuals. He cultivated a dream that would come true through hard work and sacrifice. Now, the highly-accomplished rapper, producer, and director, G readies a pivotal album in Eternal (July 26). "A lot of my music talked about my past," says the artist whose work has long been praised by Vice, XXL, and Vibe, among others. "Now, I'm rapping about my present."
---
Links:
instagram | twitter | facebook | spotify
"Henny & Kush": https://youtu.be/Qu0QG26AyXc
"47 Deep": https://www.youtube.com/watch?v=6j-MizofZp4
"No Face No Ca$e": https://youtu.be/OCHPdct5y9M / https://empire.lnk.to/NoFaceNoCase
Pre-order Eternal: http://save.empi.re/Eternal