6.16.2022
Video: Key Glock – "712AM" (Freestyle)
The Paper Route Playmaker is Bound to the Bag Chase in Latest Video from Yellow Tape 2 (Deluxe)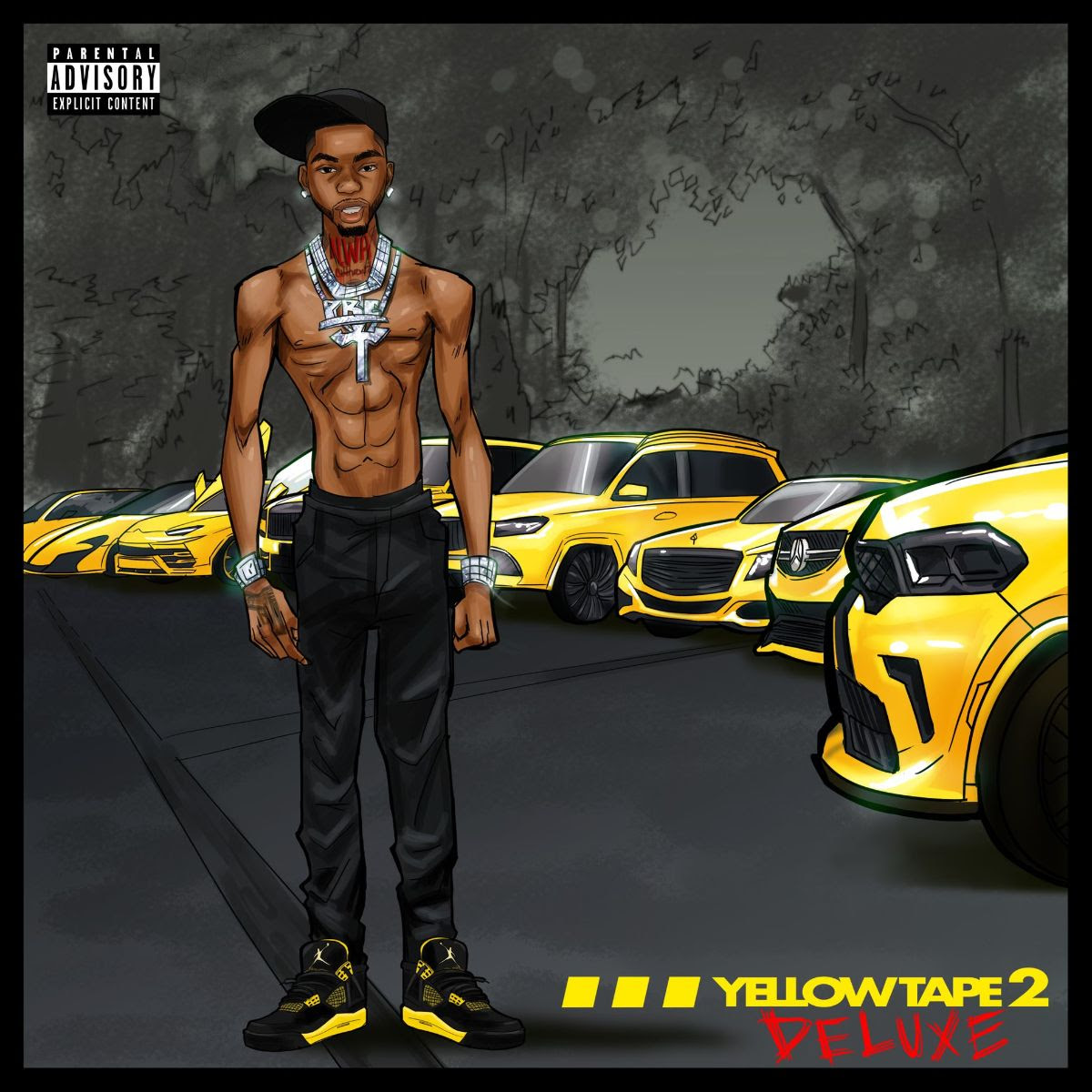 Critical Praise for Yellow Tape 2 (Deluxe):
"Glock handles the entirety of the project himself rather than bringing in any guests, a staggering feat considering the new edition adds 10 songs—bringing the total to 30" – Complex
"Memphis' Key Glock finds himself the new face of Dolph's label Paper Route Empire" – The FADER
"There is no secret that Key Glock is one of the hardest rappers in the younger generation…the Memphis rapper has only elevated his work ethic and everything about his career. Only time will tell when we really witness him reach his full potential and it will indeed be a beautiful thing to see." – REVOLT
The Video:
With an unshakeable flow and an exquisite taste in instrumentals, Key Glock can take any beat and make it his own. Trying his hand at a beat made famous by Future, Key Glock shares "712AM," a new freestyle. Originally produced by Wheezy & TM88, the beat for Future's "712PM" fits squarely in Key Glock's wheelhouse, mixing mob movie strings with heavy percussion, giving Glock's off-the-dome rhymes a cinematic scope. Glock smacks Wheezy's fastball out of the park, putting his own spin on Future's flow and stacking flexes like only he can: "I got the motherf*ckin new Hellcat, I ain't drove it since it came out/Couple of bad b*tches, they tens, still can't come up in my house." The "712AM" freestyle arrives with a new video, in which Glock pours up in the back of his trademark yellow Benz before heading to the studio to mob with his Paper Route Empire brethren.
"712AM" continues a banner year for Key Glock, marked by sold out dates, new music, and much more. "712AM" quickly follows the video for "No Choice," a highlight from Glock's recent Yellow Tape 2 (Deluxe). The new deluxe version of Yellow Tape 2 arrived during Glock's nationwide "The Yellow Tape Tour," which sold out the bulk of its 33 dates. Glock recently traded bars with Denzel Curry on "Walkin" (Remix), doing his thing over soulful production. Earlier, Glock shared an acoustic version of "Ambition For Cash," a GOLD-certified hit that made waves on TikTok and beyond.
The success of Yellow Tape 2 and its accompanying tour proved beyond all doubt that Key Glock is a standalone star in the truest sense. With the 20-track project, Glock cracked his first solo entrance into the Top 10 on the Billboard 200, racked up over 70 million streams on Spotify alone, and did it all without a major label or a single guest feature. In January, Glock paid tribute to his cousin, mentor, and friend, Young Dolph, with his potent tribute, "Proud," which earned over 4 million views in its first three days, and received praise from The New York Times, among others. The track was featured on the recent compilation album, Paper Route Empire Presents: Long Live Dolph, where Glock appeared alongside his fellow PRE labelmates, and appears on Yellow Tape 2 (Deluxe).
Stay tuned to see what new heights Key Glock will reach as the summer heats up.
Watch "712AM" (Freestyle): https://www.youtube.com/watch?v=V-KtdEIHOVo
Yellow Tape 2 (Deluxe): https://music.empi.re/yellowtape2deluxe
Please contact Michelle or Kerry for more info.
Links:
twitter | soundcloud | instagram | spotify | youtube
"712AM" (Freestyle): https://www.youtube.com/watch?v=V-KtdEIHOVo
"No Choice": https://www.youtube.com/watch?v=r8iqVXdYMmE
"Ambition For Cash" (Acoustic): https://www.youtube.com/watch?v=P7MKx1F5mus
"Grammys": https://www.youtube.com/watch?v=4xNNPUy8Zmw
Yellow Tape 2 (Deluxe): https://music.empi.re/yellowtape2deluxe
Buy Key Glock concert tix: https://www.keyglock.com/
"Pain Killers": https://youtu.be/P_JwzVsv5Ps
Key Glock – Yellow Tape 2: http://music.empi.re/yellowtape2
"Proud": https://www.youtube.com/watch?v=8NeFPEAu9CA
Bio, photos, music and more can be found at www.audibletreats.com/key-glock