10.7.2021
The Paper Route EMPIRE Builds a Team–Including PRE's Own Snupe Bandz–and Plots a Heist at a Local Bank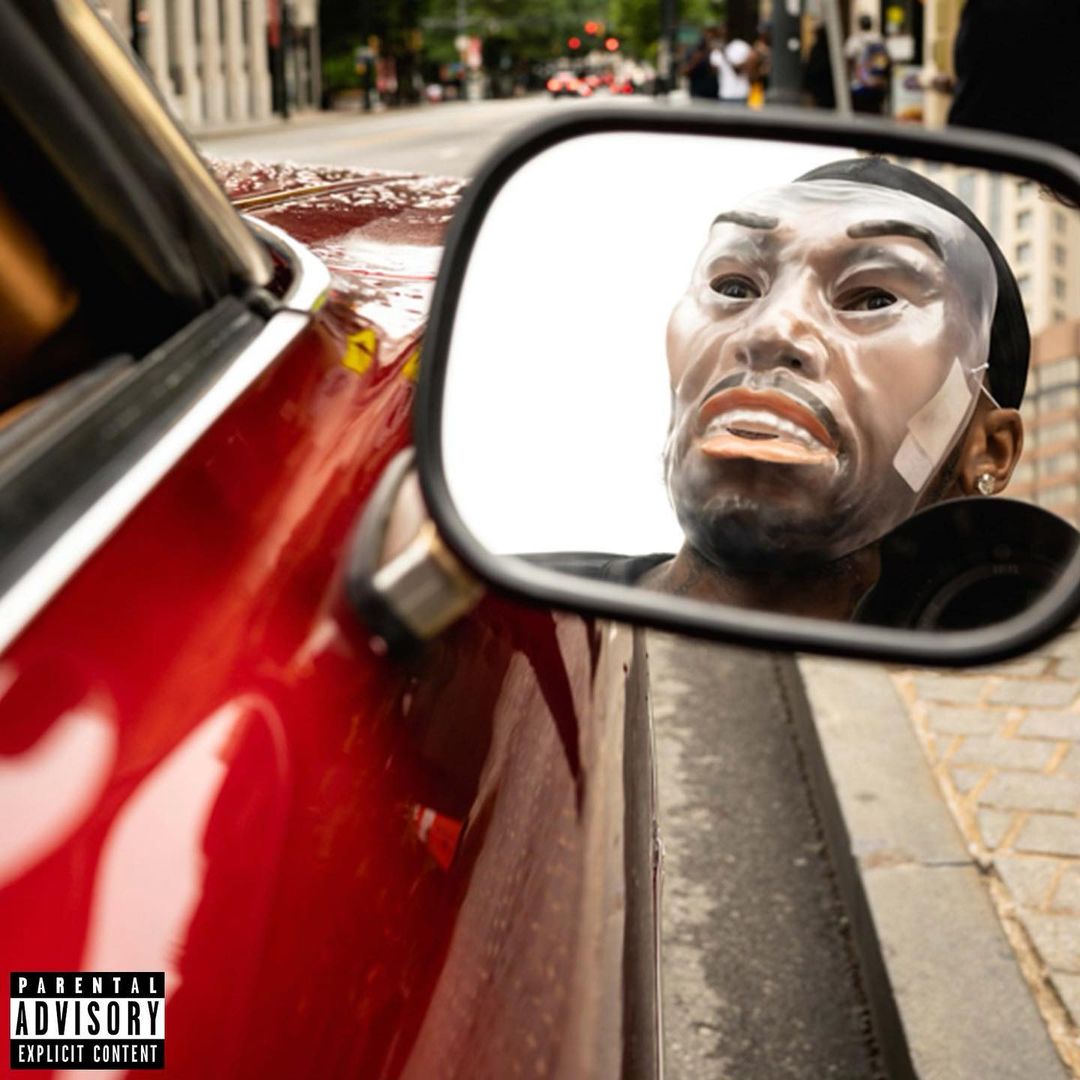 The Video:
One of the hottest rising rappers in the South, Memphis native Key Glock has always had a passion for flashin'. Serving up a cinematic new visual, Glock shares "Ambition For Cash," the official video to his popular new single. Produced by Memphis's own Tay Keith, "Ambition For Cash" is a flute-laden banger with a beat that sounds like the soundtrack to a spaghetti western set in Bluff City and an ice cold verse from Glock: "Ten toes never in no hurry, n****, I call shots, you heard/Money talkin' what's the word." In the video, Glock gathers a crew of neighborhood associates, including fellow Paper Route EMPIRE signee Snupe Bandz, and plots an elaborate heist at a local bank branch. Posing as customers, Glock and Snupe case the joint before the rest of the crew arrives in a candy-painted Donk to clean the place out. "Ambition For Cash" is the first single from Yellow Tape 2, Glock's next project, coming soon.
The follow-up to 2020's Yellow Tape, which peaked at #16 on the Billboard 200 and featured fan favorite songs like "Dough," 'Word on the Streets," and "Look At They Face," Yellow Tape 2 finds the 24-year-old artist refining his style, unleashing tighter flows, delivering cleverer punchlines, and giving even fewer f*cks. Blessed with production from an A-List of sound architects including Tennessee legends Tay Keith (Memphis), Juicy J (Memphis), and Bandplay (Nashville), plus heavy-hitters from across the rap spectrum like Sosa 808, Budda Bless, and more, the upcoming project finds Glock once again demonstrating why he's one of the most respected lyricists in his city. ExpectYellow Tape 2 to arrive later this fall via Paper Route EMPIRE.
The upcoming Yellow Tape 2 continues a busy year for Glock, as he's spent time collaborating with his Paper Route EMPIRE associates. Earlier this year, he connected with his label boss and frequent sparring partner Young Dolph for Dum And Dummer 2, their second full-length collaborative album. Debuting at #8 on the Billboard 200, Dum & Dummer 2 generated nearly 36k sales equivalent units across platforms and scored the fifth-biggest streaming debut on Spotify during its first week of release. Earlier this month, the album received a glowing review from Pitchfork, who awarded the album a 7.5 score and cemented Young Dolph & Key Glock as a "once-in-a-generation" rap duo, akin to 8Ball & MJG or Method Man & Redman, and "one of the most in-sync alliances in the genre today." Dum & Dummer 2 is the duo's second Top 10 album, following the original Dum and Dummer, which also debuted at #8 in 2019. Glock also made multiple appearances on PAPER ROUTE iLLUMINATi, the first-ever label compilation tape by Paper Route EMPIRE. Along with collaborating with fellow PRE signees like Snupe Bandz on "Blu Boyz" and "Bandaid" and Paper Route Woo on "Big Ol Racks," Glock connected with Gucci Mane for project highlight "I Do This."
Stay tuned for more music and announcements from Key Glock in the coming weeks.
Watch "Ambition For Cash": https://youtu.be/cAmiuLeSlEU
Buy/Stream "Ambition For Cash": https://music.empi.re/ambitionforcash
Please contact Michelle or Erin for more info.
---
Links:
twitter | soundcloud | instagram | spotify | youtube
Bio, photos, music and more can be found at www.audibletreats.com/key-glock
Key Glock – "Ambition For Cash": https://music.empi.re/ambitionforcash / https://youtu.be/cAmiuLeSlEU
Key Glock & Snupe Bandz – "Bandaid": https://www.youtube.com/watch?v=1q4AchKMtDM&pp=sAQA
PAPER ROUTE iLLUMINATi: https://music.empi.re/preilluminati
Key Glock – "Mister Glock 2": https://youtu.be/UqBv-tayBmQ
Young Dolph, Key Glock, Snupe Bandz – "Blu Boyz": https://music.empi.re/blueboyz
Young Dolph – "Nothing To Me" ft. Snupe Bandz & Paper Route Woo: https://www.youtube.com/watch?v=TNy33SqQWyM
Young Dolph & Key Glock – "A Goat & A Dolphin": https://www.youtube.com/watch?v=VFR5MzlvnZ8
Young Dolph & Key Glock – "RAIN RAIN": https://www.youtube.com/watch?v=Mr0l9iZx4no
Young Dolph & Key Glock – Dum and Dummer 2: https://music.empi.re/dumanddummer2
Young Dolph & Key Glock – "Penguins": https://www.youtube.com/watch?v=EOffID-Hp7M
Young Dolph & Key Glock – "Sleep With The Roaches": https://music.empi.re/sleepwiththeroaches / https://www.youtube.com/watch?v=zor0D6s6JOs
Young Dolph & Key Glock – "Aspen": https://music.empi.re/aspen / https://www.youtube.com/watch?v=JBoRupTiKhQ
Key Glock – "I'm The Type": https://music.empi.re/imthetype
Young Dolph & Key Glock – "Case Closed": https://music.empi.re/caseclosed
Young Dolph & Key Glock – "Green Light": https://www.youtube.com/watch?v=XZ8nLbNPV-k
Young Dolph & Key Glock – Dum and Dummer: https://empire.lnk.to/dummer