11.30.2020
Video: Key Glock – "Never Change"
The Memphis Native Comes Through With A Casually Boastful Banger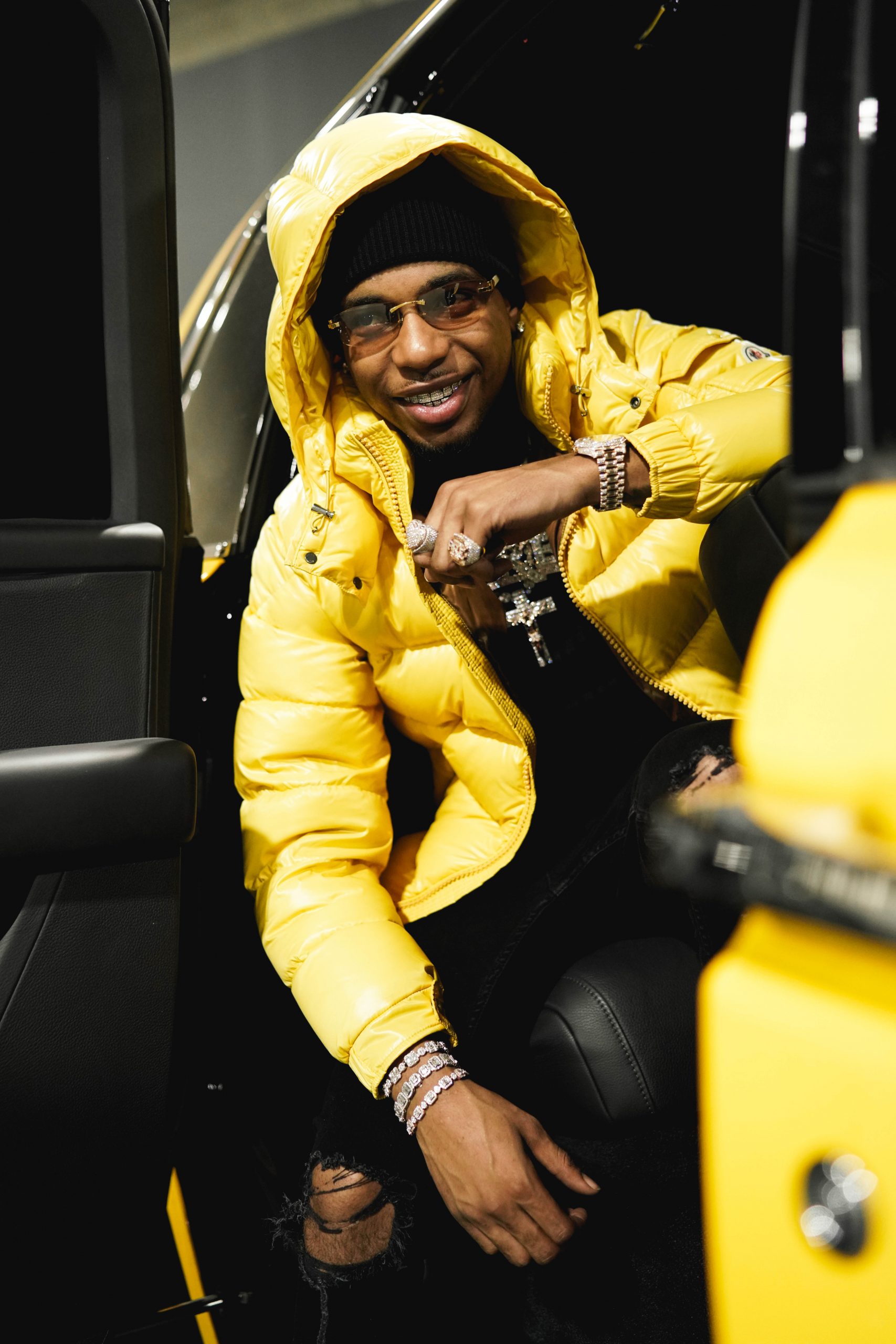 Critical Praise:
"If somebody wants to know what current day Memphis rap sounds like, show them Key Glock. The 21-year-old has uncontrollable energy, can tell a funny story, and says it all over beats that pay homage to the city's history while still incorporating a modern bounce." – Pitchfork
"Rags-to-riches stories are a constant in rap, but Glock's enthusiasm is infectious. Coupled with hard-hitting beats—from the slinky guitars and 808s of opener "1997" to the subwoofer-crushing drums of lead single "Mr. Glock"—Yellow Tape is enough reason to celebrate making it to the finish line on any given day. May the congregation say amen." – Complex
"Key Glock is Memphis's best new lyricist." – The FADER
The Video:
Wielding sharp punchlines and emphatic flows, Memphis magnate Key Glock is always about his business. On his new video single "Never Change," the Paper Route EMPIRE rapper asserts that no matter how high his star rises, he will always be the same Glock. Slicing through a bruising, bass-heavy beat by Bandplay, Glock unleashes a barrage of blasé bars about his luxury lifestyle: "I'm ballin' like a laker, I'm cutthroat I might trade em'/I'm sippin' smokin' flavors, goin' up like elevators." In the video, Glock shows off his diamond-studded watch and his Bart Simpson chain as he mobs in Memphis with some close cohorts. Released over the weekend with over 470k views, "Never Change" is the latest salvo in a busy 2020 for the 23-year-old rapper.
Signed to Young Dolph's Paper Route EMPIRE label, Key Glock established himself as a bonafide star in 2020, reaching the top 40 of the Billboard 200 with two different projects and without any guest artists. His May mixtape Son Of A Gun reached #37 on the Billboard 200.  January's successful Yellow Tape, which hosted successful singles like "Look At They Face," the suave "Mr. Glock," and the sinister "I'm Just Sayin'." Praised by Pitchfork, Complex, and more, the project reached #16 on the Billboard 200. His two 2020 releases built on the success of 2019's Dum & Dummer, the rapper's collaborative project with Young Dolph. The prolific rapper is hard at work on his next project, set to release in the coming months.
Watch "Never Change": https://www.youtube.com/watch?v=MsbEolz3k_Q
Please contact Michelle or Erin for more info.
Links:
twitter | soundcloud | instagram | spotify
Bio, photos, music and more can be found at www.audibletreats.com/key-glock
"Never Change": https://www.youtube.com/watch?v=MsbEolz3k_Q
Son Of A Gun: https://empire.ffm.to/sonofagun
Yellow Tape: https://Empire.lnk.to/Yellow_Tape
"Look At They Face": https://www.youtube.com/watch?v=2qO3OpoRgwc / https://empire.lnk.to/LATFYo
Dum & Dummer: https://empire.lnk.to/dummer