11.18.2020
Video: Key Glock – "All Of That"
The Paper Route EMPIRE Rising Star Returns for His First New Song Since May's Son Of A Gun Mixtape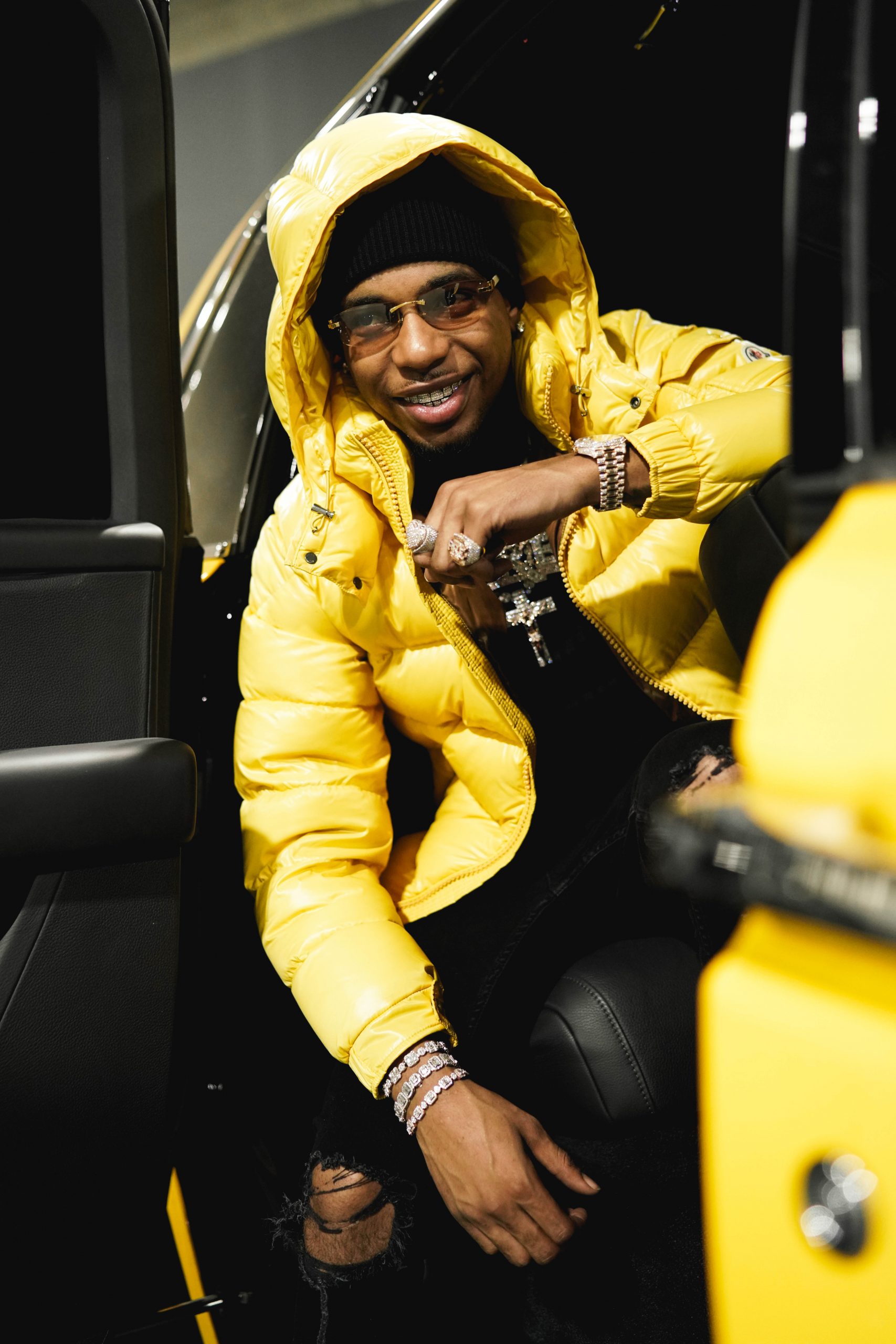 Critical Praise:
"If somebody wants to know what current day Memphis rap sounds like, show them Key Glock. The 21-year-old has uncontrollable energy, can tell a funny story, and says it all over beats that pay homage to the city's history while still incorporating a modern bounce." – Pitchfork
"Rags-to-riches stories are a constant in rap, but Glock's enthusiasm is infectious. Coupled with hard-hitting beats—from the slinky guitars and 808s of opener "1997" to the subwoofer-crushing drums of lead single "Mr. Glock"—Yellow Tape is enough reason to celebrate making it to the finish line on any given day. May the congregation say amen." – Complex
"Key Glock is Memphis's best new lyricist." – The FADER
The Video:
The rising star of a burgeoning Memphis rap scene, Key Glock is known for his thudding flows and boastful wordplay. Proving that he was born to shine, Key Glock shares "All Of That," his new music video. Rocking a cadence that resembles a street nursery rhyme  ("N***a that ain't this/And n**** this ain't that/I'm a dog ass n****, I ain't never chased a cat") atop swelling synth strings, Glock methodically establishes that he has everything he's dreamed of since he "jumped up off the porch," including the respect of his city. In the video, Glock shuffles between the club and the studio–wherever he goes, he has diamonds on his wrist. "All Of That" is Glock's first new song since the release of Son Of A Gun, Glock's mixtape, which debuted at #37 on the Billboard 200 in May.
Signed to Young Dolph's Paper Route EMPIRE label, Key Glock established himself as a bonafide star in 2020, reaching the top 40 of the Billboard 200 with two different projects and without any guest artists. Son Of A Gun followed January's successful Yellow Tape, which hosted successful singles like "Look At They Face," the suave "Mr. Glock," and the sinister "I'm Just Sayin'." Praised by Pitchfork, Complex, and more, the project reached #16 on the Billboard 200. His two 2020 releases built on the success of 2019's Dum & Dummer, the rapper's collaborative project with Young Dolph. The prolific 23-year-old is hard at work on his next project, set to release in the coming months.
Watch "All Of That": https://www.youtube.com/watch?v=AbgppjYAbww
Buy/Stream "All Of That": https://music.empi.re/allofthat
Please contact Michelle or Erin for more info.
Links:
twitter | soundcloud | instagram | spotify
Bio, photos, music and more can be found at www.audibletreats.com/key-glock
"All Of That": https://www.youtube.com/watch?v=AbgppjYAbww
"Son Of A Gun": https://www.youtube.com/watch?v=-Zda8qgimrU
Son Of A Gun: https://empire.ffm.to/sonofagun
"1997": https://www.youtube.com/watch?v=_Q3_Gxf6vdA
Yellow Tape: https://Empire.lnk.to/Yellow_Tape
"I'm Just Sayin'": https://www.youtube.com/watch?v=bgnu9rnbBRA
"Mr. Glock": https://youtu.be/qfBtPySlU-M
"Look At They Face": https://www.youtube.com/watch?v=2qO3OpoRgwc / https://empire.lnk.to/LATFYo
Dum & Dummer: https://empire.lnk.to/dummer