2.10.2023
The Rising New York Native Smooth Talks a Vibe and Speeds Up a Slow Jam as He Prepares to Release a New EP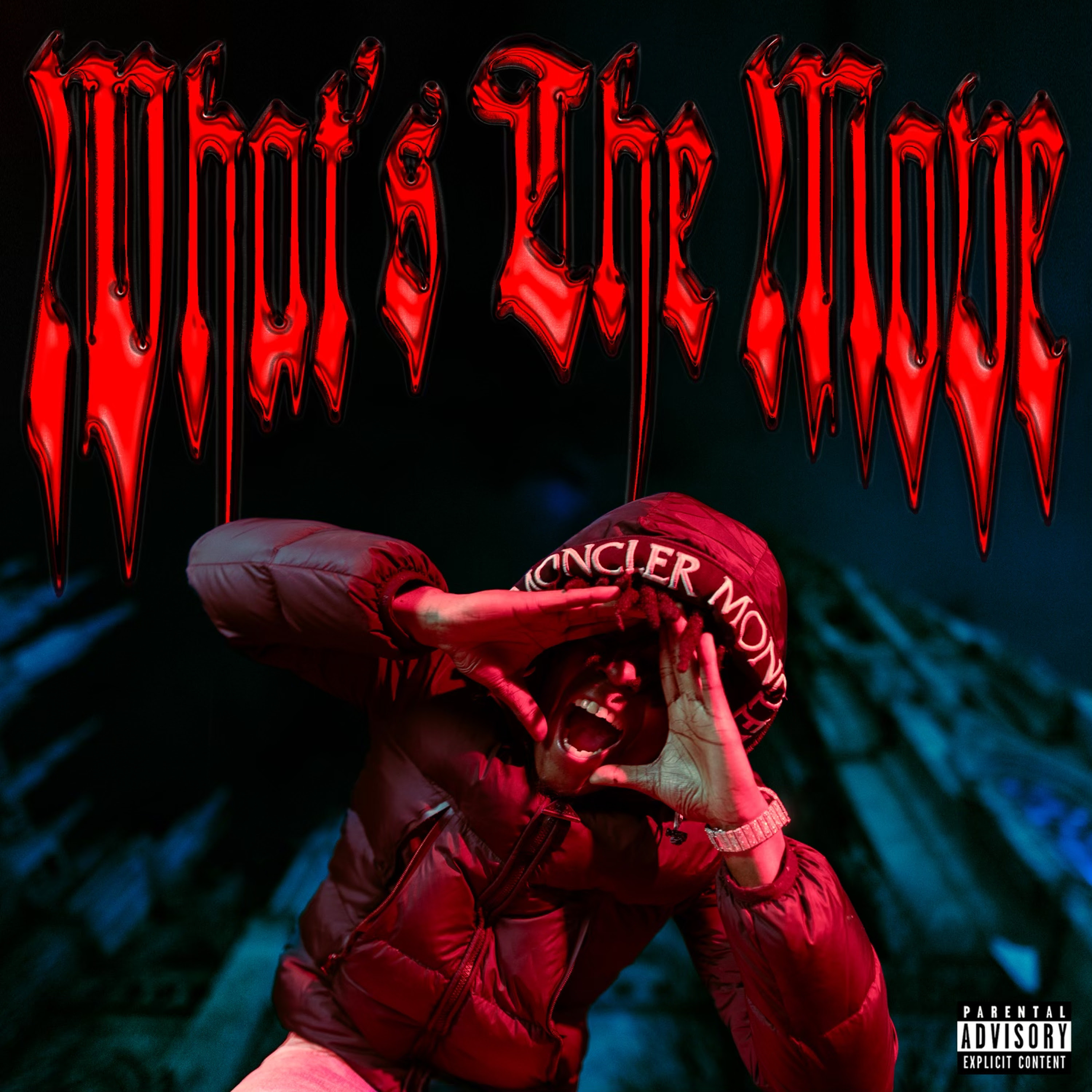 Critical Praise
"…few songs feel as dutifully assembled as 'Krash Out.' As the sample gradually uncoils, Kenzo slashes right through the center. A weird phenomenon seems to happen, the rap equivalent of bullet time, where the listener gets an enhanced perception of the rapper's speed relative to the world around him." – NPR
"Kenzo Balla is yet another emerging voice out of New York City's drill scene right now." – Billboard
"Kenzo's energy is magnetic" – COMPLEX
"Kenzo Balla's commanding voice makes the new ["Let Me Know"] single an immediate standout." – Audiomack
"Kenzo Balla is stepping into the game with sky high ambitions and a pen to match." – IMPRINT
The Song:
Charging up each verse with an electric intensity, Kenzo Balla raps with a sense of certainty that can't be faked. Taking account of his romantic desires as he plots his next move, Kenzo shares his new lover's anthem, "What's The Move." Backed by a soulful R&B sample, infused with elements of frenzied Bronx drill and booming Jersey club, the track finds Kenzo exploring the feeling of butterflies in his stomach that his love interest inspires: "Every time I'm with you it's a vibe/Any time you want to you can slide/I love a b**** that's on my type of time/Keep it real, no you don't gotta lie."
The new single arrives ahead of Kenzo's upcoming EP, and follows December's Mr. Ready to Blitz (Deluxe), which added five new tracks to the expansive effort, first released in November. Recently, Kenzo shared "Wonderful," from his On The Radar freestyle, featuring frequent collaborator Rayy Balla on all platforms.
A rising name in one of the nation's busiest rap scenes, Kenzo Balla made his mark on the scene with his relentless rhymes and high-energy vocals. Known for collaborating with fellow Bronx heavyweights like his brother TG Crippy, Kenzo kicked off his career with a frenzy of fiery videos, including local hits like "5th To Sev" ft. TG Crippy & Pdot Sav (2.1 million video views), "OOTAZ," and the "Love Nwantiti"-remixing "Let Me Know" (2 million views). This summer, the former AAU baller tore up the streets with "Dead Gzz," a vicious, uptempo missive that racked up over 1.6 million video views since its release in June.
Now signed to 10K Projects, Kenzo Balla emerges from his perch in the Bronx to blitz the rap game. Sit back and watch his rise, because there's no stopping it.
Stream "What's The Move": https://kenzoballa.lnk.to/whatsthemove
Credit: WonTon Films
Please contact Michelle or T'Keyah for more info.
The Background:
Kenzo Balla evokes both the ecstasy and the peril of New York street rap. The Bronx artist serves up chilly bars over hammering drill beats for stylish, yet raw anthems that are drawing the attention of the world by the day. Teaming with frequent collaborators TG Crippy (his brother) and Jay Da Chaser, he blends those elements on tracks like "OOTAZ," which drips with adrenaline and confrontation. While the track and others like it evoke unsettling force, they've also become the soundtrack of functions across the East Coast, and Kenzo wouldn't have it any other way. Growing up in the BX, everyone knew each other and attended the same parties, but as he became a teenager, the drama escalated. Kenzo realized he'd have to change his lifestyle to survive. He'd spent much of his early years freestyling with friends, so he decided to record his first songs in 2018. After catching attention with melodic tracks like "Backends," each new release earned more streams than the last. In September 2021, he unloaded "5th to the Sev," an anthem for his neighborhood that garnered 1 million YouTube views. By 2022, he'd signed a deal with 10K Projects, alongside Crippy. With a growing fan base and an evolving sound in the works for a new project, Kenzo recognizes the potential of the moment he's having now. On a grander level, he wants to rep the neighborhood that raised him. "I'm making music for me, my brother, my block, for the Bronx, and the whole city," he says. "The Bronx is just me".
---
Links:
instagram | spotify | apple music  | youtube | tiktok
"What's The Move": https://kenzoballa.lnk.to/whatsthemove
Wonderful [OTR Freestyle]" ft. Rayy Balla: https://kenzoballa.lnk.to/wonderful

Mr. Ready To Blitz (Deluxe): https://kenzoballa.lnk.to/readytoblitz-deluxe

"PSA" ft. Kyle Richh: https://youtu.be/fwyVMdYmDyw

"No Sympathy": https://www.youtube.com/watch?v=jJ9fJithyKg

Mr. Ready To Blitz: https://kenzoballa.lnk.to/mrreadytoblitz
"SMMBF" ft. Nas EBK: https://www.youtube.com/watch?v=YejXmE6gni0
"Krash Out": https://kenzoballa.lnk.to/krashout / https://youtu.be/ZiVuC9pnQJk
"Don't Panic" ft. Cito Blick & Pdot Sav:  https://kenzoballa.lnk.to/dontpanic / https://youtu.be/eAKju7ALGPk
"Dead Gzz": https://www.youtube.com/watch?v=9-i6u70lSpY
"Let Me Know": https://www.youtube.com/watch?v=sn0jGNT_QV8
"5th To Sav": https://www.youtube.com/watch?v=IY2tBWgA81U