2.16.2022
Video: Kenny Muney – "Rabbit"
The Paper Route Empire Upstart Lives Lavish In His High-Rise in the Latest Video from the Time Is Muney Mixtape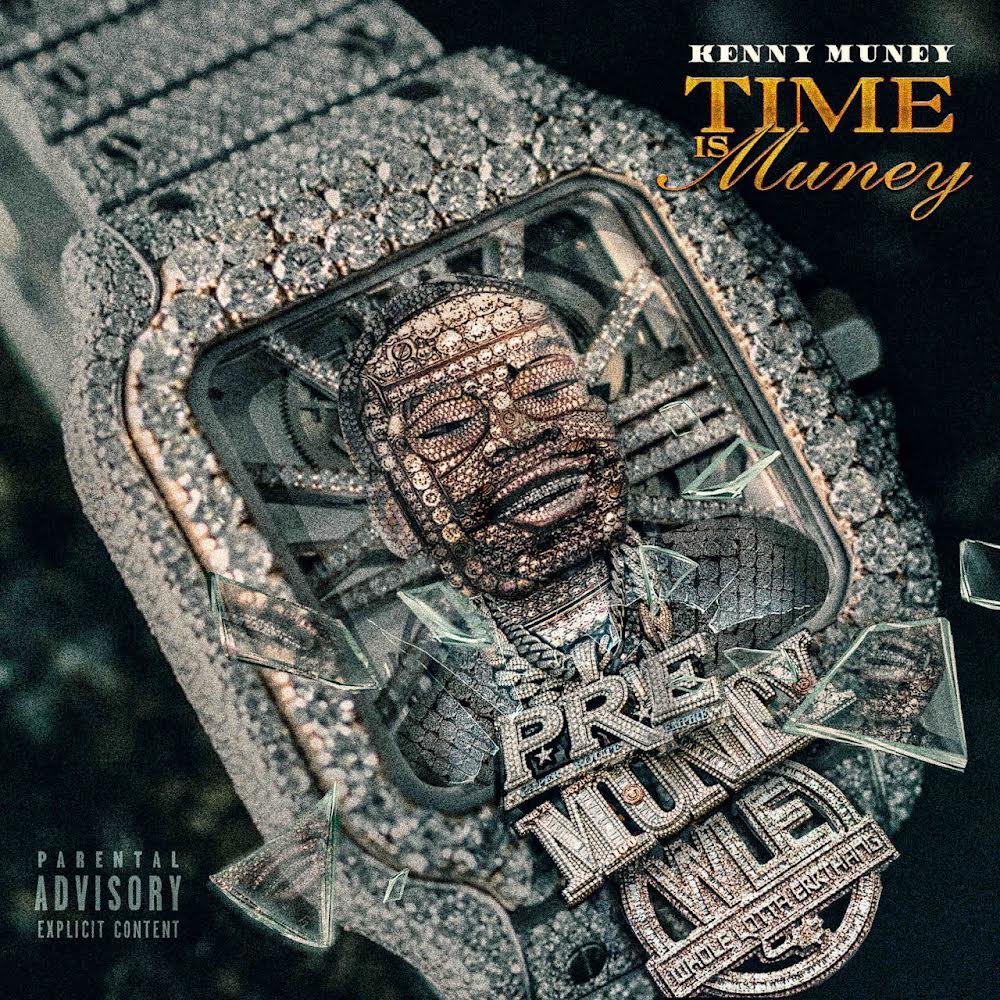 Critical Praise:
"5 under-the-radar rappers from Memphis you should know about…Kenny Muney stands as the city's rap emissary." – The FADER
"Laced with familiar southern swagger and street tales, the new project solidifies Kenny has a viable name to keep an eye on as the new year creeps up." – HotNewHipHop
"The South Memphis native has become a master at bodying the braggadocious current Memphis trap sound, while still finding endless ways to make his personal wit and charm stand out on every track." – Dirty Glove Bastard
The Video:
Unleashing unbreakable triplet flows over heavy Memphis percussion, Kenny Muney doesn't need to raise his voice to get his point across. Today, the Paper Route Empire signee shares the video for "Rabbit," a highlight from his new tape Time Is Muney. Produced by PRE maestro Bandplay, "Rabbit" is an easy-going, yet flex-heavy trap track, as Kenny wraps his unassuming boasts around ethereal synths with his sinuous flows. In the video, Kenny gives a glimpse into his life of luxury, as he counts cash and parties with baddies in his ultra-soft Balenciaga slides.
Released last week, Time Is Muney is an album suited for headphones–the better to be mesmerized by Kenny's hypnotic flows. Over 15 tracks, Kenny Muney bolsters his braggadocio as he locks his flows onto each booming instrumental with a heat-seeking missile's precision. The tape is home to recent singles like "Backend Freestyle," a flex heavy track that allowed Muney to reintroduce himself to fans, both new and old, and "Worthless," which received a tequila-fueled music video. Time Is Muney features guest appearances from Kenny's PRE associates Big Moochie Grape and Key Glock, who delivers one of the best verses of his career on "Leeches," and a guest spot from Dreezy on the romantic "Nobody." Time Is Muney is available everywhere via Paper Route Empire.
In the run up to Time Is Muney, the follow-up to 2019's Muney Talk, the Paper Route Empire signee kept himself busy in 2021 by releasing multiple singles, including "Lowkey," "For Kenny," "Long Time Coming," and "Poppin It." This past July, Paper Route Empire released their first ever compilation mixtape, PAPER ROUTE iLLUMINATi, which heavily featured Young Dolph, Key Glock, and Kenny Muney among other label members. Kenny memorialized Dolph with "Role Model," a touching tribute to Dolph which racked up over 1.7 million views on YouTube in its first two weeks, and appears on Time Is Muney, as well as the recent Paper Route Empire Presents: Long Live Dolph mixtape.
With Time is Muney, Kenny Muney shows that he has the talent and determination to succeed in the Empire-building business. Stay tuned for more from Kenny Muney and Paper Route Empire.
Watch "Rabbit": https://www.youtube.com/watch?v=zjY3dLr997w
Buy/Stream Time is Muney: https://music.empi.re/timeismuney
Time is Muney tracklist:
1. No Days Off
2. Can't Make This Up
3. Petro
4. Leeches feat. Key Glock
5. Worthless
6. Backend Freestyle
7. Nobody feat. Dreezy
8. Used Too
9. Talk My Shit
10. Choosin feat. Big Moochie Grape
11. How I Come
12. Rabbit
13. Cross Country
14. Role Model
15. See The Light
16. Change Up
Please contact Michelle or Destiny for more info.
Background:
A native of South Memphis, Kenny Muney grew up idolizing rappers like Lil Wayne, Gucci Mane, and Boosie. He started rapping at age 15, developing his aggressive aesthetic and honing his deeply rhythmic flow. Kenny got his first brush with fame when he released "YTN Freestyle," which racked up over 2.5 million YouTube views, made him a neighborhood hero, and earned airplay on local radio. He made noise in 2019 with Muney Talk, his first mixtape for PRE. In 2020, Kenny Muney connected with his mentor Young Dolph for "No Regrets," a highlight track from Dolph's Rich Slave (Deluxe) album. "I'm never satisfied," says Kenny Muney. "It's a gift and a curse. I'm always looking for the next step."
Links:
instagram | twitter | spotify | youtube
"Rabbit": https://www.youtube.com/watch?v=zjY3dLr997w
Time is Muney: https://music.empi.re/timeismuney
"Worthless": https://youtu.be/RN_f3cSnino
"Petro": https://youtu.be/h81CTNJdZMg
"Backend Freestyle": https://music.empi.re/backendfreestyle / https://youtu.be/a-UsOFa-pQQ
"Poppin It" (Prod. by Bandplay): https://youtu.be/B0DciN50rRY
"Feeling Me": https://youtu.be/hpYBrt3v_Iw
Muney Talk: https://empire.lnk.to/muneytalk
Bio, photos, and streams available here: https://audibletreats.com/kenny-muney/