6.6.2023
Video: Kenny Muney – "AOGG" ft. Tay Keith
The Paper Route Empire Rhymer Shares the Latest Video from His Blue Muney (Deluxe) Mixtape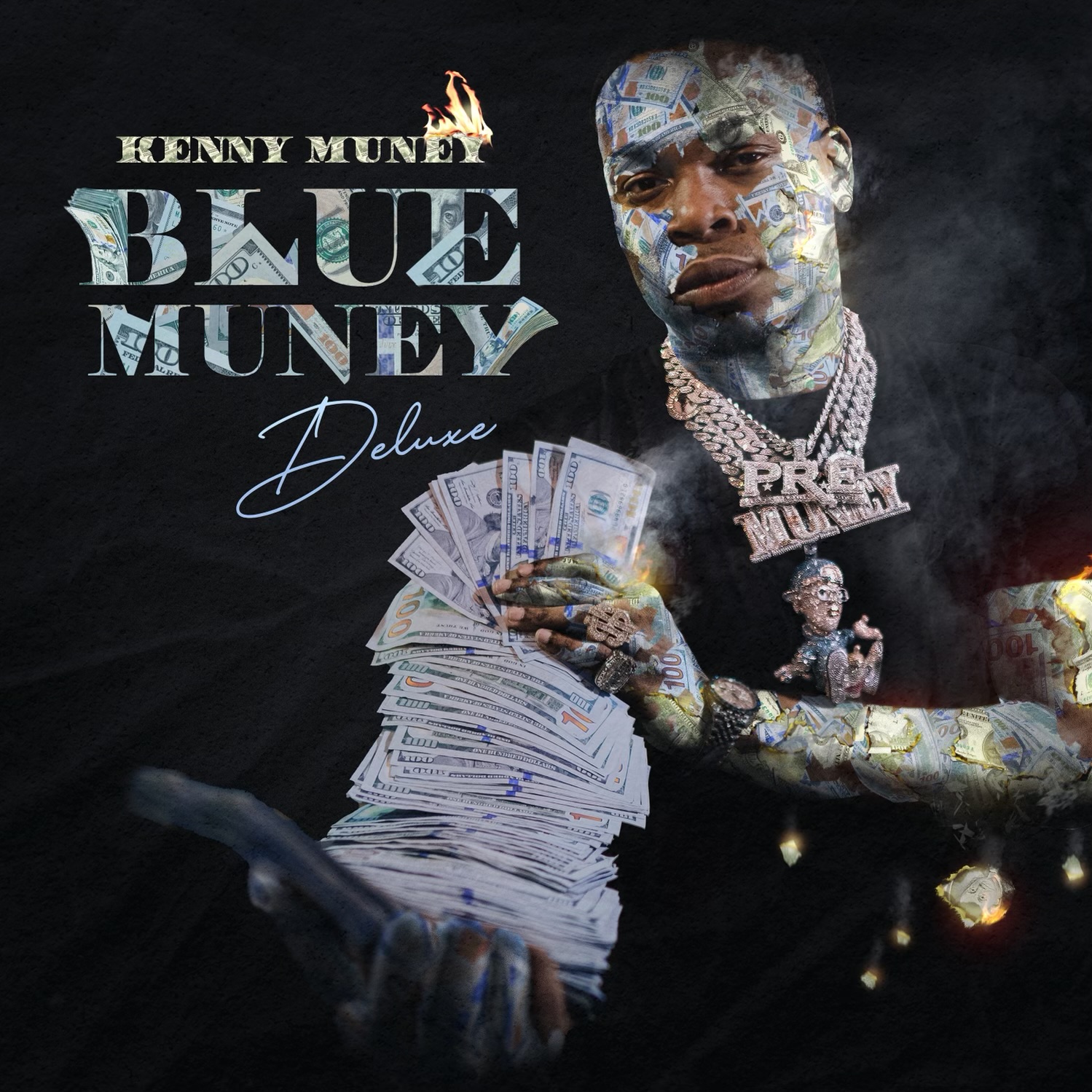 Critical Praise:
"5 under-the-radar rappers from Memphis you should know about…Kenny Muney stands as the city's rap emissary." – The FADER
"Kenny's standout skill is his sense of timing and rhythm. The rapper can do nearly any style or flow out there." – XXL
"Laced with familiar southern swagger and street tales, the new project solidifies Kenny has a viable name to keep an eye on as the new year creeps up." – HotNewHipHop
"The South Memphis native has become a master at bodying the braggadocious current Memphis trap sound, while still finding endless ways to make his personal wit and charm stand out on every track." –Dirty Glove Bastard
The Video:
Rising out of South Memphis with a chip on his shoulder, Kenny Muney offers no mercy to those who get on his bad side. Taking to the streets with his squad as he annihilates a Tay Keith instrumental, Kenny Muney shares "AOGG," his new video. Tiptoeing between Tay Keith's flute-flavored trap instrumental, "AOGG"–short for "all opps gotta go"–finds Kenny declares war on the other side, taunting them for their inadequacies before tracking them down: "Yeah these rockos here on my left wrist, yeah these diamonds here macho/Your diamonds is little, no we cannot see 'em, you yelling out 'Polo,' we yelling out 'Marco.'" In the video, the Paper Route Empire emcee gathers a posse in a show of force, as they trek through the city and post up in front of the Young Dolph memorial mural.
Following in quick succession after the emotional video for "After That," "AOGG" is the latest video from Blue Muney (Deluxe), Kenny's new mixtape.  The follow-up to last year's Time Is Muney, Blue Muney (Deluxe) finds Kenny locking into trunk-rattling instrumentals with surgical precision, packing more flexes into his rapidfire triplets than one can count. Released in April, the tape is home to fiery singles like the guitar-driven "Top," the soulful intro "Muney Prayer," and the Hitkidd-produced "In A Rush." Featuring additional production from Bandplay and more, with guest appearances from his PRE brother Key Glock, Money Man, Ceo Jizzle, and KATO2X, Blue Muney (Deluxe) is available everywhere via Paper Route Empire. Kenny Muney recently wrapped up his supporting role on Key Glock's sold out "The Glockoma Tour."
With Blue Muney (Deluxe), Kenny Muney shows that he has the talent and determination to succeed in the Empire-building business. Stay tuned for more from Kenny Muney and Paper Route Empire.
Watch "AOGG" ft. Tay Keith: https://www.youtube.com/watch?v=JwOBXtwD0m0
Stream Blue Muney (Deluxe): https://music.empi.re/bluemuneydeluxe
Stream Blue Muney (Deluxe): https://music.empi.re/bluemuneydeluxe
Blue Muney (Deluxe) tracklist:
*denotes new track for the Deluxe
1. No Rest*
2. Walkin*
3. Mrs. Muney*
4. Lil Boys*
5. After That*
6. AOGG ft. Tay Keith*
7. Spendin & Spinnin*
8. Ramen Noodles Digital Scales*
9. Muney Prayer
10. Whole Lotta Errthang
11. Antartica ft. Key Glock
12. The Top
13. Holy Water
14. Shake
15. In My Bag ft. Money Man
16. Something Else
17. Stand On It ft. CEO Jizzle & KATO2X
18. In A Rush
19. Big Muney Sh*t
Please contact Michelle or Destiny for more info.
Background:
A native of South Memphis, Kenny Muney grew up idolizing rappers like Lil Wayne, Gucci Mane, and Boosie. He started rapping at age 15, developing his aggressive aesthetic and honing his deeply rhythmic flow. Kenny got his first brush with fame when he released "YTN Freestyle," which racked up over 2.5 million YouTube views, made him a neighborhood hero, and earned airplay on local radio. He made noise in 2019 with Muney Talk, his first mixtape for PRE. In 2020, Kenny Muney connected with his mentor Young Dolph for "No Regrets," a highlight track from Dolph's Rich Slave (Deluxe) album. "I'm never satisfied," says Kenny Muney. "It's a gift and a curse. I'm always looking for the next step."
Links:
instagram | twitter | spotify | youtube
"After That": https://youtu.be/TcAnkTbZoVA
Blue Muney (Deluxe): https://music.empi.re/bluemuneydeluxe
"Ramen Noodles Digital Scales": https://www.youtube.com/watch?v=yzQu6zlDdZc
"Top": https://youtu.be/d8K8OQUeP44
"Muney Prayer": https://www.youtube.com/watch?v=VjOJBN9JMU8
Blue Muney: https://music.empi.re/bluemuney
"In A Rush": https://youtu.be/ExDXDr6o0l8
"Big Muney Sh*t": https://www.youtube.com/watch?v=mhY13hHP-X8
"King Pin": https://www.youtube.com/watch?v=mhY13hHP-X8
"Nobody" ft. Dreezy: https://youtu.be/0lair4loOYs
"No Days Off": https://www.youtube.com/watch?v=KJSY4dlD8EU
"Cross Country": https://www.youtube.com/watch?v=JH3MXFf3JZ0
"Leeches" ft. Key Glock: https://www.youtube.com/watch?v=6rFx5-M8t28
"Change Up": https://www.youtube.com/watch?v=n_A9VYXP2Cw
"Rabbit": https://www.youtube.com/watch?v=zjY3dLr997w
Time is Muney: https://music.empi.re/timeismuney
Bio, photos, and streams available here: https://audibletreats.com/kenny-muney/