3.25.2020
Video: Joey Trap – "I DO"
The 21-Year-Old Rapper is the World's Worst Groomsman in the First Video from His 3/27 CHAMP EP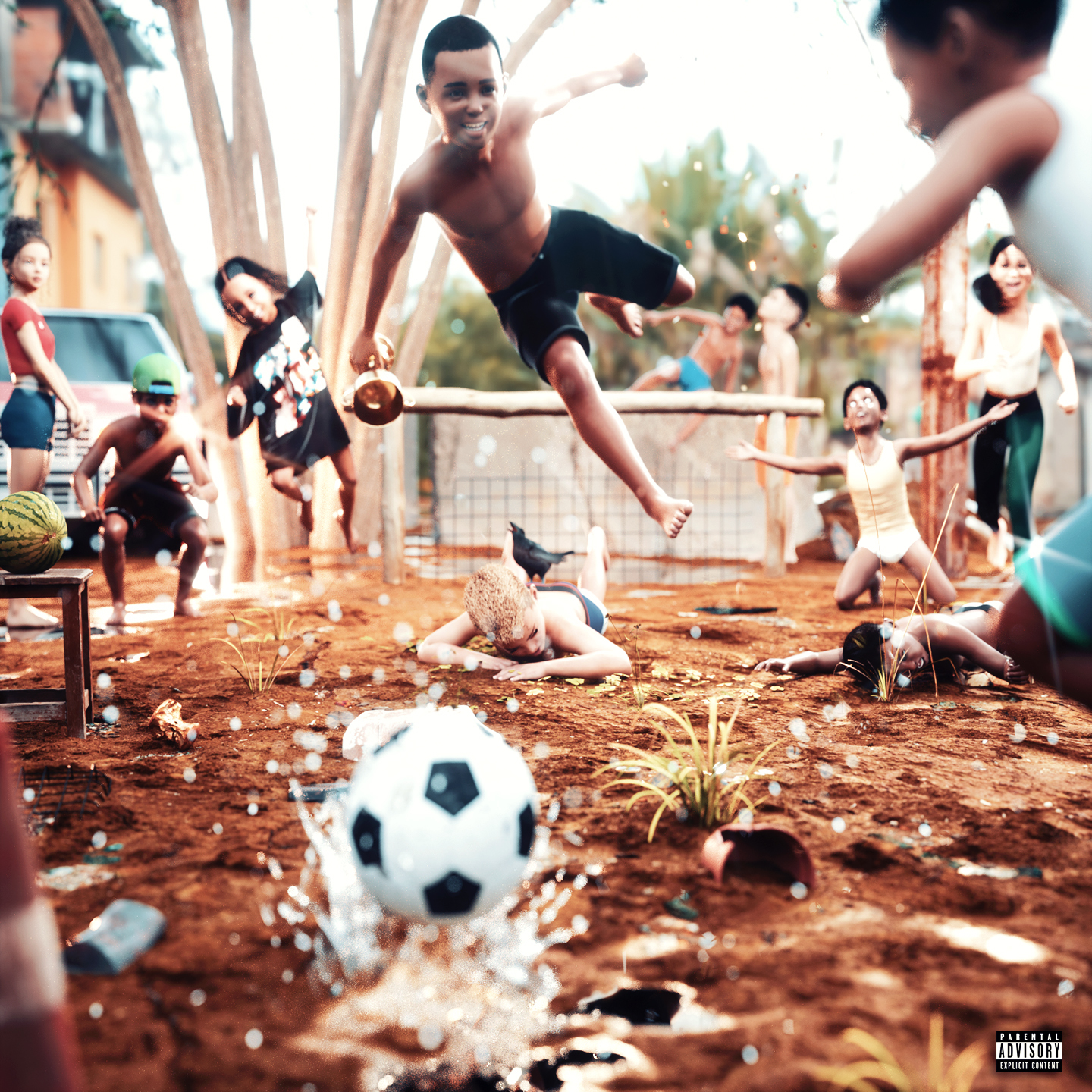 Critical Praise:
"Joey Trap's coming for necks in 2020" – HotNewHipHop
The Video: 
Building a loyal legion of fans with his varied and personal blend of trap music, Joey Trap is ready to make the leap from cult hero to national concern. Slyly undermining an oblivious couple for his own gain, Joey shows off his irresistible and chaotic charm in the new video for "I DO." Skating atop skeletal xylophones and syncopated 808s,  Joey flexes on his money-making prowess and indulges himself in life's myriad luxuries–he spills expensive liquor on expensive shoes, he eats bread with the crust. The young rapper shows off an easy charisma, perfecting the art of blasé brags: "I eat good I love the cake/Young rich squad, I love to make." In the video, shot and directed by Brett Arndt, Joey worms his way between an engaged couple, causing mayhem, turning their nuptials into a function, and eventually seducing the bride from under the groom's nose. With a behind-the-scenes "I DO" is the first taste of the CHAMP EP, hitting DSPs on March 27th via Young Rich Squad/PIVTL Projects.
His third project of 2020, following January's pastoral Wild West and February's hyper-aggressive STFU,  the CHAMP EP showcases Joey's diverse taste in production–he likes echoing 808s, plinking percussion, and earworm-y guitar lines. Joey artfully mixes boasts and biography, reflecting on how his past struggles inform his desire for stardom: "F*ck it I do my thing/VVS bless my chain/I did this on my own, so if I lose myself to blame," he rhymes on "Right Now." Last week, Joey gave fans a glimpse of his creative process when he shared a behind-the-scenes featurette about the "I DO" video. Spanning 11-tracks with no features, the upcoming EP is dedicated to all the champs in his life–his mother, his brother, his friends, and everyone who needs to feel like a winner.
With over 225k followers on Instagram and 1.7 million monthly listeners on Spotify, Joey Trap is carving his own path through the industry and picking up an army of loyal fans in the process. Already one of the most prolific rappers in the game, Joey is devoted to satisfying his fans, bending his styles to fit the tastes of rap fans of all stripes. In January, Joey shared the Wild West project, featuring an appearance from Mikey100k, a concept record with songs like "Purse" (featured on Spotify's Clout Culture playlist and with over 960k streams on Spotify), "John Wayne" (over 1 million streams on Spotify) and "Arrival" (745k Sptoify streams)." His STFU EP has a punk rock energy and a sound purpose-built for mosh pits. Featuring an appearance from Joey's frequent collaborator and recent tourmate TOKYO'S REVENGE, the STFU project hosts the buzzing single "JOHN CENA."
Watch "I DO": https://youtu.be/GqgDRgEax88
Pre-save CHAMP EP: http://www.smarturl.it/g2vwpe
Watch "I DO" Behind-The-Scenes: https://youtu.be/-ALDhP55DJc
CHAMP EP tracklist:
1. I'm Good
2. I Do
3. House
4. Hot Boy
5. Champ Freestyle
6. Cheap Talk
7. Project Kid
8. Blasphemy
9. Right Now
10. Breaking Pencils
11. Tribute
Please contact Gavin or Kevin for more info.
The Background:
Born in New York to Puerto Rican and African-American heritage, Joey Trap (Take Risks and Prosper) is a promising young talent in rap whose sound is a confluence of genre-defying artists such as Tyler, The Creator, XXXtentacion, Travis Scott, and Young Thug. After moving from Spanish Harlem to San Diego at the age of 15, Joey first became attracted to rap as a hobby to escape the drug-dealing lifestyle he had become accustomed to. Realizing he had a knack for the art, he began producing, writing, and mixing his own raps and those of his closest friends, a collective he founded named Kloud Gang Entertainment. At 18 in 2017, Joey first caught attention with a string of undeniably captivating songs along with several EPs that would garner the attention of Asylum Records.
In 2019, after a split from the label and former musical cohorts, Joey spun-off his Young Rich Squad imprint, eventually joining forces with PIVTL Projects in 2020. With undeniable East Coast-bred braggadocio and fascinatingly animated vocalizations over 808-heavy bass, Joey continues to offer infectious and irreverently witty tracks like "Purse," "Starz," and "Saying Grace." His latest 8-track output, Wild West, aided solely by Mikey100k, showcases the range of Joey's addictive, bouncy sound and unique talent for wordplay. With multiple projects already slated for release in 2020, Joey's music shows promise to become increasingly personal, anthemic, and urgent.
---
Links:
instagram | soundcloud | spotify | youtube
Bio, photos, music, and more available here: https://audibletreats.com/joey-trap
"I DO": https://youtu.be/GqgDRgEax88
Pre-save CHAMP EP: http://www.smarturl.it/g2vwpe
Watch "I DO" Behind-The-Scenes: https://youtu.be/-ALDhP55DJc
STFU: https://music.apple.com/tr/album/stfu/1498781624
Wild West: https://music.apple.com/tr/album/wild-west/1495255045