5.27.2022
The Rapper Has "Motion" Like The Ocean in the New Video From the Project
Armed with a Complement of Pi'erre Bourne Beats, SossHouse's Jelly Shares an Immersive New Project, Along with a Video For Highlight "Motion"
The Announcement:
Jelly and Pi'erre Bourne have a well-worn rapper/producer chemistry as long time friends. Connecting for a full-length project that shows off the sound they developed–one that takes equal inspiration from Memphis horrorcore and Carolina party music–Jelly and Pi'erre share The Wolf of Peachtree 2, available now via SossHouse.
Entirely produced and engineered by Pi'erre Bourne, who also contributes vocals to the project highlight "WYA," The Wolf of Peachtree 2 perfectly encapsulates the fierce duality of Jelly's style. Over Pi'erre's genre-bending instrumentals and jaw-dropping transitions, Jelly delivers his most combative cadences yet, offering disrespectful shots at his opps with a smile on his face.
"We know each other's sounds," says Jelly, about his friend and label head Pi'erre Bourne. "We know what each other likes and we know what each other don't like."
The duo's chemistry is apparent on unrelenting cuts like "Twin" and "Mumble Jumble," where Jelly's lockstep delivery cuts through the chaotic, yet calming carnival that is Pi'erre's signature. Still, throughout the tape, Jelly proves that even though he has refined tastes, he's not one to cross: "Woke up 10 o'clock, I'm feeling kinda pissed/The numbers just played, smoked a blunt, I dropped the fifth," he spits on project highlight "Pop It."
Along with the project, Jelly shares "Motion," a brand new music video. The tape's opening track, "Motion" finds Jelly applying his drawly staccato to Pi'erre's liquid, jazz-inspired keys, which add an air of refinement to Jelly's street-level boasts: "On the money train, I can see it, then it's open/Goin' back and forth, I got motion like the ocean," he spits. Directed by Samuel Finley, the video finds Jelly on his home turf, as he takes over Peachtree Central Station in Atlanta. With help from the wavy camera work and his sparkling smile, Jelly crafts a clip that makes riding the MARTA seem like the flyest activity imaginable
The followup to 2020's The Wolf of Peachtree is home to Jelly's recent Juicy J-assisted single, "Bubble Gum," a chirpy celebration of curvature coated in the influence of Three 6 Mafia, both in sound and subject matter. "Bubble Gum" sees the South Carolina native channel the immutable flows of Memphis' underground with stunning efficacy, a motif of influence which Jelly carries throughout the project, augmented by Juicy J's contributions to The Wolf of Peachtree 2 as an engineer.
With The Wolf of Peachtree 2 on the loose, stay tuned for more from Jelly and the rest of Pi'erre Bourne's SossHouse ensemble as the summer heats up!
Stream The Wolf of Peachtree 2: https://foundation-media.ffm.to/wop2
Watch "Motion": https://www.youtube.com/watch?v=CC6I4edDb1c
The Wolf of Peachtree 2 Tracklist:
Motion
Bubble Gum ft. Juicy J
8 O Clock
Twin
WYA ft. Pi'erre Bourne
This Aint That
In And Out
Mumble Jumble
Ice Cream
Dead Presidents
Pop It
Member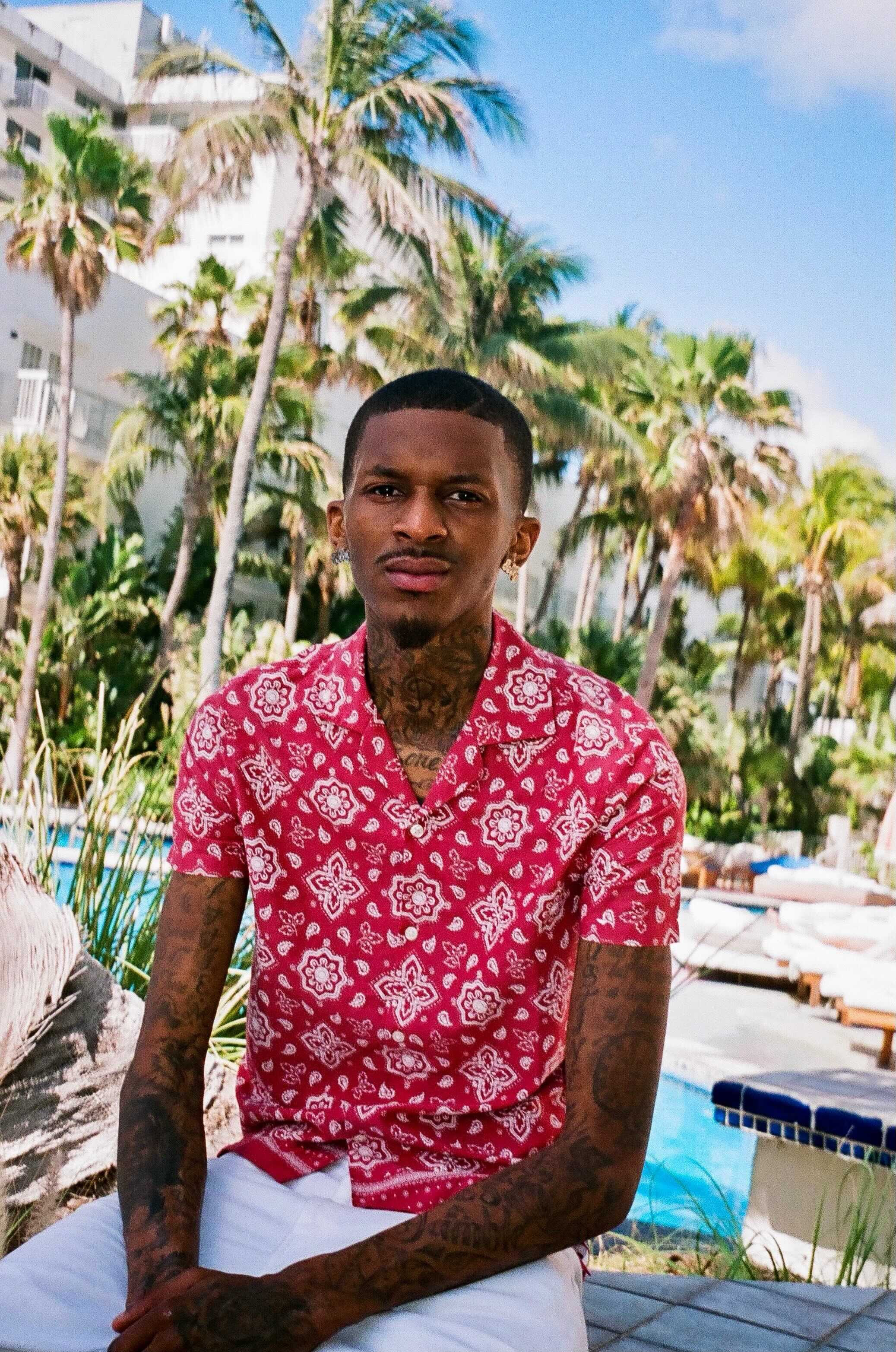 (Photo Credit: @LukiAvi)
Please contact Michelle or T'Keyah for more info.
---
Links:
The Wolf of Peachtree 2: https://foundation-media.ffm.to/wop2
"Motion": https://www.youtube.com/watch?v=CC6I4edDb1c
"Bubble Gum" ft Juicy J: https://foundation-media.ffm.to/bubblegum