3.27.2023
Video: Jay Critch – "Minutes"
The Brooklyn Bruiser Bides His Time on a Rainy Night in Gotham for Latest Video from Jugg Season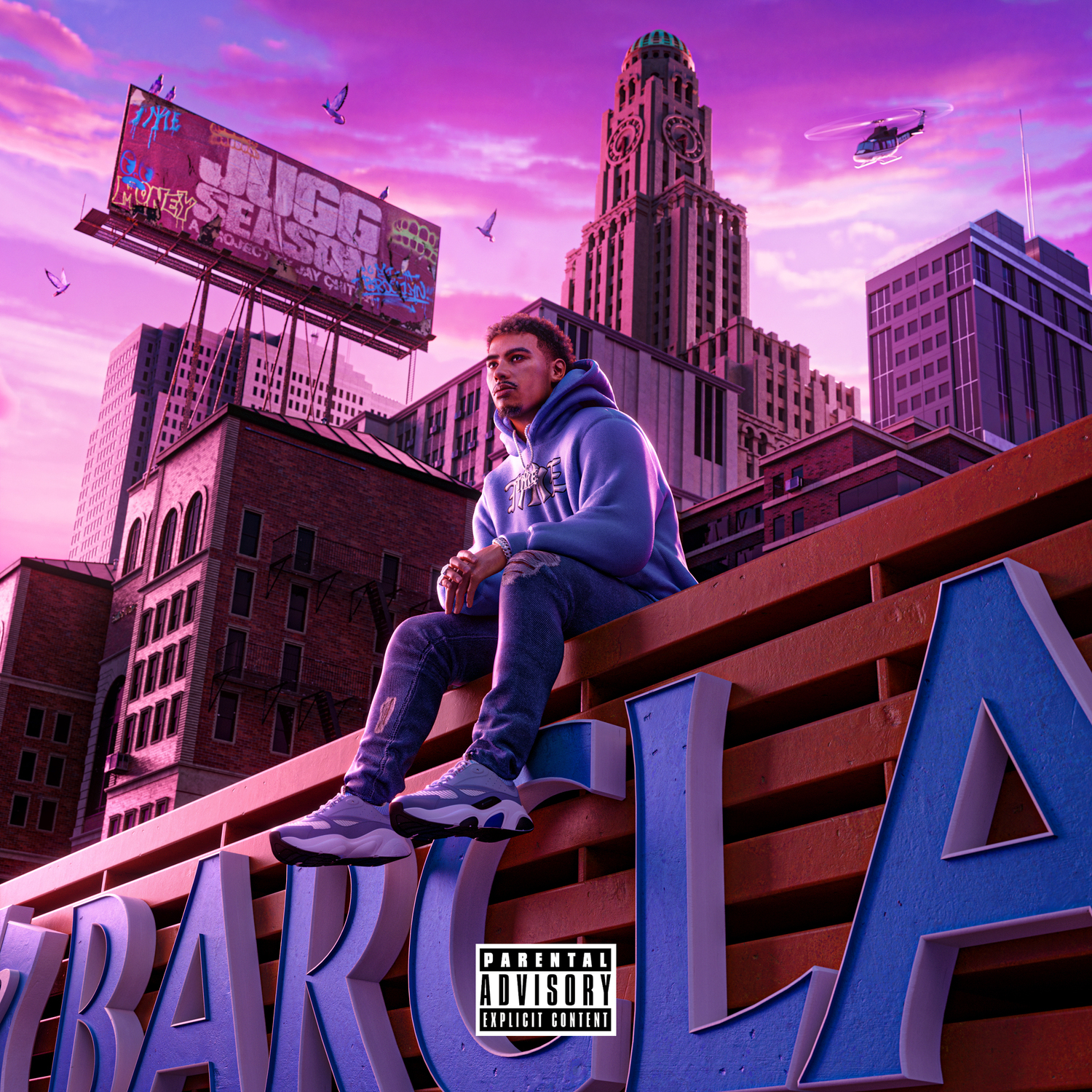 Critical Praise:
"Jay Critch is the new New York"– The FADER
"Since last summer, he's kept his foot on the pedal with a slew of new releases, and those efforts seemingly ramped up even more since the top of the year." – HotNewHipHop
"Jay Critch is naturally gifted" – Rap Radar
The Video:
A bonafide Brooklyn hustler with a god-given talent for tough talk, Jay Critch runs on his own time. Clocking his game with an unfazed flow that makes this lifestyle look effortless, Critch shares the new video for "Minutes," from his recent Jugg Season project. Featuring slow-burning production from Luca Beats, Critch creeps over the track's understated instrumental with his natural gravitas on full display as he rings off a barrage of stone-cold flexes: "The bankroll look like Big Mac/Me and brodie gon' split it like Kit-Kat/Took that money, I'm not with the chit-chat/II put her in the dress and she wit' that."
The video for "Minutes," directed by Chinola Films, follows the rapper and Michael Kors-approved model on a cold, rainy night in Brooklyn, though with his entourage beside him with umbrellas in hand next to their fleet of white Lamborghini trucks, the crew could easily be mistaken for the baddest bunch of villains in Gotham with Critch at the helm.
Released in February,  Jugg Season is the culmination of Jay's five years as a crucial figure in his city's scene, brimming with the confidence of a hot shot upstart made good. Incorporating sounds from the Five Boroughs and beyond, the 19-track project bounces from the Shiny Suit Era to the SoundCloud explosion to the heyday of the Coke Boys, with Critch serving as a versatile and charismatic navigator. The 24-year-old Clinton Hill native flashes a lyrical maturity that nearly matches his ambition, weaving his own history with the rich heritage of NYC rap music. Jugg Season recruits producers from all over the rap map, with contributions from plugg maestro MexikoDro, heady Chicago sound architect BrentRambo, Atlanta impresario Richie Souf, West Coast magician RonRonTheProducer, and more. Featuring guest spots from Max B, Rich The Kid, and Baby Money, Jugg Season is available everywhere via EMPIRE.
With Jugg Season in the books Jay Critch, seeks to resume his Five Borough takeover. Stay tuned.
Watch "Minutes": https://youtu.be/QCXBxt7n85c
Stream Jugg Season: https://music.empi.re/juggseason
Jugg Season tracklist:
That Was Random (prod. A Lau x Zuko x Eli Wtf)
Cargos (prod. E Rose)
Punchy (prod. Laron)
Minutes (prod. Luca Beats)
Nuh Uh (This Ain't That) (prod. Bngrz)
No Edits (prod. 17ondatrack)
Tackle (prod. Chulo)
Riddle / Greece (prod. Laron)
Raincoats (feat. Baby Money) (prod. Laron)
Oh What A Feeling (prod. Fizzle & Julia Lewis)
Still Wavy (feat. Max B)
Tuscan (prod. Laron)
Handle (prod. BrentRambo)
Chanel and Paris (prod. Chulo)
Missiles (feat. Rich The Kid) (prod. D Mac)
Clutch (prod. MexikoDro)
Landslide (prod. Richie Souf)
Shit To Say (prod. OkayKhan)
Bonus Track – Wrong Person (prod. RonRon)
Photo credit: @HazzNYC
Please contact Michelle or Chris for more info.
The Background:
Jay Critch may very well be the answer to New York's calls for representation in the rap game. As a young kid, Jay Critch was fascinated by his older brother's music. Listening to his brother rap, Critch began to eventually do the same. Born in 1998 in Clinton Hill, Critch wrote raps at a young age, but wasn't recording until he was of preteen age. Rappers such as Lil Wayne, Fabolous, and Max B dominated Critch's listening habits and became major influences in his own music career.
---
Links:
instagram | spotify | youtube | twitter | facebook | soundcloud | tiktok
"Minutes": https://youtu.be/QCXBxt7n85c
"Handle": https://www.youtube.com/watch?v=CqqYokoGAvk
Jugg Season: https://music.empi.re/juggseason
"Oh, What A Feeling!": https://music.empi.re/ohwhatafeeling
"Cheating Frestyle": music.empi.re/cheatingfreestyle / https://www.youtube.com/watch?v=wSyt1dm6j2I
"Up All Night": https://music.empi.re/upallnight / https://www.youtube.com/watch?v=ttRa4st-KYc
"Lefty" ft. Rich The Kid: https://www.youtube.com/watch?v=6ayZp7teMaU
"Close To Me/Active": https://www.youtube.com/watch?v=UOpFf73QLdU
"Born With It" (w/ Harry Fraud): https://www.youtube.com/watch?v=6un6DNeqIHY