11.19.2021
Jaah SLT Announces One Year Later, A New Project, Coming December 1st via Alamo Records
The Charlotte Native Wants A Baddie and A BFF In His "For The Week" Video Single
The Fierce Rapper Lets His Care-Free Spirit Fly on His Upcoming Third Project, Which Features Appearances from Jasiah, Loweye SLT, and SleepWalkin SLT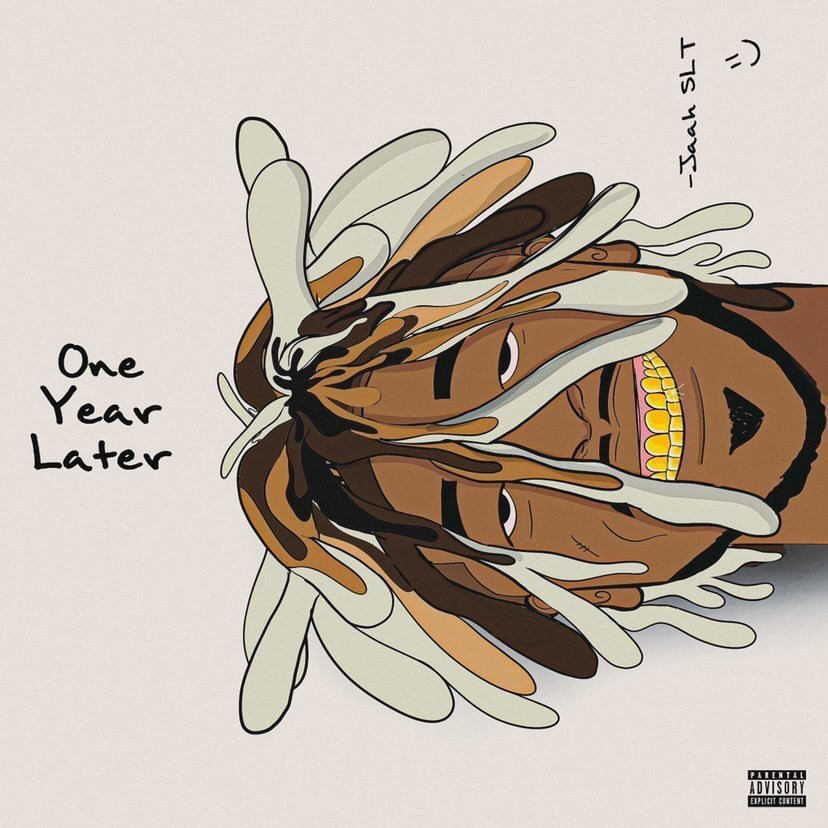 Critical Praise: 
"Be prepared to see a whole lot more of Jaah in the coming months as he continues his ascension." – ELEVATOR
"I think there's no question that he's going to be the next big thing out of North Carolina sooner rather than later." – Lyrical Lemonade
The Announcement:
With a fired up yet meticulous persona, Jaah SLT keeps his listeners on their toes by changing gears in his songs at any given moment. Today, the Charlotte native announces One Year Later, his new project. Coming a year after his last studio album, listeners can be assured that Jaah has poured over the 12 tracks with a fine-toothed comb, proving once again that quality outshines quantity in his book. The project's selective list of features highlights the support Jaah has from his SLT family with two of his crewmates, Loweye SLT and SleepWalkin SLT coming through with their own verses as well as "Break S***" hitmaker, JASIAH making an appearance. Soon to be available for pre-save/pre-order, One Year Later arrives on December 1st via Alamo Records.
Along with the announcement of the project, Jaah shares "For The Week," his flirty new banger. Characterized by heavy trap beats intertwined with string instrumentals, Jaah uses his casual bravado to successfully win over any woman he has his eyes on. When it comes down to commitment, Jaah lets it be known that he isn't looking for anything serious in his relationships: "And I can't trust a h**, that s*** scary / I don't got a crib, I be living out a telly / Kick her a** out because another one wanna see me." In the video, directed by Jaah's frequent collaborator Lurxh, Jaah SLT shows off his green thumb, strutting his stuff in a room full of greenery–he's surrounded by fallen leaves, flanked by luscious ferns, and backed by floral wallpaper. The rapper dons his signature backpack as he wilds out in his eco-friendly environs.
Leading up to his One Year Later announcement, Jaah shared singles like "Toxic," "Rent Free," and "Feeling Hot," all of which followed in the wake of "In My Bag (Remix)" featuring Erica Banks. The original "In My Bag" gained particular traction in Texas, the home of chopped-and-screwed music, thanks to a TikTok dance trend set to a slowed version of the song which inspired over 157k video creations. Before releasing the Erica Banks-featuring remix, Jaah shared a Houston-style remix of the song produced by club god BeatKing. With over 1.5 million streams on Spotify, "In My Bag" was the second TikTok hit for the North Carolina native, following 2019's "Tuff" which hit 27 million streams after generating over 250k video creations on the video platform.
With One Year Later coming in December, Jaah SLT looks to unapologetically be his fiery self while taking his career to the next level in the rap game.
Buy/Stream "For The Week": https://smarturl.it/fortheweek
Watch "For The Week": https://www.youtube.com/watch?v=wD7EXSP5fZ0
One Year Later tracklist:
Crazy ft. Loweye SLT
I Love It ft. Jasiah
Hot Lil N**
Feeling Hot
Unpredictable
Go Jaah Go Pat ft. SleepWalkin SLT
Count It Up
For The Week
Toxic
Everyday
Matrix
Rent Free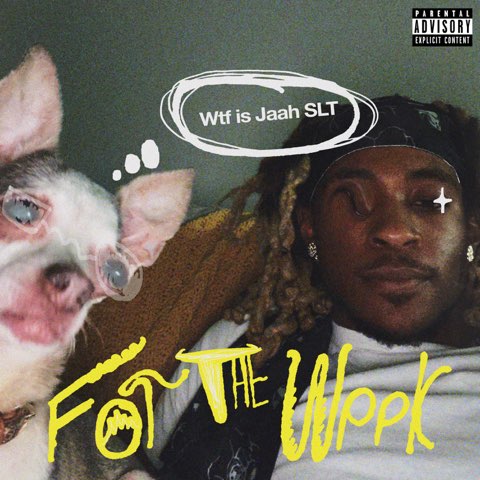 Please contact Michelle or Myles for more info.
The Background:
With uniquely animated vocalizations over trap-punk beats, rapper Jaah SLT—a nickname spawned from a mashup of Charlotte's airport code, CLT, and a childhood fight club named SALT—first caught viral attention with his 2019 single, "Tuff." With the song soundtracking playful Tik Tok videos and charting high on Spotify Viral Charts, Shazam Top 200 and Rolling Stone Charts, the North Carolina native is quietly emerging from the internet underground to solid hip-hop spotlight.
---
Links:
instagram | twitter | facebook | soundcloud | spotify
"For The Week": https://smarturl.it/fortheweek / https://www.youtube.com/watch?v=wD7EXSP5fZ0
"Feelin Hot": https://www.youtube.com/watch?v=ovwLk84iciU
"Rent Free": https://smarturl.it/jaahsltrentfree / https://youtu.be/W25nzl828ZM
"Toxic": https://smarturl.it/toxicjaahslt
"In My Bag" (Remix) ft. Erica Banks: http://smarturl.it/InMyBagRemix
"In My Bag" (Remix) (Prod. by BeatKing): https://youtu.be/bBg08m1rao0
"2021 Banger": https://youtu.be/UidB7ogmTAc
"Right Now" ft. Young Nudy: http://smarturl.it/RightNowJaahSLT
9-25-20: http://smarturl.it/9-25-20-JaahSLT
"Chevy": https://www.youtube.com/watch?v=8x6_d6_0vuM
"Grimey" ft. Sleep Walkin SLT: https://www.youtube.com/watch?v=FzuCRCJeTYU / http://smarturl.it/GrimeyJaahSLT
"Out Of My Body": https://www.youtube.com/watch?v=WXuShbeBPJ8
"Real Sh*t": http://smarturl.it/RealShitJaahSLT
"Y2K" ft. Eman SLT: https://youtu.be/jRfqRabXkWU
"Same Me": https://youtu.be/1-VcX88HlmU / http://smarturl.it/SameMeJaahSLT
"Dottin Up": http://smarturl.it/DottinUp / https://youtu.be/V9Mc2O6fQdA
"Tuff": http://smarturl.it/JaahSLTTuff
2-7-2020: https://open.spotify.com/album/2gngi54ZR6FSwOpfM66NzR