4.28.2023
J. Stalin Announces Prenuptial Agreement 2 (Deluxe), and Shares Video for "Grind For It" ft. 4rAx & Acito
The West Oakland Native Prepares His Latest Batch of Glistening Mob Music, Coming May 5th via Livewire Records/EMPIRE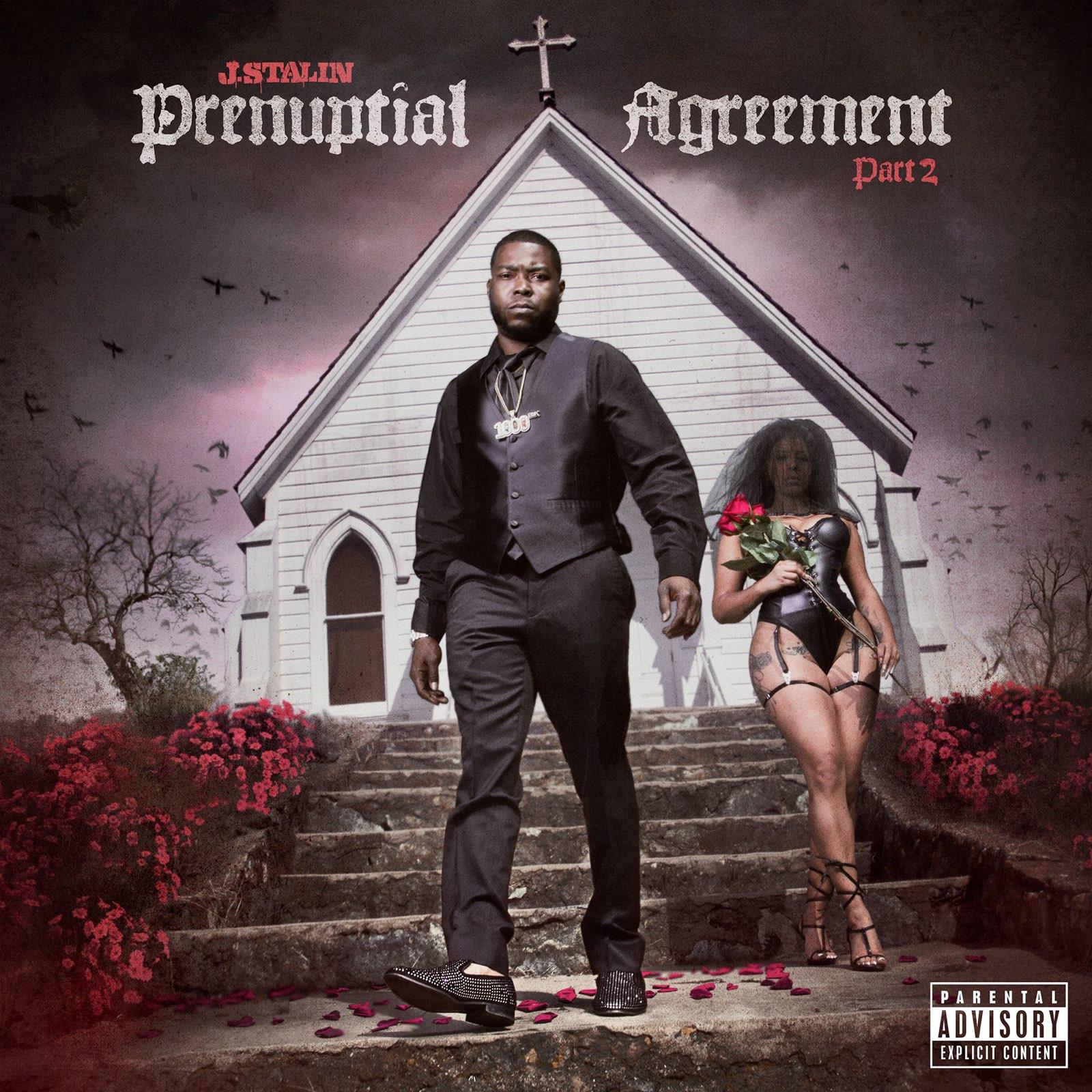 Critical Praise:
"Vibrant and exploding with personality, J. Stalin is a knowing, mischievous wise-ass whose charisma hangs between unapologetic cockiness and the ability to cut through rap's fantasy-addled drug fetishism and provide sobering reality." – Pitchfork
"One of Oakland's illest MCs" – XXL
"As the owner of Livewire Records, West Oakland rapper J Stalin provides a place for the growth of incredibly creative, meat-and-potatoes Bay Area hip-hop. The label hosts gritty rubbery street music that navigates crack dealing devastation and grounded partying tracks with equal aplomb, with artists that range from Stalin himself to MCs like Shady Nate and Philthy Rich among others." – SPIN
"This is what Stalin does: he takes things–sounds, human beings, grocery stores–and warps them into something extraterrestrial. It's eerie, but you're dancing anyway." – Passion of the Weiss
The Video:
J. Stalin turned the Bay Area hip-hop scene on its head when he released the Prenuptial Agreement album, shifting the region's sound away from party-positive hyphy towards gritty, realistic mob music. The West Oakland rapper kept that same energy earlier this year when he released Prenuptial Agreement 2…and he's not done. Today, Stalin announces the upcoming Prenuptial Agreement 2 (Deluxe), promising even more mob music anthems for low-riding, hustling, and everyday life on the streets of The Town. Prenuptial Agreement 2 (Deluxe) arrives on May 5th via Livewire Records/EMPIRE.
Along with the announcement of the Deluxe, Stalin shares the video for "Grind For It," a highlight from the original tracklist. Produced by legendary Oakland production team The Mekanix, "Grind For It" finds Stalin reflecting on his rise, making it very clear that nothing was handed to him on a silver platter: "Always knew that I would sell dope like my brother/Hustle like my mother, gangsta like my daddy/I used to think my momma wish she never had me/I'm into flippin' bricks, I ain't doin' the laffy taffy," spits Stalin. The song features guest spots from fellow NorCal rappers: Stockton's Acito and The Mekanix's own 4rAx, who provides the hook. In the video, the three rappers kick back on a sound stage and deliver their rhymes in style.
The sequel to the 2010 breakout project that made him a regional star, Prenuptial Agreement 2 is a showcase for Stalin's raspy vocals, brutally honest lyrics, and peerless ability to navigate mob instrumentals. Like the Pitchfork-acclaimed original, which brought guest spots from the likes of E-40 and The Jacka, Prenuptial Agreement brings an eclectic cast of characters, from fellow Oaklanders like Philthy Rich, 22nd Jim, and Jane Handcock standing up for the 357, and street heroes from other cities, like Florida's Jackboy and Stockton's EBK Young Joc, who sound right at home.
J. Stalin is celebrating the success of Prenuptial Agreement 2 and the release of the Deluxe with the Livewire Reunion Tour, hitting cities across the West Coast. The tour reunites the original Livewire Records crew, including Bay Area royalty Philthy Rich and Lil Blood. The Livewire Reunion Tour hits Club Insomnia in Oakland on May 19th and May 20th.
Loyal to the grind and his family, J. Stalin is building a legacy for himself and the Oakland scene he hails from. With Prenuptial Agreement 2, the proudly independent artist cements his rightful place in Bay Area history. Stay tuned for the Deluxe, dropping next week.
Watch "Grind For It" (ft. 4rAx of The Mekanix & Acito): https://youtu.be/iE6jsB2EX3c
Pre-order Prenuptial Agreement 2 (Deluxe): https://music.empi.re/agreement2deluxe
Stream Prenuptial Agreement 2:  https://music.empi.re/prenuptialagreement2
Buy tickets HERE for the Livewire Reunion Tour, featuring J Stalin, Philthy Rich, and Lil Blood
Please contact Michelle or Annjie for more info.
Links:
official site | twitter | facebook | instagram

"Grind For It" (ft. 4rAx of The Mekanix & Acito): https://youtu.be/iE6jsB2EX3c
Pre-order Prenuptial Agreement 2 (Deluxe): https://music.empi.re/agreement2deluxe
"Don't Front Pt. 2": https://www.youtube.com/watch?v=EW9KgRq4EAI
"Issues": https://youtu.be/bmvLCncPyBA
"Count On 1 Hand" ft. Jane Handcock: https://youtu.be/PdsSyu4eJEA
"The Boss": https://youtu.be/moUSCyhYQlk
"World On My Shoulders": https://youtu.be/ZBasX_uefh4
"Basic" ft. Lyjah: https://youtu.be/fYc_4Ztm29Y
"Backwoods" ft. Kevin Allen: https://www.youtube.com/watch?v=mgsBNAnyNRo
"Who U Talkin 2" ft. June: https://www.youtube.com/watch?v=vAJeq4BPiQE
"To Do List" ft. June Poole: https://youtu.be/1igzgSeXLsA
Prenuptial Agreement 2: https://music.empi.re/prenuptialagreement2