EP: Antdog Da Beast – Tunnel Vision

After Sharing the Stage With YG, Rae Sremmurd, Too $hort, and More, the Santa Cruz Emcee Shares Hard-Hitting EP, Debuted by GoodMusicAllDay
09.30.2015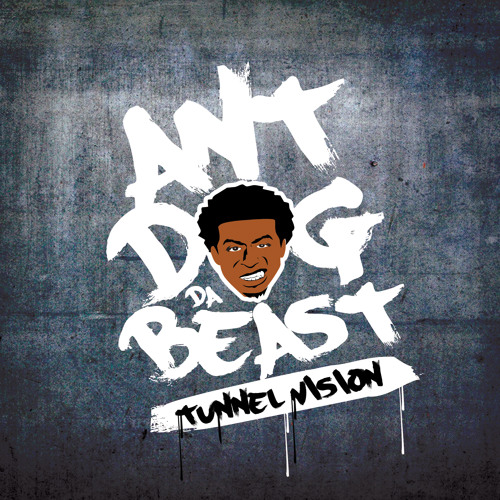 The EP:
21-year-old Santa Cruz rapper Antdog Da Beast has been bubbling in the Golden State scene rapping at 13 and hitting the Catalyst Club stage at 16 as an opener for The Pack and Dev. Additionally, he's shared stages with YG, Rae Sremmurd, Too Short, Roach Gigz, Problem, Mistah Fab, the Hieroglyphics, Andre Nickatina, Mac Mall, and more. Today, he's sharing his coming-of-age release, Tunnel Vision, via GoodMusicAllDay. "Antdog establishes his own identity with his flow," GMAD stated. "The project will definitely get played heavy during weekend pre-games."
"This EP gives you true glimpse of me, which includes versatile and fresh songs that are all relatable," Antdog explains. "I am focused and not letting anything get in the way of my vision." The 6-song project captures Antdog's amped up, nasally delivery and young, party-ready rhymes atop crunchy, bass-booming slaps – this may be most evident on tracks "Antdog Da Beast" and "For A Real 1." Alternatively, the EP closes with a pair of more personal tracks in "Distractions" and "All I'm Askin," where Antdog reflects on his come up and determination as he aspires to break new ground with his music.
The Santa Cruz emcee's biggest hit to date is "Brackin'," a collaboration with Iamsu! and P-Lo that was included on Antdog's first mixtape, WAVY (Wild And Versatile Youngin'). "Santa Cruz is known for its laid back vibe and its young party scene," Antdog told GoodMusicAllDay. "You will find surfers, skaters, college students, tourists and artists in this crazy yet cool city. Santa Cruz's hip-hop scene is more underground, that is why it is vital for an artist like myself to emerge and produce that young Cali sound."
Listen to Tunnel Vision: https://soundcloud.com/antdogdabeast/sets/tunnel-vision-ep
Check out the GoodMusicAllDay premiere: http://goodmusicallday.com/blog/2015/9/29/antog-da-beast-tunnel-vision-ep-release
Purchase the EP on iTunes: https://itunes.apple.com/album/tunnel-vision-ep/id1030573042
Please contact Michelle or Rory if interested in talking with Antdog Da Beast.
---
Links:
official site | twitter | facebook | instagram | soundcloud
Tunnel Vision: https://soundcloud.com/antdogdabeast/sets/tunnel-vision-ep
Ineffable Music Group: http://www.audibletreats.com/ineffable-music-group