5.18.2022
Video: Icewear Vezzo – "Back On Road"
The Detroit Heavy-Hitter and Quality Control Signee Prepares For His Next Project With a Sinister Street Slapper

Critical Praise:
"His latest project basks in the idea that an album this regionally specific can still have nationwide appeal." – Pitchfork
"The King of contemporary Detroit rap" – HYPEBEAST
"As a Detroit hip-hop veteran, Icewear Vezzo has earned his position in the city's hierarchy. With his first mixtape, The Clarity, dropping in 2013, and turning into a series, along with his presence in Detroit, the groundwork he's put in over time is respected." – XXL
"I don't think a day will go by moving forward where he isn't one of the main points in every conversation about rap all over the world." – Lyrical Lemonade
The Mixtape:
Telling street stories with gravitas and panache, Icewear Vezzo hustles as a way of life. Flashing his water and resolving to never let the well run dry, the Detroit rhymer shares "Back On Road," his new video single. A bite-sized banger with ominous synths and low-note piano, "Back On Road" finds Vezzo packing a lifetime's worth of wisdom into a single verse, as he compares himself to his heroes like Gucci Mane and Lil Wayne and touts his unparalleled work ethic: "F*ck around, be trappin' 'til I'm 50, b*tch I love the life/I hate p*ssy n****s, don't like rappers, I like mud and ice." In the video, Vezzo posts up in his native 6 Mile with some of his Iced Up Records associates, as he rocks Gallery Dept. and flaunts his fleet of foreign cars.
"Back On Road" is Icewear Vezzo's first solo single of 2023, arriving in the wake of a breakout year for the respected rapper. Last year, Vezzo and his own Iced Up Records entered into a partnership with Quality Control Music, where he was a natural fit with the label's illustrious roster. Vezzo's first release with QC was Paint The City, a Gangsta Grillz mixtape hosted by DJ Drama. Home to the hit single "It's All On U" ft. Kodak Black, as well as guest spots from Future, Jeezy, 2 Chainz, and more, Paint The City was a natural evolution and elevatin from his acclaimed Rich Off Pintsseries of mixtapes. Most recently, Vezzo hopped on the remix to "2 Million Up," the GOLD-certified single by Vezzo's Eastside associate Peezy.
Vezzo's deal with Quality Control continues an exciting period of success for the budding superstar. Consistently racking up more than 4 million streams on his catalog per week, Vezzo's ambitions reach far beyond music, and even beyond the physical realm. The Iced Up Records CEO is a serial entrepreneur, starting his own businesses in fields as diverse as real estate, cannabis, snacks (We Eatin! brand recently dropped Vezzo's own flavor of chips, called Vezzo Hotz), and jewelry maintenance. V
With limitless ambition and the work ethic to achieve his every desire, it's only a matter of time before Icewear Vezzo takes over the game. Stay tuned for Vezzo's next mixtape, Live From The 6, coming very soon via Iced Up Records/Quality Control.
Watch "Back On Road": https://youtu.be/dAfcBZriVkQ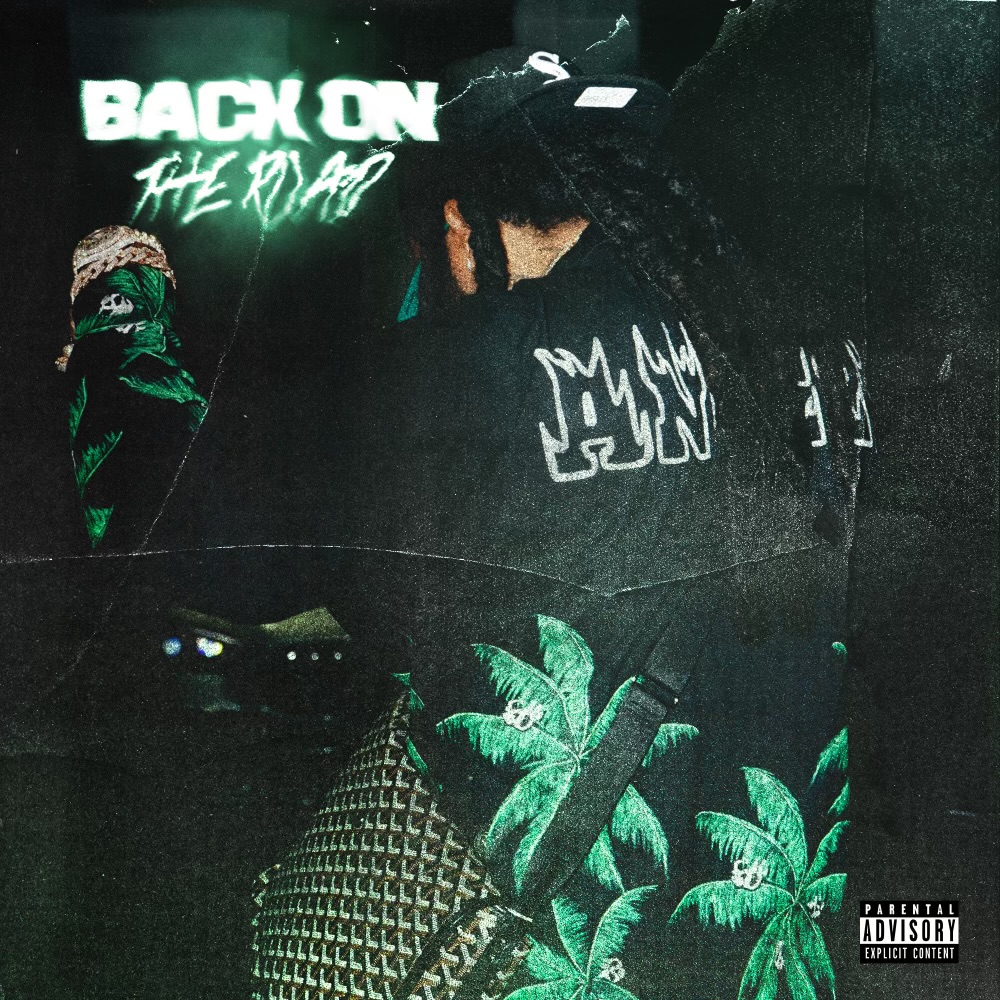 For more info about Icewear Vezzo, please contact Michelle or Annjie
The Background:
Respected from The A to The Bay and everywhere in between, Icewear Vezzo helped build the Detroit rap scene into the flourishing behemoth it is today.  Since releasing his first mixtape The Clarity in 2013, Vezzo built a large and loyal fanbase in The Mitten and beyond, feeding the streets and his 131k YouTube subscribers with high-quality releases and representing for Detroit on tracks by Big Sean, G Herbo, Drakeo The Ruler, DJ Mustard, Zaytoven, and many others. The 31-year-old artist frequently collaborates with other major figures in the Detroit scene, including Peezy and Babyface Ray, who he featured on his street hit –in just the past two years, Vezzo made waves with songs like "Meg Thee Stallion" ft. Babyface Ray, GT & Veeze (7.8 million YouTube views. named one of the Best Songs of 2020 by Passion Of The Weiss), "The Sit-Down" ft. Babyface Ray (6.2 million views), and "Dog Action" ft. Rio Da Yung OG (10 million YouTube views).
In addition to his heavy stature in the rap game, Vezzo makes moves as an entrepreneur in multiple industries. He's the owner of his own label Iced Up Records, recently launched the Iced Up Films, a production company whose first film Price Of Love (starring Vezzo himself) is available for rent on Amazon, and is the CEO of his own clothing company Drank God Clothing. Though he's a self-made man, Vezzo never forgets to give back–his company Iced Up Realty focuses on providing affordable housing in the Detroit community in which he was raised, and he teamed up with his mom to start The Detroit Rappers Organization, which is heavily involved in seasonal giveaways and field trips for Detroit's youth.
Links:
official site | instagram | twitter | youtube | spotify
"Back On Road": https://youtu.be/dAfcBZriVkQ
Paint The City (w/ DJ Drama): https://icewearvezzo.lnk.to/paintthecity
"One Time" (w/ DJ Drama) ft. Jeezy: https://www.youtube.com/watch?v=v5bc1JW3yYI
"God Bless The 6" (w/ DJ Drama) ft. Babyface Ray: https://www.youtube.com/watch?v=9Bdn8pNatpw
"It's All On U" ft. Kodak Black: https://www.youtube.com/watch?v=mqqkq_PCxCI / https://icewearvezzo.lnk.to/itsallonyou
"Whatever" ft. Key Glock: https://www.youtube.com/watch?v=EIKOQjjcl_c
Rich Off Pints 3: https://foundation-media.ffm.to/rop3