3.11.2020
Video: Fredo Bang – "Waitin' 4"
Fiercely Representing His Baton Rouge Neighborhood, the 23-Year-Old Def Jam Signee Takes On All Comers in the Latest Video from the Upcoming Most Hated Project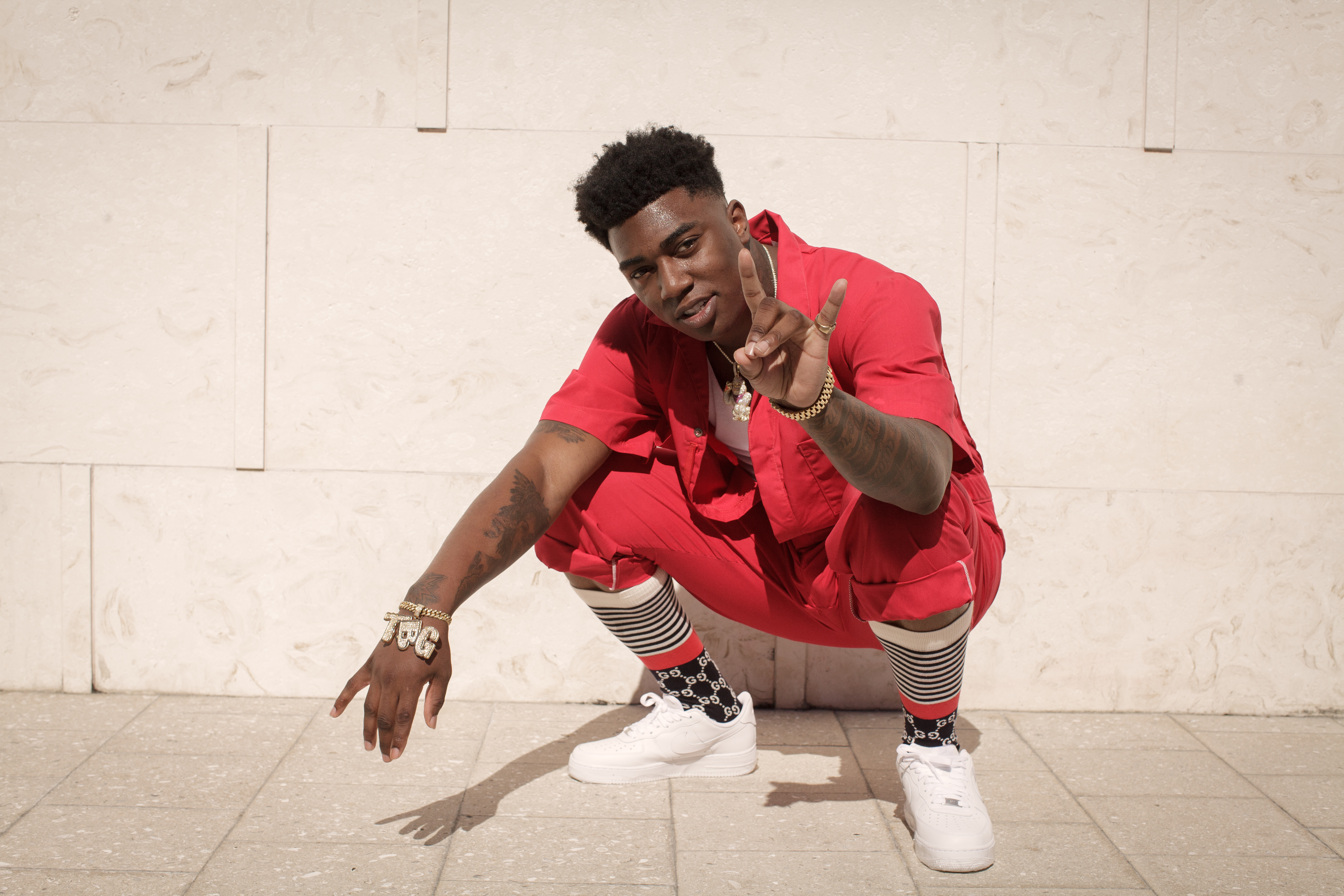 Critical Praise:
""With the 2015 arrest that threatened to derail his rising career now decidedly in the rearview, Fredo is back with a newfound sense of purpose: more viral, more hardworking, and more determined to advance than ever before." – The FADER
"New Gen Winter 2019–His city's favored up-and-comer and its most versatile rising act. Songs like 'No Mo' show his penchant for soul-searching narratives and music-as-medicine melodies; the success of 'Oouuh' proves he has a one-of-a-kind ability to reach all sides of the hip-hop and R&B spectrum." – HYPEBEAST
"Known for his tales of life in the streets, the rapper behind records like "Story to Tell" and "Oouuh" shows just how it goes down in his hometown" – XXL
The Video:
Fredo Bang specializes in tough-talking street anthems, delivered with a gruff and deeply musical flow. Daring all haters and steppers to meet him face-to-face, Fredo shares "Waitin' 4," a new music video. Bodying a heavy-hitting beat from Hardbody B-Eazy and DJ Chose, Fredo shares some cold-hearted words for the opps: "Shooters gonna slide, gonna ride, when I say so/He say he got steppers, I ain't hidin', what they waitin' for?" In the video, Fredo posts up on the block with a crew of Baton Rouge's hardest, looking proudly inconspicuous in his RAW jumpsuit and with his chain honoring his late friend Da Real Gee Money. The latest release from the upcoming Most Hated project,  "Waitin' 4" follows "Yo Slime," another tuneful trap anthem, which racked up over 2 million views on YouTube.
"Waitin' 4" arrives just before Fredo joins Moneybagg Yo as the highest-billed supporting act on the "Time Served Tour." After Fredo joins the tour on March 19th in Oklahoma City, the nationwide tour spans 26 dates, stopping in New York on April 6th, Atlanta on April 7th, and Los Angeles on April 15th, before closing out in Memphis on May 3rd. Tickets are available for purchase here.
In 2019, Fredo Bang made major waves in the South and beyond, releasing two mixtapes, dropping hot video after hot video and collaborating with some of the genre's biggest names. In May, Fredo dropped Big Ape, which featured Fredo's breakout hit "Oouuh," as well as "Gangsta Talk," a tag-team trapper with NLE Choppa, and "Story To Tell" (Remix), featuring tour mate Moneybagg Yo. Shortly after entering a partnership with Def Jam Recordings, Fredo shared the Pain Made Me Numb mixtape, which hosts singles like "Cap A Lot" and "Slidin."
Watch "Waitin' 4": https://youtu.be/tej_6X3kZOw
Buy tix to Fredo Bang shows: http://bit.ly/TimeServedTour
For inquiries, please contact:
Michelle McDevitt, Audible Treats – michelle@audibletreats.com
Kierra Felton, Audible Treats – kierraf@audibletreats.com
Genesis Garcia, Def Jam Recordings – Genesis.Garcia@umusic.com
The Background:
With a deep drawl and a natural affinity for melody, Fredo Bang is the next rhymer to rise out the Bayou. The Baton Rouge native has the ear of everyone in the South, from YNW Melly to Moneybagg Yo to Kevin Gates. Last year, the 23-year-old rapper dropped two quality projects in 2019, Big Ape and Pain Made Me Numb, and hit big with regional hits like "Ooouh" (Remix) ft. Kevin Gates, "Story To Tell," and "Gangsta Talk" (ft. NLE Choppa). Stay tuned for much more from the 23-year-old rapper, who recently entered into a partnership with Def Jam Recordings, as 2020 moves on.
Click HERE to read Fredo Bang's full bio.
---
Links:
official site | youtube | instagram | twitter | soundcloud | spotify | merch
"Waitin' 4": https://youtu.be/tej_6X3kZOw
"Yo Slime": https://youtu.be/uAIkvVUa2XU / https://fredobang.lnk.to/YoSlime
"Vest Up": https://fredobang.lnk.to/VestUp
"Slidin'": https://www.youtube.com/watch?v=zA7QYFWRQFc
"Cap A Lot": https://www.youtube.com/watch?v=n9Si74mbxFI
Buy tix to Fredo Bang shows: http://bit.ly/TimeServedTour
"Story To Tell" (Remix) ft. Moneybagg Yo: https://youtu.be/mK_R1-nM8DE
Big Ape: https://RED.lnk.to/bigape
"Gangsta Talk" ft. NLE Choppa: https://www.youtube.com/watch?v=TdrpA05gPsk// https://open.spotify.com/album/3OQ9nmRq5I6K6JkrfM4T5X?si=WxMsU8tCTmWTKKWkSc5zyw
"Oouuh" ft. Kevin Gates: https://www.youtube.com/watch?v=tSbQQlFEC6g
2 Face Bang: https://open.spotify.com/album/1cyiNJvPRM2DW5FnURb1cO?si=4U8rjD_jTXG3lNvFFIPYjA