7.8.2020
Video: Freddie Dredd – "GTG"
With Over 35 Million Streams on Spotify and 100,000 Streams Per Day, the Bite-Sized Horrorcore Banger is One of the Ontario Native's Biggest Hits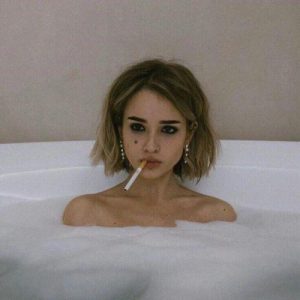 Critical Praise:
"Hip-Hop Is Under Construction, and Freddie Dredd Is Rebuilding It" – Ones To Watch
"As we delve deeper into this interesting phenomenon, it will become apparent that Freddie Dredd is truly one of a kind; there is something spectacular about this rapper-producer extraordinaire. In a musical climate where originality is on the decline, where 'everybody wants to be somebody else,' Freddie exists as a standalone exception. Freddie Dredd is everything contemporary artists, underground and mainstream alike, ought to be. He is an exemplary creative mind, and there is a lot to learn from him." – The Kollection
The Video:
With his pitched-shifted vocals and gleefully shocking lyricism, Freddie Dredd emerges from the areas of the internet that most fear to tread. Reveling in the morbid mayhem of his own creation, Freddie shares the long-awaited video for "GTG," one of his biggest hits to date, produced by Ryan C. Originally released in 2018 and inspired by the bass-heavy horrorcore of early Three 6 Mafia, "GTG" is a gruesome 95-second banger, in which Freddie describes in vivid detail how he'd brutally deal with anyone who gives him the slightest offense: "Tell you when it's gonna hurt/Ima break your heart/Freddie gonna make you f*cking split apart."
Directed by Lazy Eye Productions and premiered by The Noise, the video artfully leans into the song's morbidity, positing the Ontario native as the heir apparent to serial killer antiheroes like Dexter or Hannibal Lecter. Wielding a hammer and dressing head-to-toe in easy-to-clean plastic, Freddie nonchalantly eats his cereal (pouring his milk from a carton with his victim's picture on it) as the police investigate his unspeakable crimes.
"[Producer] Ryan C made me do it," says Freddie to The Noise.
"GTG" is one of the most popular songs in Freddie's prolific catalog, still racking up over 100k streams per day nearly two years after its release. With over 35 million streams on Spotify alone, "GTG" is catnip for Freddie's legion of fans, who flock to him for boundary-pushing lyrics, pitch-black, tempo-shifting production, lo-fi visual aesthetic, and internet-savvy sense of humor. The new video arrives amidst a stream of fiery new songs from Freddie, including "DARKO," "Necklace," and "TOOL," which received a karaoke-style lyric video last week.
A member of the Doomshop/Sixtet collective of underground artists, Freddie found his greatest success in 2019, fueled by his popularity on TikTok, whose users were drawn to his vibey combination of ethereal samples and hard-hitting low-end. His single "Cha Cha" struck gold, racking up over 40 million total streams across platforms. Freddie trended on TikTok yet again earlier this year with his bossa nova-sampling single "Opaul," inspiring over 2.7 million video creations and earning 31 million streams on Spotify alone. As the real world continues to increasingly resemble Freddie's nightmarish fantasies, look for the 22-year-old artist to make an even bigger impact in the year's second half.
Watch "GTG": https://FreddieDredd.lnk.to/GTG/youtube
Buy/Stream "GTG": https://FreddieDredd.lnk.to/GTG
Please contact Michelle or Kerry for more info.
The Background:
Freddie Dredd (born September 19, 1997) is a Canadian rapper and producer based in Oshawa, Ontario. He is originally from Durham, Ontario. Best known for blending gritty, lo-fi sounds, vintage samples, and intense—often dark—lyrics. Freddie's unique style started gaining traction in early 2019 after several of his songs became viral hits on the short-form mobile video app, TikTok. In addition to his solo work, Freddie frequently collaborates with other underground hip-hop artists, such as Baker, RAMIREZ, and Slim Guerilla. He is also an active member of DoomshopRecords and SIXSET.
---
Links:
instagram | twitter | soundcloud | spotify
"GTG": https://freddiedredd.lnk.to/GTG/youtube
"DARKO": https://FreddieDredd.lnk.to/Darko
"Tool": https://FreddieDredd.lnk.to/NecklaceToolPR
"Necklace": https://FreddieDredd.lnk.to/NecklaceToolPR
"Opaul":  https://open.spotify.com/track/2slLXFcITuhf0oSp2wVJLv?si=xYf6VugyQwiXAZg5bjITcw
"Cha Cha": https://open.spotify.com/track/1vvBUZseJ7fwYPX1NedOLd?si=Zo5thp6NSBK-PfJZqH9Zsg