5.19.2023
FMB DZ Announces P Rock Baby Project, With BabyTron, Sada Baby & More, Coming May 26th via Fast Money Boyz/EMPIRE
The Detroit Native Makes The Most of The Time He Has in "Wasting Time" Video
Named After His Home Neighborhood, Plymouth Road, P Rock Baby Details How the Fast Money Boyz Rapper Rose From Nothing to Become One of the Finest in His City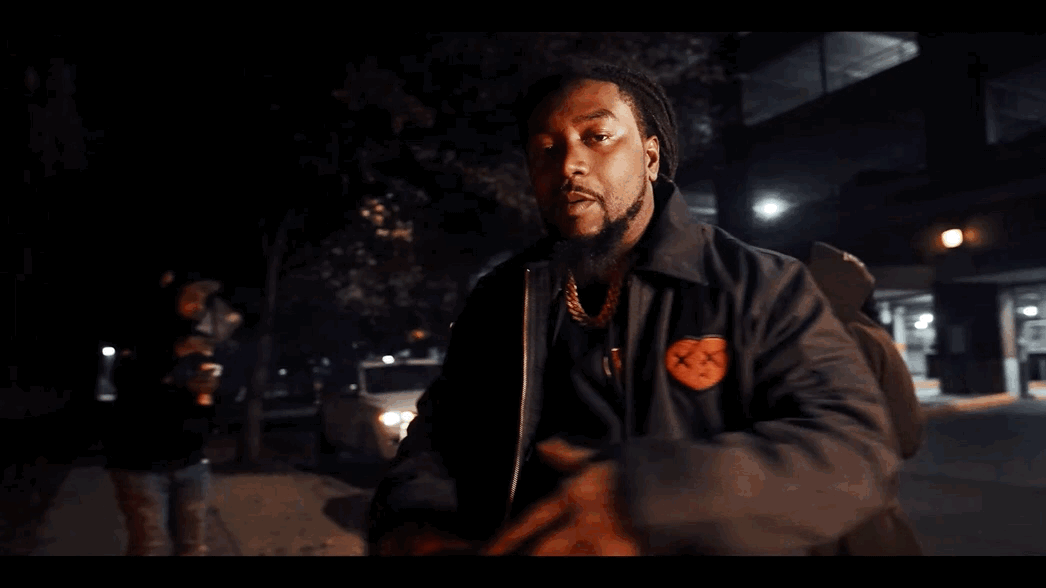 Critical Praise:
"Detroit is arguably the hottest rap region in the U.S. right now, and FMB DZ is one of the foremost street rappers in the city at the moment." – XXL
"Among the most talented [in Detroit], combining clever wordplay, and a natural ear for beats, with sobering storytelling" – The FADER
"Detroit is on the cusp of dominating the national hip-hop landscape like Atlanta once did, and FMB DZ is one of the city's strongest talents" – HYPEBEAST
The Video:
Rising to the top of his city's scene with sharp wit and gritty wisdom, FMB DZ is Detroit's reigning people's champ. Today, the Fast Money Boyz rapper officially announces P Rock Baby, his next project, which examines how his upbringing molded him into the man he is today. Named after the neighborhood he grew up in–P Rock, short for Plymouth Road–in Detroit, an unassuming neighborhood that helped him develop the quick wits and hard lessons that enabled his hustler mentality. The tape is firmly rooted in Detroit, featuring guest spots from his fellow Michigan rap heavy-hitters like BabyTron, Skilla Baby, Icewear Vezzo, and his longtime collaborator Sada Baby, who appears on buzzing pre-release single "Double Headed Dragon." Home to recent singles "With A Bang" ft. Skilla Baby & The Glockboy, and glistening anthem "Starting 5," P Rock Baby releases on May 26th via Fast Money Boyz/EMPIRE.
Along with the official announcement of P Rock Baby, DZ shares the brand new video for project highlight "Wasting Time." Driven by a propulsive bassline and spritely, stately piano, "Wasting Time" finds DZ delving into his mogul mentality, applying his hard-earned lessons and celebrating his wins. Toe-tagging the beat with fast and slow flows, DZ unfurls pearls of street knowledge and couplets perfect for Instagram flexes: "I'm tryna get some money, you wastin' n****s time/I love fast money, I couldn't do a 9 to 5," asserts the P Rock native. In the video, DZ lays low in his base of operations, plotting his fast money moves and smoking on his favorite strains.
Emerging in the mid-2010s, FMB DZ quickly took his place at the vanguard of the ascendant Detroit scene. He earned national recognition for his The Gift mixtape series, and made an impact with standalone projects like In My Bag and I Ain't Gone Lie. Buoyed by local hits like "Hold Me Down" ft. GT and "DrippleDragons" ft. Sada Baby, DZ earned praise from the likes of XXL, HYPEBEAST, and The FADER, who praised him for combining "clever wordplay, and a natural ear for beats, with sobering storytelling." In 2022, DZ shared his 16-song mixtape Back On Track, which featured guest spots from Louie Ray, Rmc Mike, Skilla Baby, and frequent collaborator Sada Baby.
With P Rock Baby on the way, FMB DZ continues to make waves in Detroit and beyond. Stay tuned for much more from the young OG in the near future.
Pre-order P Rock Baby: https://music.empi.re/prockbaby
Watch "Wasting Time": https://youtu.be/cfAvGD_jHrU
Stream "Wasting Time": https://music.empi.re/wastingtime
P Rock Baby tracklist:
1. The Show
2. Make Em Feel It
3. Double Headed Dragon ft. Sada Baby
4. Lost Without You
5. Rocktroit
6. Starting 5
7. Mo Money Mo Problems ft. LOM Rudy
8. Wasting Time
9. With A Bang ft. Skilla Baby & The Glockboy
10. Level Up ft. BabyTron
11. Try Me ft. Icewear Vezzo
12. Dear Fans
13. Exit 10 ft. P-Rock Sean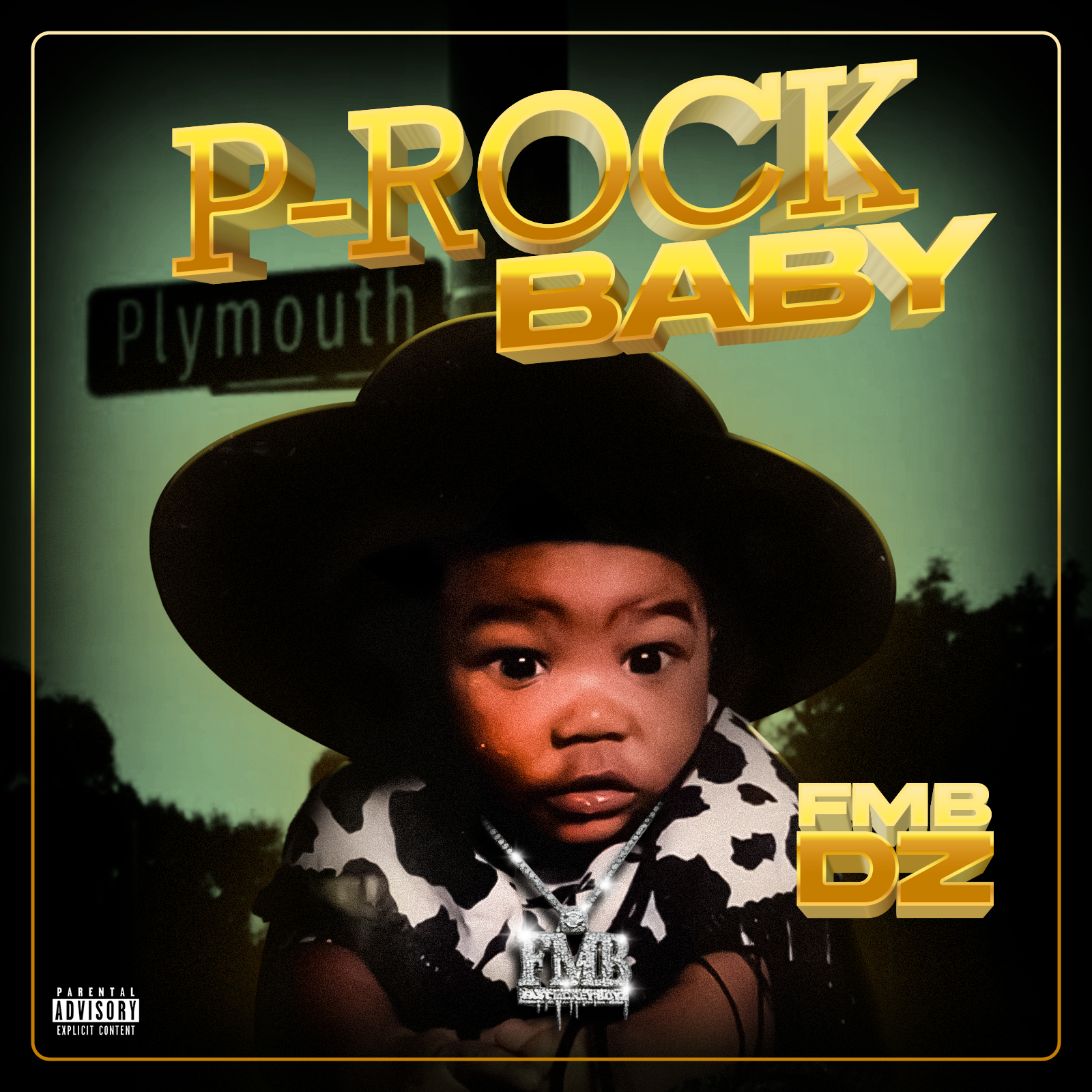 Please contact Michelle or Annjie for more info.
The Background
Detroit is going through its latest Rap renaissance with a host of new talented voices emerging across a unified city. FMB DZ is quickly making a bid as one of Motown's new leaders, with millions of views and listens. With a new EMPIRE-distributed project on the way, the FastMoneyBoyz Ent flagship artist is giving the fans more music to celebrate amidst his booming career.
---
Links:
twitter | instagram | soundcloud | spotify
Bio, music, photos, and more available at www.audibletreats.com/fmb-dz
"Wasting Time": https://youtu.be/cfAvGD_jHrU
Pre-order P Rock Baby:
"With A Bang" ft. Skilla Baby & The Glockboy:
"Starting 5": https://youtu.be/fjPKjUBFsko / https://music.empi.re/starting5
"The Show": https://youtu.be/fjPKjUBFsko