7.22.2022
Respected Rhymer Fat Money Shares "Bag From Hell," His New Single
The Kanye & Dr. Dre Co-Signed Artist Shares "Pt. 2," Which Compiles Three Songs From the Upcoming Money Got Wings Into One Video
Featuring Production From Cardo and Others, Plus a Guest Spot from Bump J, Money Got Wings Drops on August 5th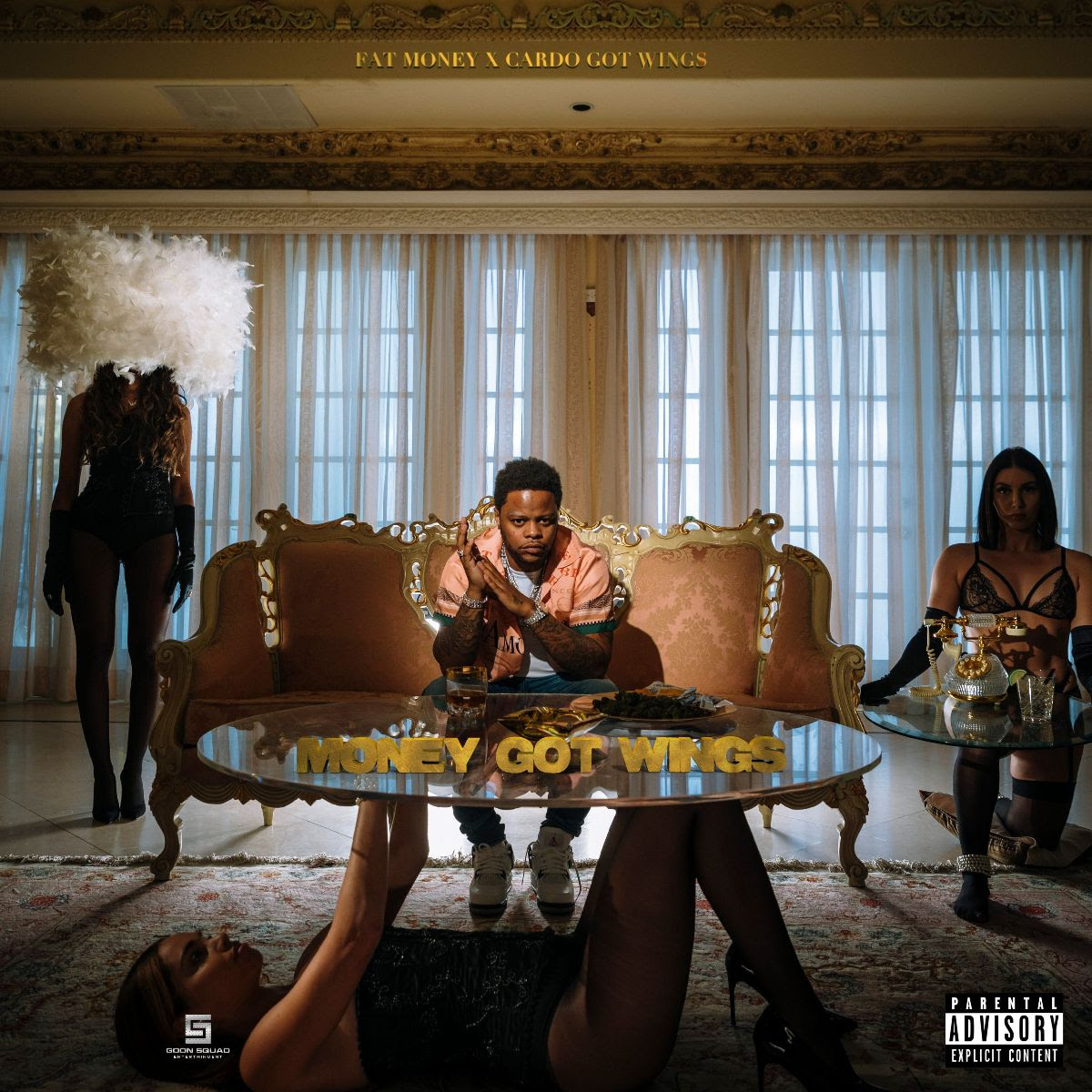 Critical Praise:
"[Fat Money] is a lyrical rapper, but his dense thickets of wordplay are more concerned with depicting scenes and telling stories than drawing attention to their own cleverness." – Pitchfork
"He's been recording for years, weaving subtly artful narratives about life in his far-flung, poverty-stricken city." – Noisey
"Each volume has showcased what makes Money stand out: his vivid narratives of street life, freighted with pathos, delivered in a rush of syllables that cuts through the instrumentals like a souped-up car racing through a mountain tunnel." – Chicago Reader
The Announcement:
With his seasoned skillset and boundless wit, Fat Money can pen endless verses without wasting a word. Today, the Chicago-area wordsmith isn't wasting time either, as he shares his new "Pt. 2" video, which features snippets of three songs from his upcoming full-length debut, Money Got Wings. Along with the video, Fat Money shares his Cardo-produced single, "Bag From Hell," the first of the three songs featured in "Pt. 2." The single finds Fat Money spitting relentlessly over Cardo's striking production as he delivers feverish flexes from start to finish.
"Pt. 2" offers a thrilling preview for the upcoming project, following March's "Pt. 1" which included snippets of the singles, "Introskii" and "400 Degrees." Directed by David Camarena, "Pt. 2" opens with Fat Money cruising through the desert to the tune of "Bag From Hell," before fetching a shovel from his trunk and digging a hole where he then buries a bag of money. As he closes the bag, the screen goes dark until Fat Money reappears in front of a black backdrop and the next snippet starts. He's in his bag and he's coming for necks with each unapologetic bar. Finally, the clip transitions to Fat Money seated comfortably in a mansion surrounded by models as he reminisces on his past over acoustic strings in the video's last and longest snippet: "I was getting As, Bs, and Cs 'til they introduced me to them quarter Ps/Way back when I was smoking reggie weed, Daddy had a shoebox full of quarter keys."
Since receiving cosigns from Kanye West, who he wrote for on Donda 2, Dr. Dre, with whom he recently spent time in the studio, Pusha T, and Antonio Brown, the industry is taking note of Fat Money's ability to go bar-for-bar with the best in the game. On his recent release, Disruptive 2, the artist flexed his lyrical muscles over well-known beats from artists like Future and Tems, following up December's 7-track Disruptive, on which Fat Money took songs from Kodak Black, Chief Keef, and more and made them his own. With a career's worth of momentum behind him, and an album on the way, Fat Money is ready to ascend to his rightful place among rap royalty.
Born and raised in Harvey, Illinois, an exurb 30 mins south of Chicago, Fat Money has built a loyal following since emerging onto the scene in 2011. He earned critical acclaim for his mixtape series Cinco De Money, a dark and dense project that delivered street-level stories about his hometown which he released every May 5th for 6 years straight. Armed with a new name, new management (SALXCO), new label (EMPIRE), and a new album on the way, Fat Money is ready to disrupt old patterns and put the industry on notice—there's no stopping his takeover.
Watch "Pt. 2": https://youtu.be/NWt5oEelKIo
Stream "Bag From Hell": https://music.empi.re/bagfromhell
Pre-Save/Pre-Order Money Got Wings: https://music.empi.re/moneygotwings
Money Got Wings Tracklist:
Introskii
400 Degrees
Aww Man
Bag From Hell
2004
Back InnaRaq
Fed Baby
Old White Man ft. Bump J
Dracula
Accident
Please contact Michelle or Destiny for more info.
Links:
official site | instagram | twitter | facebook | soundcloud | youtube | spotify
"Pt. 2": https://youtu.be/NWt5oEelKIo
"Bag From Hell": https://music.empi.re/bagfromhell
Pre-Order Money Got Wings: https://music.empi.re/moneygotwings
"Part 1": https://youtu.be/0omoCzsi1ao
"400 Degrees": https://music.empi.re/400degrees
"Introskii": https://music.empi.re/introskii
Disruptive: https://soundcloud.com/moneysbmg/sets/disruptive-1