7.2.2020
Audio: DZ (fka Black Zheep DZ) – "PEEP"
The East Baltimore Native Shows Off His Enchanting, Unconventional Flow on the New Song From His Upcoming Gutz & Glory EP
Critical Praise
"The Baltimore rapper is ready to continue his growth." – The FADER
"Black Zheep DZ's deep, choppy delivery is what most distinguishes him from the pack" – Noisey
The Song:
"I'm like if the character Deadpool was a rap style….. my style is having a variety of weapons." – DZ
Finding hidden rhythmic pockets with his malleable flow, Baltimore rapper DZ (fka Black Zheep DZ) is one of his city's freshest stylists. Coming through with a sinister warning shot, DZ shares "Peep," his new video single. Weaving his way through thumping 808s and eerie piano loops, DZ switches between off-kilter triplets and slurred cadences as he gets ready to seize his opportunity to shine: "Peep, though/I ain't comin' at all if I ain't comin' lethal/Put my heart on ice cubes, I'm goin' D-bo/Mind to strong for a weak ho." "Peep" is set to appear on Gutz & Glory, DZ's upcoming EP.
Explains DZ, "The EP title, Gutz & Glory, comes from what I think you need if you're going to be an artist and entertainer. The way I see it is, you gotta have the 'Guts,' or stomach, for this sh*t. I'd say you need a stomach made of steel, because some of the things you witness walking in an artist's shoes can be kinda sickening. But always remember why I do it, which is the 'Glory.' For me, I feel I gotta come out on top. Only the warriors with steel guts do."
Born and raised in East Baltimore, DZ applies his eclectic taste and unconventional sense of rhythm to make uniquely raw rap music. He started taking rapping seriously in high school, as a way to fight against a rigged system. Influenced by golden age hip-hop, dancehall, and R&B, DZ became a fixture in the flourishing, but hermetic Baltimore rap scene. A member of the Basement Rap collective, along with Baltimore underground hero Butch Dawson, the rapper earned critical acclaim from the likes of Noisey and HYPEBEAST and collaborated with the likes of Goldlink and D.R.A.M. With Gutz & Glory, DZ gives the streets and the industry a final warning–he's coming for the number one spot and he can't be stopped.
"Music is my own therapy, it's a part of meditation to me," says DZ. "It was another route to take instead of getting trapped by the system (even though sometimes we have no choice). For me though, music gave me hope, inspiration, and even kept me challenging myself. I love me a challenge."
Buy/Stream "Peep": https://orcd.co/2y3m031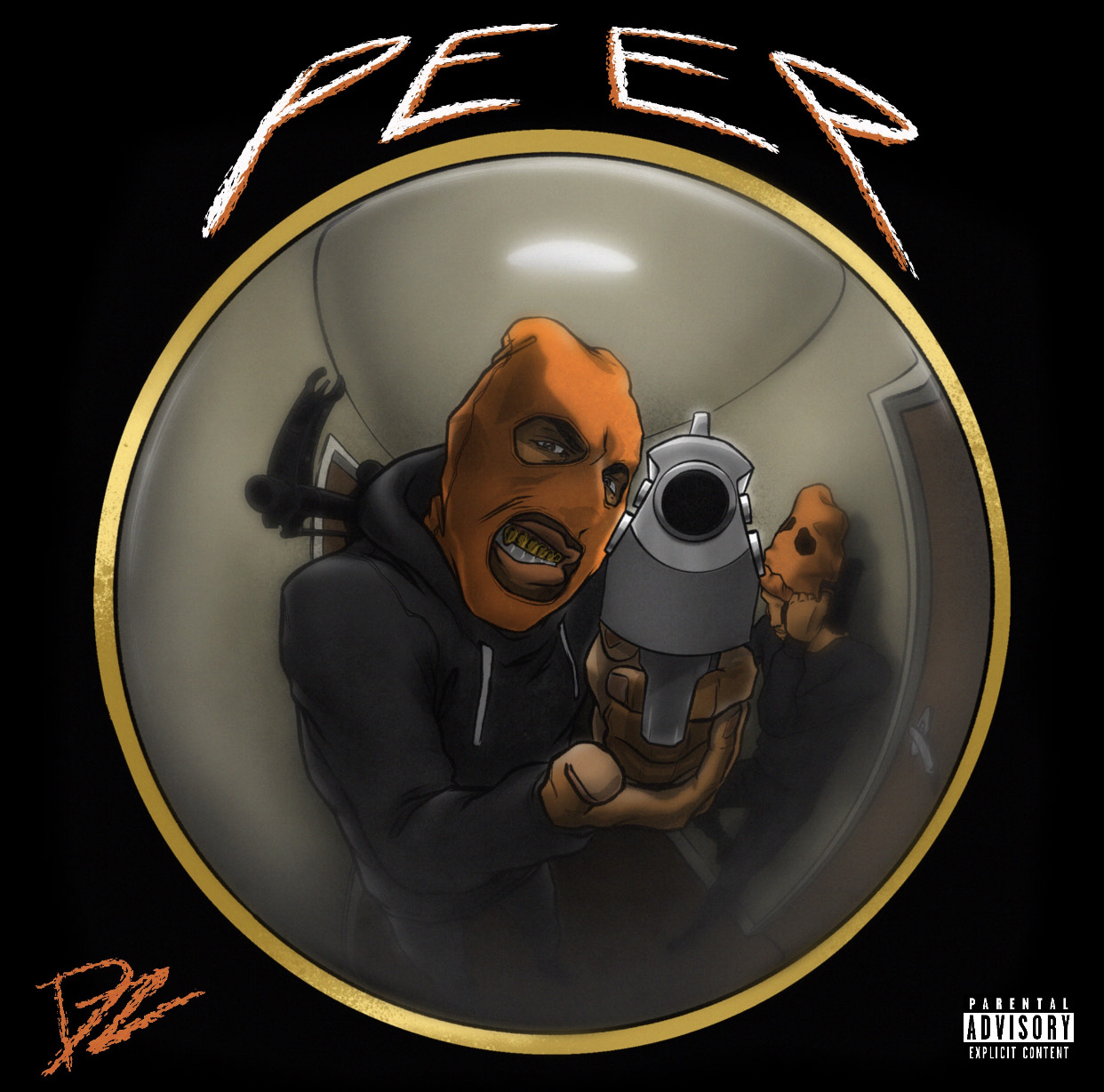 Please contact Michelle or Erin if interested in talking with DZ.
---
Links:
instagram | twitter | spotify | apple

"PEEP": https://orcd.co/2y3m031
"Help Me Says Self": https://youtu.be/2yQN5M2TzfI