8.3.2021
Video: DUSTY LOCANE – "Best Friend" ft. 8ANDITT
Brooklyn's Hottest Rising Emcee Gives a Tour of His Home Borough In His Latest Clip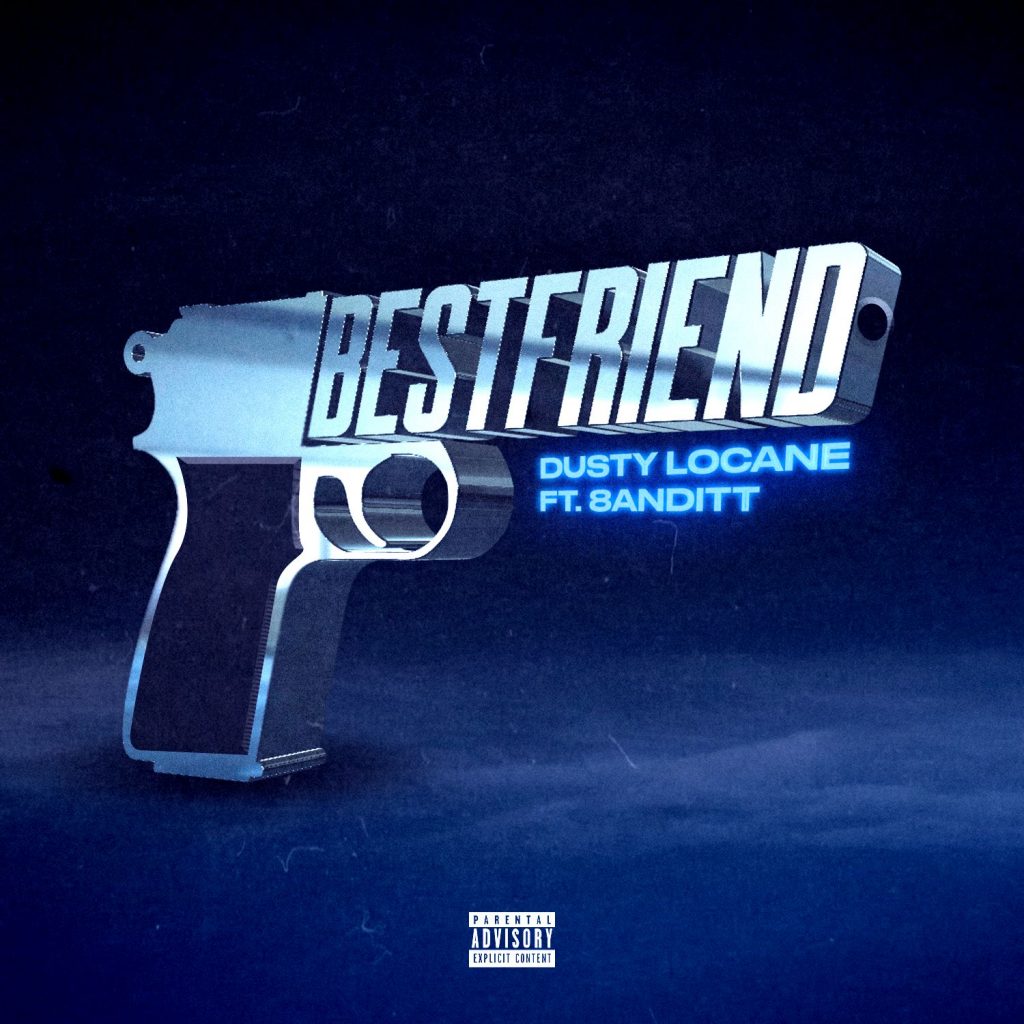 Critical Praise:
"A rumbling voice that could be picked up on a seismograph" – Pitchfork
"He's going to be a force to be reckoned with, and he knows it." – Lyrical Lemonade
"…hard-hitting rhymes that will surely be heard blaring over car stereos in Brooklyn." – HotNewHipHop
The Video:
Complementing his deep-voiced tough talk with strong melodies, DUSTY LOCANE has what it takes to be Brooklyn's next superstar emcee. Shining a spotlight on his home borough, the Canarsie native shares the video for "Best Friend." Produced by HitmanAudio, who previously connected with DUSTY for "ROLLIN N CONTROLLIN PT. 2 (PICTURE ME)," "Best Friend" finds DUSTY trading verses with the honey-voiced 8ANDITT over gently-plucked acoustic guitars. In the video, DUSTY and 8ANDITT gather a crew and offer a tour of Brooklyn's unseen spots, as they host a block party in Canarsie's streets, race ATVs under the Kosciuszko Bridge (which connects Brooklyn and Queens), and show off their collection of luxury cars at a remote warehouse. "Best Friend" is the latest in a line of quality singles dating back to  "ROLLIN N CONTROLLIN," DUSTY's breakout hit, which generated over 100 million combined video and audio streams.
DUSTY LOCANE is climbing rapidly in the NYC rap scene, powered by the success of "ROLLIN N CONTROLLIN" and its follow-up singles. DUSTY's second single, the follow-up hit "Rolando (Caught In The Rain)," proved that the WOO-affiliated rapper's success was no fluke, racking up over 1 million YouTube views and 1 million Spotify streams in its first week and earning praise from Pitchfork. Both "ROLLIN & CONTROLLIN" and "Rolando" peaked in the Top 5 of Rolling Stone's Trending 25 chart, and his third single "INTRO 2 ME, PT. 1" peaked in that chart's top 10. On just his first four singles, 21-year-old rapper racked up over 200 million combined audio and visual on-demand streams. In February, the Canarsie native turned heads  "RUMBLE," which racked up over 13 million streams across platforms since its release, and in the Spring, DUSTY shared  "ROLLIN N CONTROLLIN PT. 2 (PICTURE ME)," featuring a L.A.-set video that found DUSTY paying tribute to Nipsey Hussle.
With more music on the way and the streets of Brooklyn on his back, DUSTY LOCANE is a great bet to reach the upper echelons of rap stardom. Stay tuned for more.
Watch "Best Friend" ft. 8ANDITT: https://www.youtube.com/watch?v=A1ZgFI53hAk
Buy/Stream "Best Friend" ft. 8ANDITT: https://music.empi.re/bestfriend
Watch "ROLLIN N CONTROLLIN Pt. 2 (Picture Me)": https://www.youtube.com/watch?v=FaSSZYz_GrU
Please contact Michelle or Kevin for more info.
Background:
"It was all in front of me; I just had to go get it," DUSTY LOCANE says at the beginning of his viral drill heater, "Rolando (Caught In The Rain)." That's an understatement: less than a year after he started rapping, the gruff-voiced, baby-faced Brooklyn spitter has experienced one of the most meteoric rises in recent rap history. He's only released three songs, and he's already a star: his breakout song "R60LLXN N CONTROLLIN" went viral instantly, and its follow-up "Rolando" garnered 1 million video plays and 1 million streams in its first week. The world is closely watching Dusty, and he's ready to deliver.
Links:
instagram | twitter | youtube | spotify
"Best Friend" ft. 8ANDITT: https://music.empi.re/bestfriend / https://www.youtube.com/watch?v=A1ZgFI53hAk
"ROLLIN N CONTROLLIN Pt. 2 (Picture Me)": https://music.empi.re/rollinnpt2 / https://www.youtube.com/watch?v=FaSSZYz_GrU
"Move Doley" ft. OnPointLikeOP: https://youtu.be/dpzKPNP9U3Y / https://music.empi.re/movedoley
"Rumble": https://music.empi.re/rumble / https://youtu.be/dpzKPNP9U3Y
"Intro 2 Me Pt. 1": https://music.empi.re/intro2me
"Rolando (Caught In The Rain)": https://music.empi.re/rolando
"ROLLIN N CONTROLLIN": https://www.youtube.com/watch?v=ZaNL4YI3wt4