11.9.2020
Video: Drakeo The Ruler – "Fights Don't Matter"
The L.A. Cult Hero Gets Straight Back to Work After His Release From Prison, Preparing to Release New EP We Know The Truth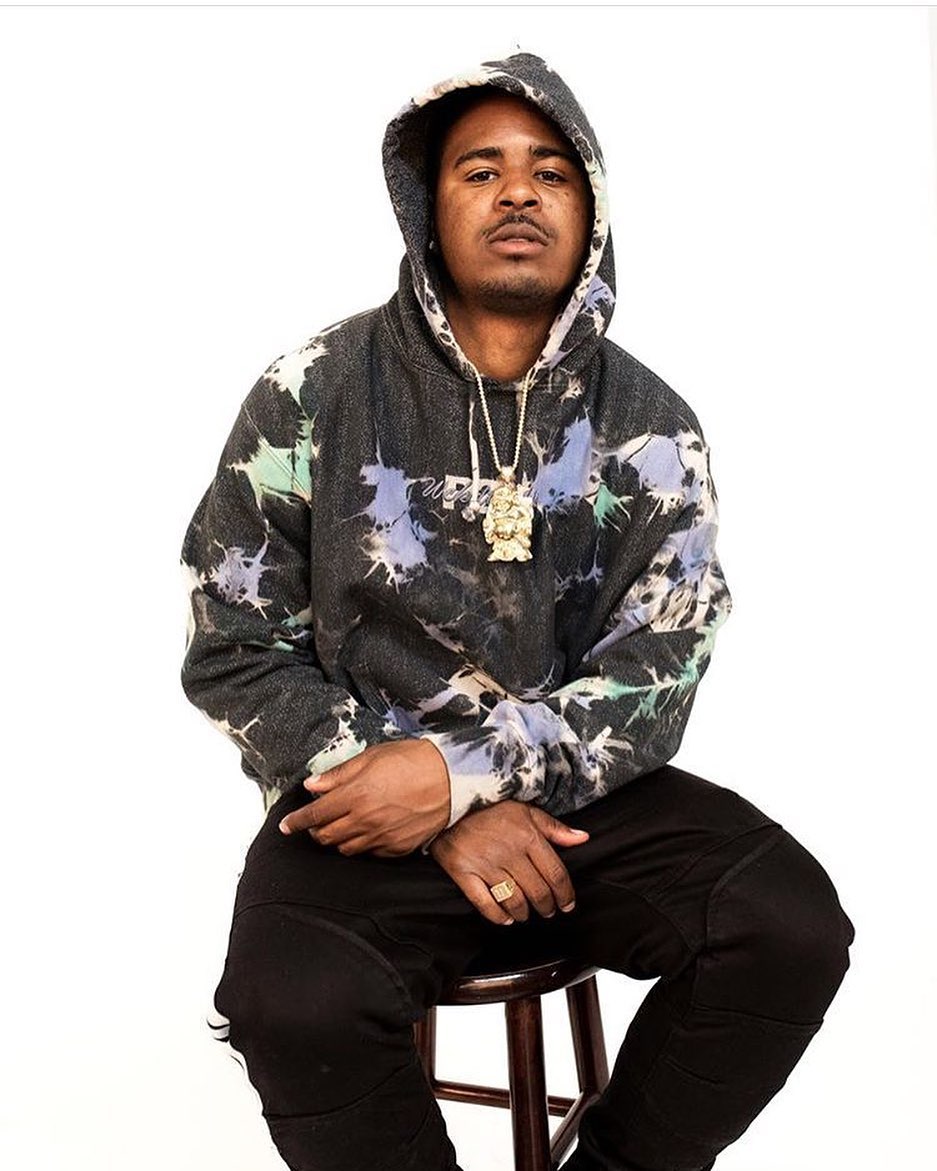 Critical Praise:
"8.5, Best New Music…Recorded in jail over a crackly phone line, Drakeo's mesmerizing album is a remarkable feat: a stark rebuke of the justice system and an unparalleled achievement for a rapper and his producer." – Pitchfork
"The most urgent rap album of 2020? Drakeo the Ruler just phoned it in from jail." – Washington Post
"It's the long, hot summer of 2020 and the hardest album out is by an incarcerated rapper who recorded the whole thing over a prison phone. Meanwhile, protestors flood the streets by the millions with cries to abolish prisons and police as the crooked criminal justice system proves Black lives matter less and less in America. Call it irony. Call it tragedy. For Drakeo the Ruler, it's flat-out reality." – NPR Music
"Character building is an important part of rap that doesn't get talked about enough. Rappers are storytellers and their stories have characters — the strength of their writing and their songs depends on how well they craft these characters. In Drakeo The Ruler's songs, he's the only character that really matters: the Maison Margiela-wearing protaganist, mud-walking into Neiman Marcus and flu-flamming through the streets of Los Angeles." – The FADER
"In the brief span since regaining his freedom, the 24-year-old christened Darrell Caldwell has already recorded and released a 16-song mixtape, Cold Devil, with more than 7.5-million SoundCloud listens, headlined a sold-out show at the Observatory in Orange County and been hailed as the most original West Coast stylist in decades — that is if one can unravel his absurdly singular slanguage, cadences and cosmology." – L.A. Times
"An ascendent star in his native Los Angeles, whose 2017 album Cold Devil is one of the decade's most striking rap records" – Vulture
"Drakeo's music is an exercise in restraint and matter-of-factness. Employing an icy monotone, Drakeo embeds his lyrics with seldom-seen subtext while delivering death threats with an alarming nonchalance and an off-kilter flow." – XXL
The Video:
A master of stylish smack talk and colorful slang, Drakeo The Ruler re-affirmed his status as one of L.A.'s best rappers with an album recorded from prison. Finally able to build his empire and crash his whips without interference from a vindictive legal system, Drakeo shares "Fights Don't Matter," his first new song and video since his release from prison last week. Produced by Thank You Fizzle and Al B Smoove, "Fights Don't Matter" finds Drakeo rhyming in his trademark sneer, offering twisty wordplay ("When I left the coupe, all you saw was banana peels/He aint Dodge sh*t tryna pull off in that Challenger") and promising to end any beef before it starts: "I'm a give 'em 33 shots, cause fights don't matter." The Lil Gucci-directed video finds Drakeo in a celebratory mood, as he counts cash in the streets of L.A. with a crew of his closest friends, including members of the Stinc Team and producer and confidante JoogSzn. "Fights Don't Matter" is the first taste of We Know The Truth, Drakeo's first post-prison EP, coming very soon.
Last week, the 26-year-old rapper was released from prison, ending a years-long legal saga that shines a light on the cruelest aspects of the criminal justice system. Though the rapper was acquitted of his initial charges after a long and grueling trial in Summer 2019, the Los Angeles district attorney's office took advantage of a hung jury to declare a re-trial, effectively imprisoning Drakeo for crimes for which he was already cleared. The artist and his family bore the brunt of a legal vendetta from L.A. D.A. Jackie Lacey, aimed at silencing the voice of an influential figure in the city's rap scene. The rapper suffered through lengthy stints in solitary confinement, unconstitutional gag orders, and saw his rap lyrics and music videos used against him in court. Most recently, Lacey's office sought to silence Drakeo for endorsing her opponent George Gascon, who defeated Lacey in last week's election.
Drakeo earned rapturous critical acclaim for his June 2020 album Thank You For Using GTL, which Drakeo recorded over the prison phone with help from producer JoogSzn. Thumbing his nose at the racist system with an attempt to prove the differences between rap and reality (how could Drakeo do what he's saying in his rhymes if he's in jail?), Drakeo and JoogSzn recorded the album's tracks in 36 hours, spread out over a period of two weeks. The album gets its title from GTL, the exploitative telecom company of choice of the L.A. corrections system, whose automated messages interject throughout the album's 19 tracks. Thank You For Using GTL earned a "Best New Music" designation from Pitchfork, inspired The Washington Post to call it "the most urgent rap album of 2020," and made NPR Music's list of its 25 Favorite Albums of 2020 (So Far).
Stay tuned for We Know The Truth, coming later this week via EMPIRE.
Watch "Fights Don't Matter": https://www.youtube.com/watch?v=NAmPV5pF1YA
For further info, check out Drakeo's recent interviews with The Washington Post and Complex and reporter Jeff Weiss's comprehensive overview of Drakeo's case in The FADER.
Buy/Stream Thank You For Using GTL: https://empire.ffm.to/thankyouforusinggtl
Donate to The Marshall Project, an organization dedicated to exposing and fighting malfeasance in the criminal justice system: https://www.themarshallproject.org/donate
Please contact Michelle or Erin for more info.
---
Links:
instagram | soundcloud  | twitter | youtube | spotify
"Fights Don't Matter": https://www.youtube.com/watch?v=NAmPV5pF1YA
"GTA VI": https://youtu.be/UAHtUIIJdGQ
Thank You For Using GTL: https://empire.ffm.to/thankyouforusinggtl
"Backflip Or Sumn": https://empire.ffm.to/backfliporsumn / https://youtu.be/toAkIGcNKZk
"Betchua" (Freestyle): https://www.youtube.com/watch?v=4BdmxGyS4ds
Free Drakeo: https://open.spotify.com/album/5uY0270CjyUtlCOvWJlvvO?si=OsskAOsaQj6R5RCYHXYoag
"Ion Rap Beef" (Remix) ft. Earl Sweatshirt & 03 Greedo: https://www.youtube.com/watch?v=5WGeofLZAS4
"Out The Slums" (Remix) ft. Danny Brown & 03 Greedo: https://www.youtube.com/watch?v=nZyWah6bA5I
"Flu Flamming" (Remix) ft. Lil Yachty & OhGeesy: https://www.youtube.com/watch?v=9ClUUVkfZEg