9.3.2020
Video: Doley Bernays – "The Lobby" (Prod. by Beat Boy)
The Bronx Native Reminisces About His Rough Past in the Lo-Fi Video for the Beat Boy-Produced Single from His Upcoming The Lobby Tape (Side A) Project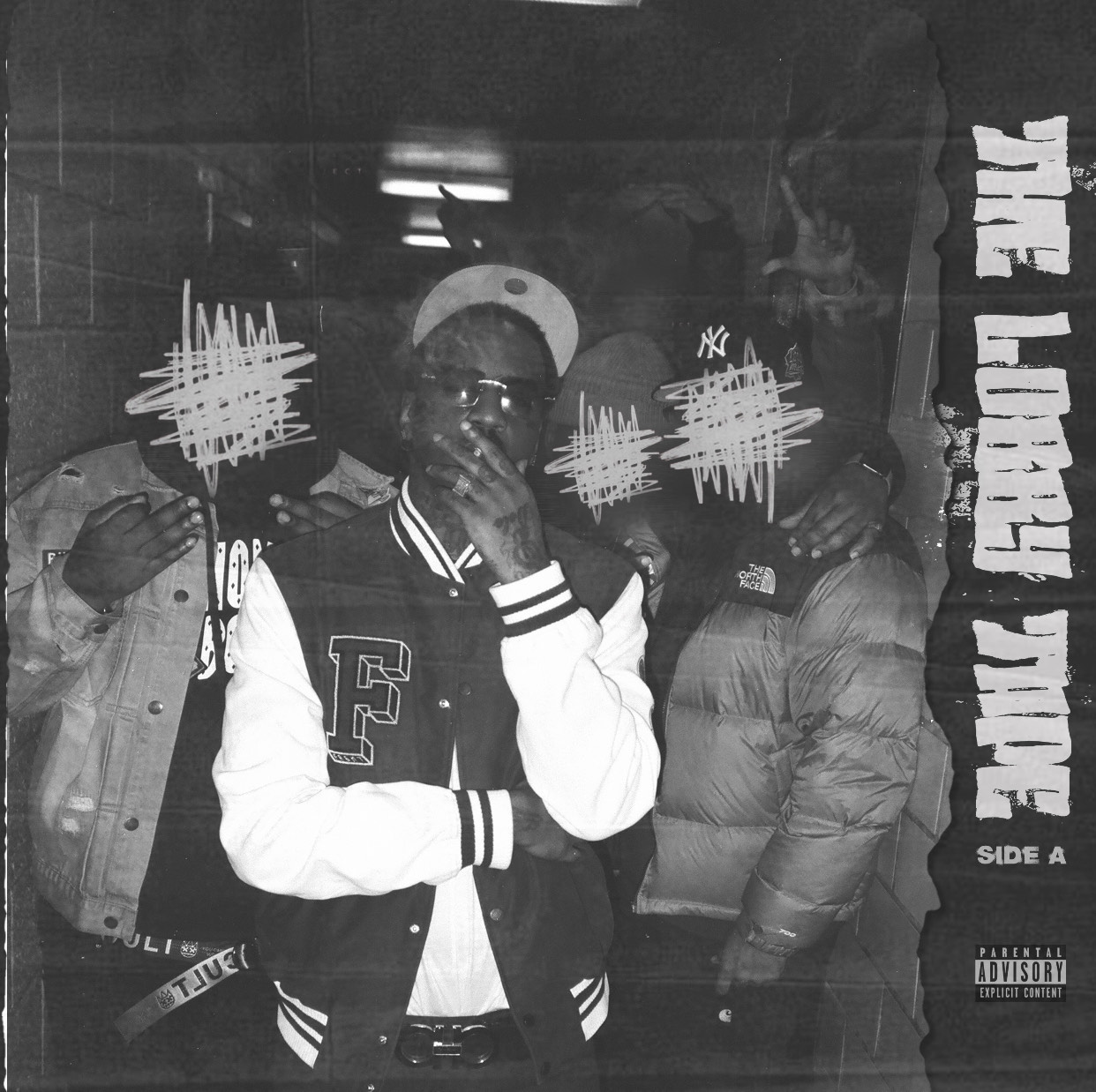 Critical Praise:
"He's technically brilliant as a rapper, and his greatest gifts are ferociousness and tenacity—when he digs into a beat, he leaves claw marks."  – Pitchfork
"With such meaningful and stimulating lyrics each record tells an enticing story about his journey. He consistently reveals more about his character in tactful ways. With each bar he sheds another layer of his personality. While the lyrics open up your mind intuitively. Each song tells a different story. He uses his lyrics to expose his deep thoughts that enhance his creative process." – RESPECT Mag
The Video:
A native New Yorker, Doley Bernays specializes in detail-rich street rap anthems. Reflecting on his hustling past, Doley shares "The Lobby," his new video single. Produced by L.A. sound architect Beat Boy, who has a platinum plaque for co-producing "Nun Major" by Shoreline Mafia, "The Lobby" takes the listener on a tour through the lobby of Doley's old project in the Bronx–a place where all sorts of characters, both friend and foe, would congregate. The song paints a vivid picture of the life that Doley worked so hard to escape: "I can take ya through the lobby where I done dodged narcs/I can take ya through that lobby where brodies bodies droppin'."
Directed by Jeremiah "Picaso" Aubert, "The Lobby" is an artfully lo-fi depiction of Doley's life as a respected street figure, taking the camera through corners of NYC that most won't dare to go. "The Lobby" is the title track from The Lobby Tape (Side A), Doley's next project, out September 15th via UpAndOn1/Sony/The Orchard.
A deeply personal project, The Lobby Tape (Side A) is Doley's lyrical interpretation of realizing he's in arm's reach of creating generational wealth for his family and close friends. Inspired by famously raw street mixtapes like Lil Wayne's Dedication series and Jeezy's Can't Ban The Snowman, The Lobby Tape is a visceral and immediate listen, crafting a cinematic picture of Doley's life in New York, digging deep into his pain and tapping into universal truths that resonate with listeners on both coasts. The tape is produced in full by Beat Boy, and features appearances from Maxo Kream and 03 Greedo, who had a prominent guest role on the UPROXX-praised recent single "A Week Straight."
Praised by Pitchfork for his "ferociousness and tenacity," Doley Bernays is well-respected on both coasts. His music has been featured in TV shows like Ballers and Insecure, and his mournful single "We All Sin Here" has more than 2 million streams on Spotify. The follow-up to two 2020 EPs, Made Me Worse and Hard Raising Black Boys, The Lobby Tape (Side A) is the most notable chapter yet of Doley's story of survival.
Watch "The Lobby" (prod. by Beat Boy): https://youtu.be/tkfhqJrv9pQ
The Lobby Tape (Side A) Tracklist:
1. Lobby
2. On The Spot
3. Sugar Hill
4. Dope Boy in a Benz
5. A Week Straight (ft 03 Greedo)
6. New Ice Cream Man (Percy Miller) (ft. Maxo Kream)
7. Tijuana
8. Crazy World
9. I Just Bought a 30 (Momma's Only Boy)
Please contact Michelle  or Erin for more info.
The Background:
"I feel like a brand new artist," declares Bronx, New York native Doley Bernays. The lyricist who first emerged in the early 2010s as a publicized talent took nearly five years to focus on properly raising his son. "I grew because I was still writing; that's how I vent," he says of the time away. However, since 2018, Doley has reopened the book that he was never able to finish. Comeback single "We All Sin Here" achieved 2 million Spotify streams following its appearance in Netflix's The Afterparty. Since then, Doley has relentlessly released music that addresses fatherhood, losing his beloved brother, and his life and times. 2020's The Lobby Tape marks Doley's biggest project to date, arriving on UpAndOn1/Sony/The Orchard. It intends to show that Doley Bernays is from a place where only the strong survive—something his rap career illustrates.
---
Links:
instagram | twitter | soundcloud | spotify
"The Lobby": https://youtu.be/tkfhqJrv9pQ
"A Week Straight" ft. 03 Greedo: https://orcd.co/j7vvxj1
Hard Raising Black Boys: https://ffm.to/hardraisingblackboys
Made Me Worse EP: https://ffm.to/mademeworse
"We All Sin Here": https://open.spotify.com/album/5gus1VpDJiJRGxORrcsMc5?si=1HnDjA1gRXGw1T1NNy505Q