4.4.2023
With a Loyal Legion of Fans That Includes Kevin Gates, DeeBaby is Preparing to Put the Rap Game on Notice With Junkie Mode, Coming This Friday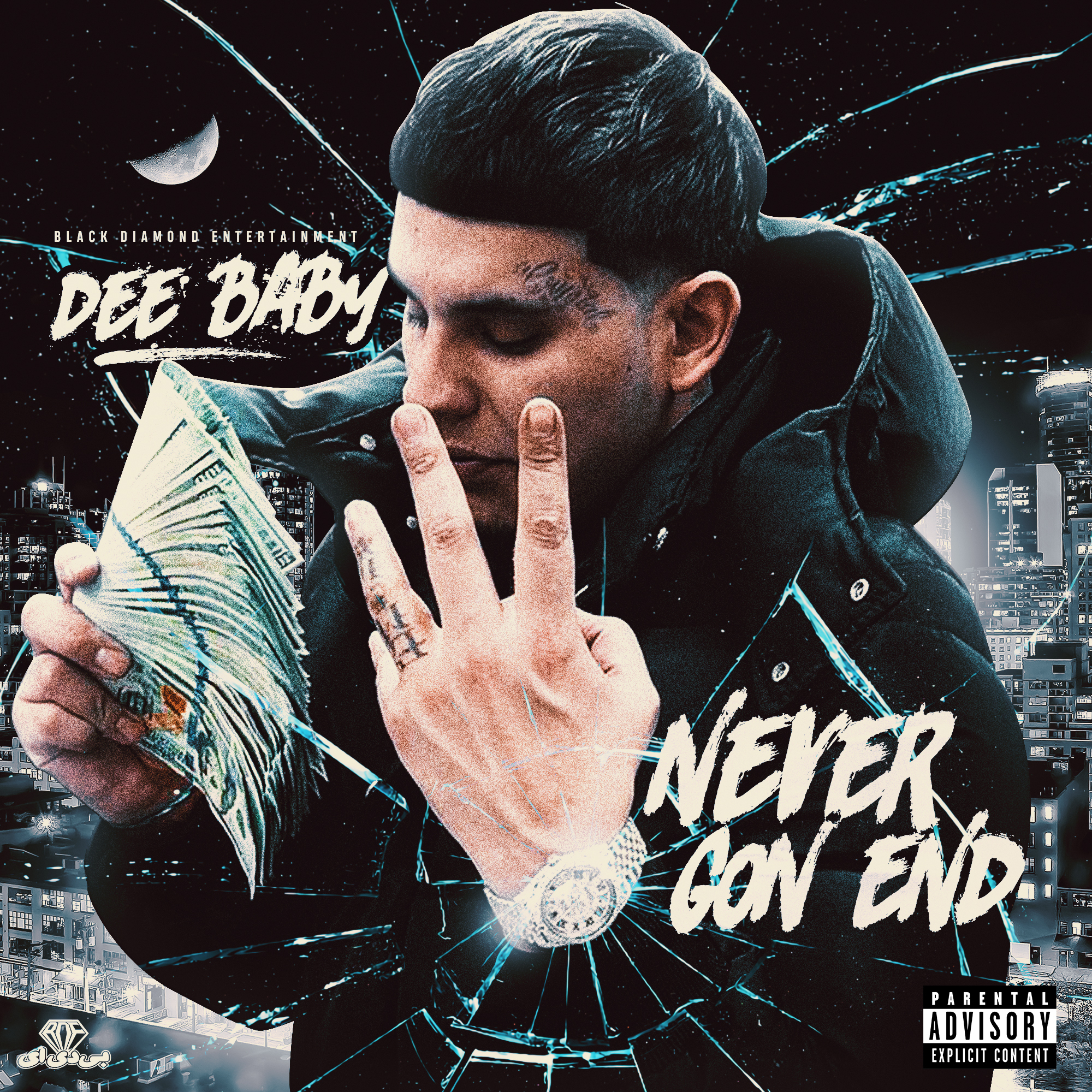 The Video:
Processing his trauma through a soulful baritone, DeeBaby speaks directly to the streets with his unapologetically raw rhymes. Saluting his lost loved ones as he prepares for his next album, the Houston native shares "Never Gon' End," his next video. The latest release from Junkie Mode, DeeBaby's next project, "Never Gon End" tells a full narrative of tragedy-turned-triumph, as the rapper speaks on his seemingly never-ending struggle to escape the trenches, and resolves to do whatever he can to protect his newfound status.
The video finds the Mexican-American rapper in a Houston cemetery, working through his pain the only way he knows how. As he sips from his cup, the grass in the graveyard turns from green to purple, and DeeBaby resolves to go hard in their loving memory. Released over the weekend, "Never Gon' End" already has over 450k YouTube views and counting.
A raw collection of melodic Texas rap tunes, Junkie Mode immerses listeners into DeeBaby's mind, dripping with the ambition and relatability that endeared the rapper to his legion of fans. The young rapper compares his need to create music to a junkie's need to get a fix. Spanning 26 tracks, the new mixtape is home to recent singles like the heartbroken "Anymore" (3.2 million views on YouTube), recent single "Bank Statements & Deposits" (1.4 million video views in just ten days), and the moving "Junkie Mode (Intro)" (4.7 million views), in which he speaks on his deepest feelings and resolves, "I've been cut before, but I can't bleed on you." Already charting at #53 on Apple Music's All-Genre Top 200 albums chart off the strength of a pre-order, Junkie Mode arrives on April 7th via Black Diamond Entertainment / Create Music Group.
The upcoming Junkie Mode is the latest step in DeeBaby's rise from the streets of Houston to the top of his city's rap game. He started his rap career in 2021, catching fire with his single "Marz," a low-key slice of Texas-fried rap music, racking up over 16 million YouTube views and over 6 million streams on Spotify. "Marz" catapulted DeeBaby to the forefront of the Texas rap scene, presaging a series of successful singles, including "Broken Promises" (5.7 million YouTube views) and "ShootOut (Marz 2)," which generated over 2 million streams and earned a Genius Verified, and his 2021 debut project The Black Sheep. DeeBaby's soulful drawl, tight rhyming technique, and raw lyricism drew the attention of Kevin Gates, who gave DeeBaby his enthusiastic co-sign, affectionately calling him "the Mexican Gates."
With Junkie Mode, DeeBaby proves that his hard-hitting, soulful sounds deserve attention far beyond the Lone Star State. Stay tuned for more from the rising rapper, as he continues to follow his muse.
Watch "Never Gon' End": https://www.youtube.com/watch?v=0Gv0avlPA4E
Stream "Never Gon' End": https://create.ffm.to/nevergonend
Pre-order Junkie Mode: http://create.ffm.to/junkiemode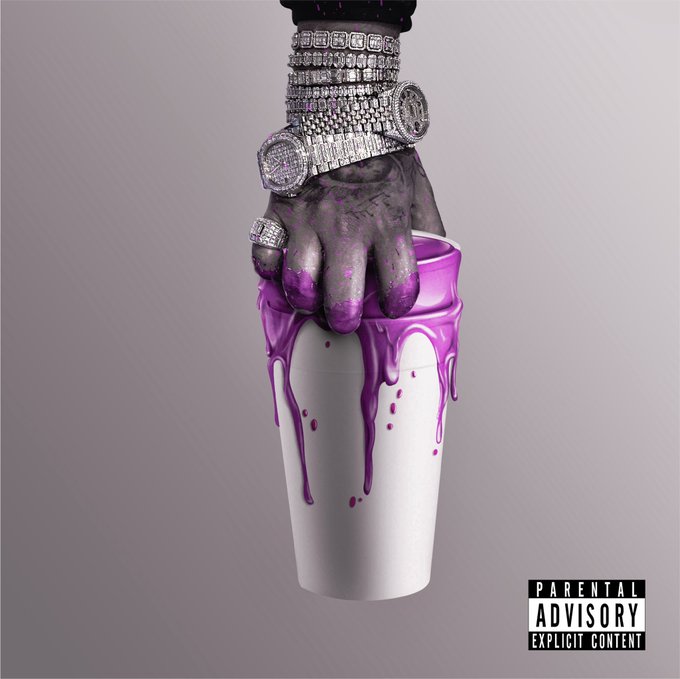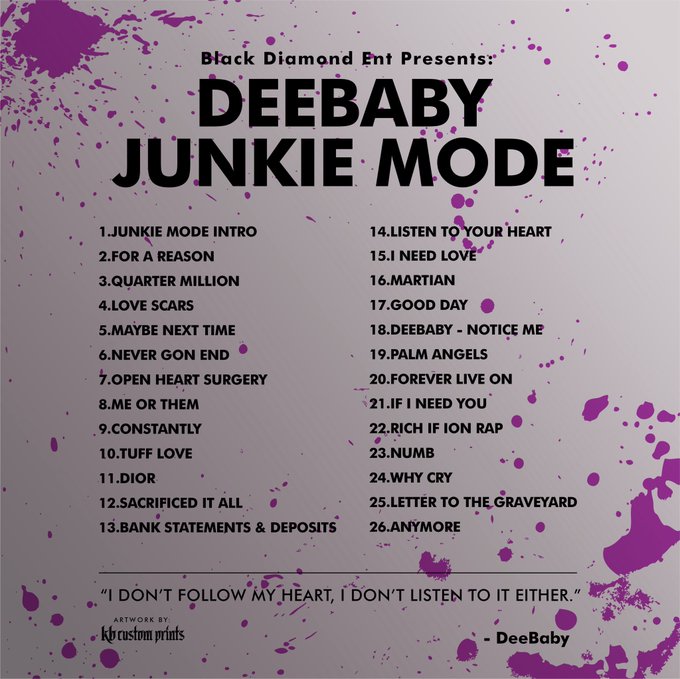 Please contact Michelle or Chris for more info.
The Background:
Rapper DeeBaby is Houston's freshest name on the scene. The Texas native is a hispanic rapper signed to Black Diamond Entertainment, and makes music that audiences around the globe can vibe to. Sprawling with energy following his 2021 single "Marz," the relatively new artist has amassed over 20 million streams on that song alone. The release of "Marz" helped catapult DeeBaby's exposure into the scene and help put his name on the map. His visuals on YouTube also have racked up millions of views, with standouts including the recently released visuals for "Anymore," and "Blame Myself."
DeeBaby's respect in his city is earned – in each release, he talks about real life experiences and uses music in order to be able to express his emotions to tell his story. Creating music is a therapeutic form of art for DeeBaby, which contributes to his realistic approach in creating raw and relatable music.
---
Links:
instagram | youtube | apple music | spotify
"Never Gon' End": https://create.ffm.to/nevergonend
Pre-order Junkie Mode: http://create.ffm.to/junkiemode
"Junkie Mode (Intro)": https://www.youtube.com/watch?v=sLfBhpDaJYM
"Bank Statements & Deposits": https://www.youtube.com/watch?v=TUQLaxrWI_s
"Anymore": https://www.youtube.com/watch?v=bAHBo9OGVO0