9.29.2021
Dee Watkins to Join Rod Wave on the "Rod Wave: SoulFly Tour, Presented by Rolling Loud"
As He Prepares For His Upcoming Problem Child 3 Tape, the Buzzing North Florida Street Rapper Behind Hits like "Bad Ass Jit" Will Join the Tour Starting Tonight in Pittsburgh
Critical Praise:
"What sets Watkins apart from his peers, though, is a natural bounce that sits at the core of his best songs…Dee Watkins makes songs that you can party to in one setting, and learn life lessons from in another. He can really do it all." – Complex
"Listening to Dee Watkins on 'Hell Raiser' is a bit like watching Matthew Broderick in Ferris Bueller's Day Off: You get the sense the delinquents are having more fun." – Pitchfork
"Dee Watkins has been rapping for more than a decade, first picking up the trade when he was just 9 years old. By 10, he was recording in his next-door neighbor's studio under the name Lil D. He's come a long way since." – XXL
The Announcement:
A sharp storyteller with a versatile delivery, Dee Watkins is quickly building a devoted fanbase in Florida and beyond. Ready to show off his live performance bonafides, Dee Watkins announces that he will be joining the bill of "Rod Wave SoulFly Tour, Presented by Rolling Loud," a fast-selling tour that criss-crosses the United States. Bringing even more Florida energy to the tour, that already boasts Rod Wave, OMN Twee, and DJ Five Venoms, Dee will perform hits like "Bad Ass Jit" (nearly 40 million YT views) and "Hell Raiser," and he might even join fellow "SoulFly Tour" rapper NoCap in a performance of their song  "Fake Sh*t."
Dee will join the rest of the performances on the tour, starting with a sold out date tonight in Pittsburgh, PA. With sold out dates to come in Chicago, Boston, Phoenix, and L.A., and low-ticket warnings in several other cities, Dee's new slot on the "SoulFly Tour" allows him to build anticipation for Problem Child 3, his upcoming mixtape.
The third installment in Dee's breakout Problem Child series, which included regional hits like the Pitchfork-praised "Hell Raiser" and "Fake Sh*t" ft. NoCap. The mixtape is home to recent singles like  "Problem Child 3 (Intro)" and "Beside Me," the latter a tribute to Dee's close friend Ham, who passed away recently. On the upcoming Problem Child 3, a return to Dee's signature mixtape series after the release of Not One Of Them, earlier this year, Dee reckons with his irresponsible past, seeking ways to better himself without forgetting the hard lessons he learned on the streets. Last week, Dee revisited 2020's Problem Child 2 when he released the video for the soulful cut "See It In Me."
Problem Child 3 arrives this fall via Alamo Records.
Buy tickets to see Dee Watkins live: http://soulflytour.com
Watch "See It In Me": https://www.youtube.com/watch?v=G3PXyl90Z8c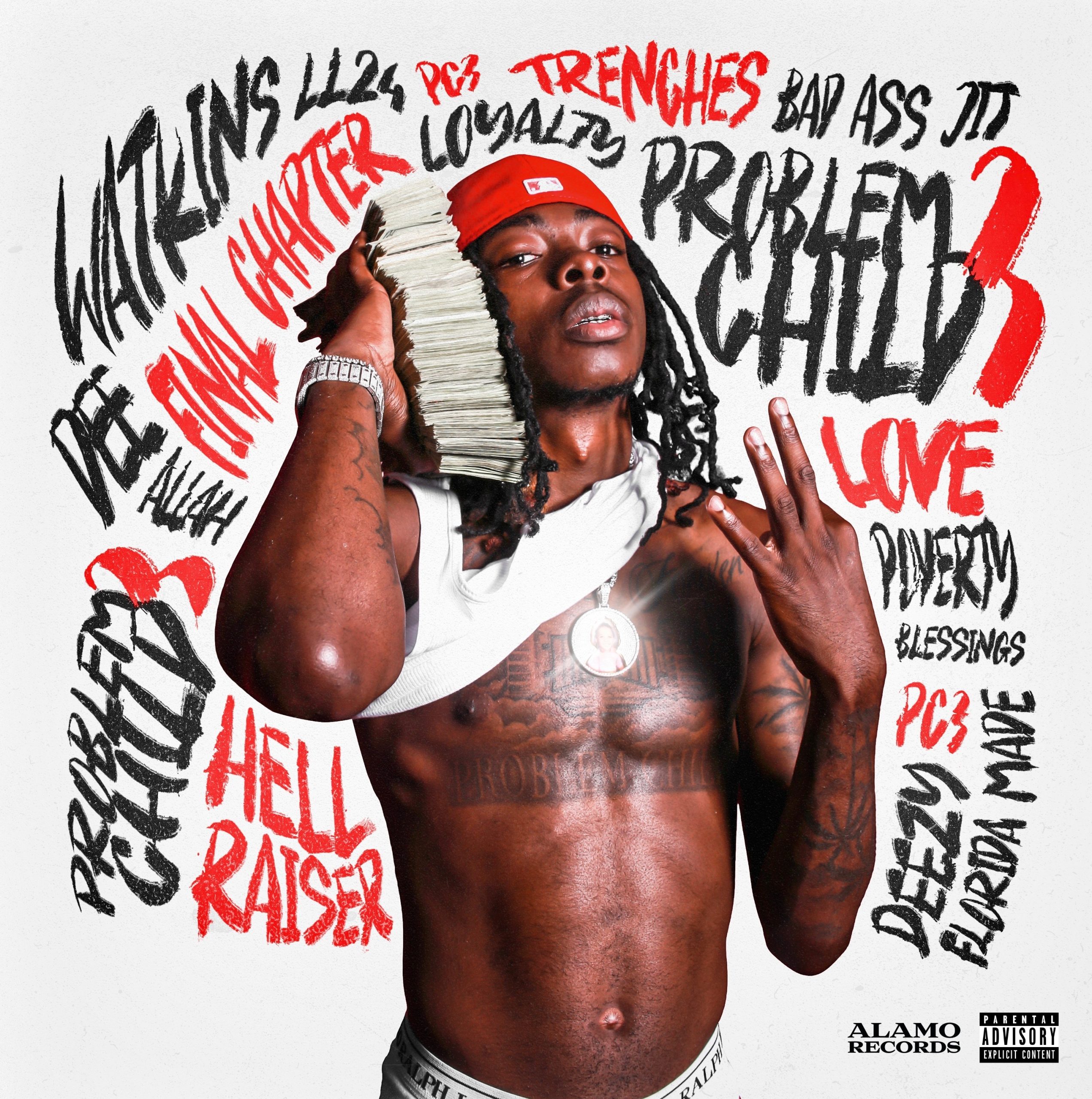 Please contact Michelle or Myles if interested in talking with Dee Watkins.
---
Links:
Buy tickets to see Dee Watkins live: http://soulflytour.com
"See It In Me": https://www.youtube.com/watch?v=G3PXyl90Z8c
"Beside Me": https://www.youtube.com/watch?v=1owdaxRK1j4
"Problem Child 3 Intro": https://www.youtube.com/watch?v=-8mOPh0f52U
"Hell Raiser": https://www.youtube.com/watch?v=KZTPjgLyvR0
"Bad Ass Jit": https://www.youtube.com/watch?v=MibECPS132c