9.21.2021
Video: Dee Watkins – "See It In Me" (Prod. by Yung Tago)
The North Florida Rapper Directly Addresses His Non-Believers On A Soulful New Cut from the Upcoming Problem Child 3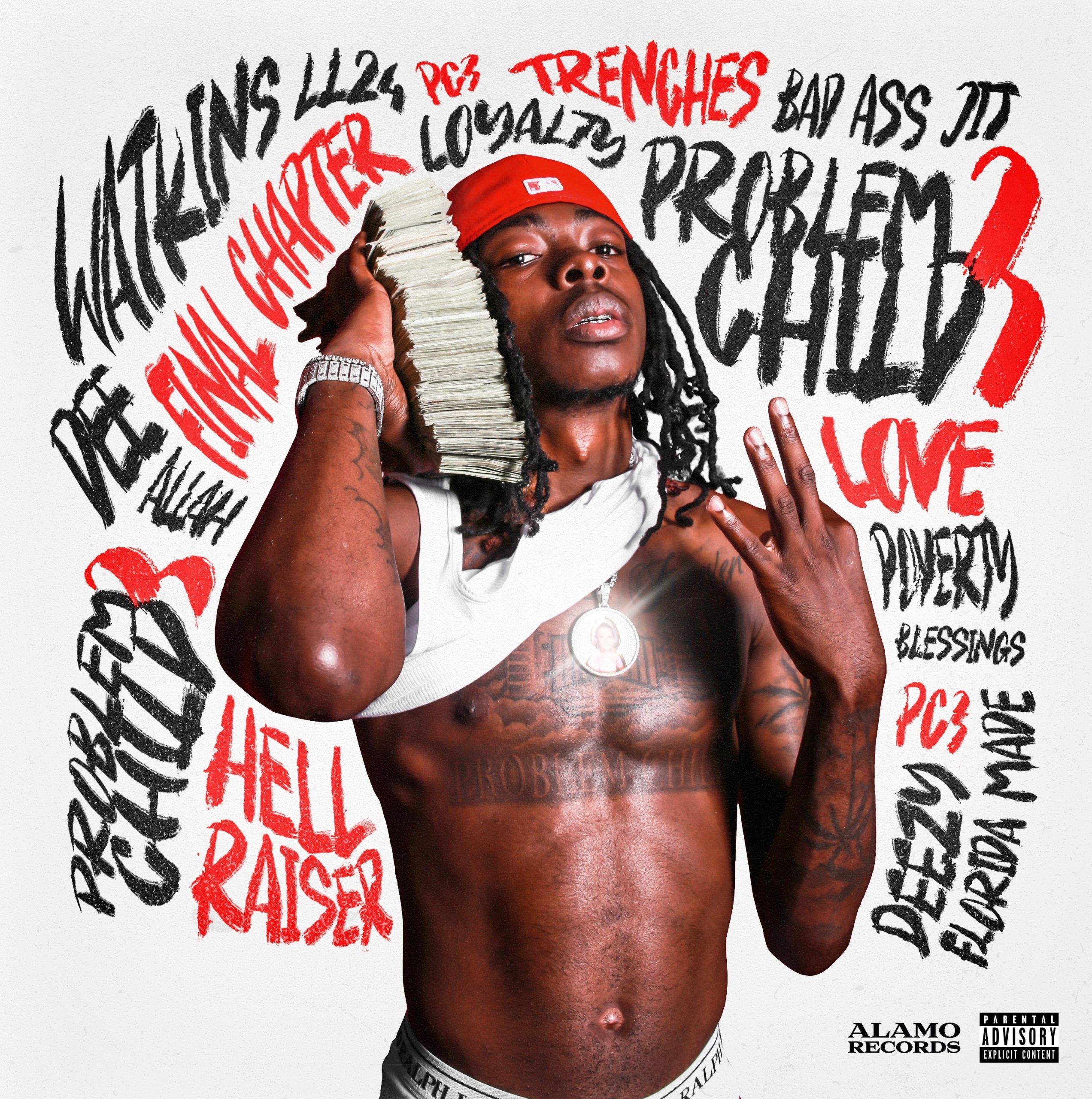 Critical Praise:
"What sets Watkins apart from his peers, though, is a natural bounce that sits at the core of his best songs…Dee Watkins makes songs that you can party to in one setting, and learn life lessons from in another. He can really do it all." – Complex
"Listening to Dee Watkins on 'Hell Raiser' is a bit like watching Matthew Broderick in Ferris Bueller's Day Off: You get the sense the delinquents are having more fun." – Pitchfork
"Dee Watkins has been rapping for more than a decade, first picking up the trade when he was just 9 years old. By 10, he was recording in his next-door neighbor's studio under the name Lil D. He's come a long way since." – XXL
The Video:
Doggedly determined to become Florida's next breakout rap star, Dee Watkins doesn't have time for those who can't recognize his sky-high potential. Coming through with a message meant to convince those non-believers, Dee shares "See It In Me," a new video. Playing into the sentimental qualities of Yung Tago's warm, piano-led instrumental, Dee Watkins bares his soul, reflecting on his days as a troublesome school kid, praises the woman who's been holding him down, and calling his grandma just to make sure she's ok. Representing a personal evolution from the character depicted in his ferocious past hits, "See It In Me" emphasizes the Macclenny, FL native's desire to better himself to benefit the ones he loves: "If I tell you that I love you, I'm gonna f*ck with you regardless/And what's the point of trying if you can't finish what you started."
In the video, directed by Herve Mompoint of Daydream Visuals, Dee dons two jerseys–a vintage Julius Irving New York Nets jersey and a brand new Atlanta Falcons jersey emblazoned with the name of former Florida Gator Kyle Pitts–as he rhymes the song into his hotel room mirror. The song touches on serious topics, but the video is anything but somber, as Dee snarls at the camera and brushes his grill. A cut from last year's Problem Child 2,  "See It In Me" is the latest video in the run-up to Problem Child 3, his upcoming mixtape, following clips for "Problem Child 3 (Intro)" and "Beside Me," the latter a tribute to Dee's close friend Ham, who passed away recently.
A rapper since age 10 and an artist since age 15, Dee Watkins caught fire in Florida and beyond with his crisply rhythmic flow and sharp Southern drawl. The 23-year-old artist first caught mainstream attention when he shared a remix to "Act Up" by City Girls, garnering millions of streams across platforms. He proved that he was here to stay with his origin story, "Bad Ass Jit," a slinky rider's anthem that racked up more than 39 million YouTube videos and inspired Young Dolph to hop on the remix. Dee built momentum in the streets with his Problem Child series of mixtapes, which included regional hits like the Pitchfork-praised "Hell Raiser" and "Fake Sh*t" ft. NoCap. On the upcoming Problem Child 3, a return to Dee's signature mixtape series after the release of Not One Of Them, earlier this year, Dee reckons with his irresponsible past, seeking ways to better himself without forgetting the hard lessons he learned on the streets.
Building off the momentum of two quality singles and an electrifying performance at Rolling Loud Miami, Problem Child 3 arrives this fall via Alamo Records.
Watch "See It In Me": https://www.youtube.com/watch?v=G3PXyl90Z8c
Buy/Stream "See It In Me": http://smarturl.it/ProblemChild2
Please contact Michelle or Myles if interested in talking with Dee Watkins.
---
Links:
"See It In Me": https://www.youtube.com/watch?v=G3PXyl90Z8c
"Beside Me": https://www.youtube.com/watch?v=1owdaxRK1j4
"Problem Child 3 Intro": https://www.youtube.com/watch?v=-8mOPh0f52U
"Hell Raiser": https://www.youtube.com/watch?v=KZTPjgLyvR0
"Bad Ass Jit": https://www.youtube.com/watch?v=MibECPS132c