4.20.2022
Video: DC The Don – "Donny's Revenge" (Directed by DotComNirvan)
The Rostrum Records Artist Unleashes His Inner Evil Twin in New Video As He Prepares to Kick Off the "MOW3 Tour" in Late April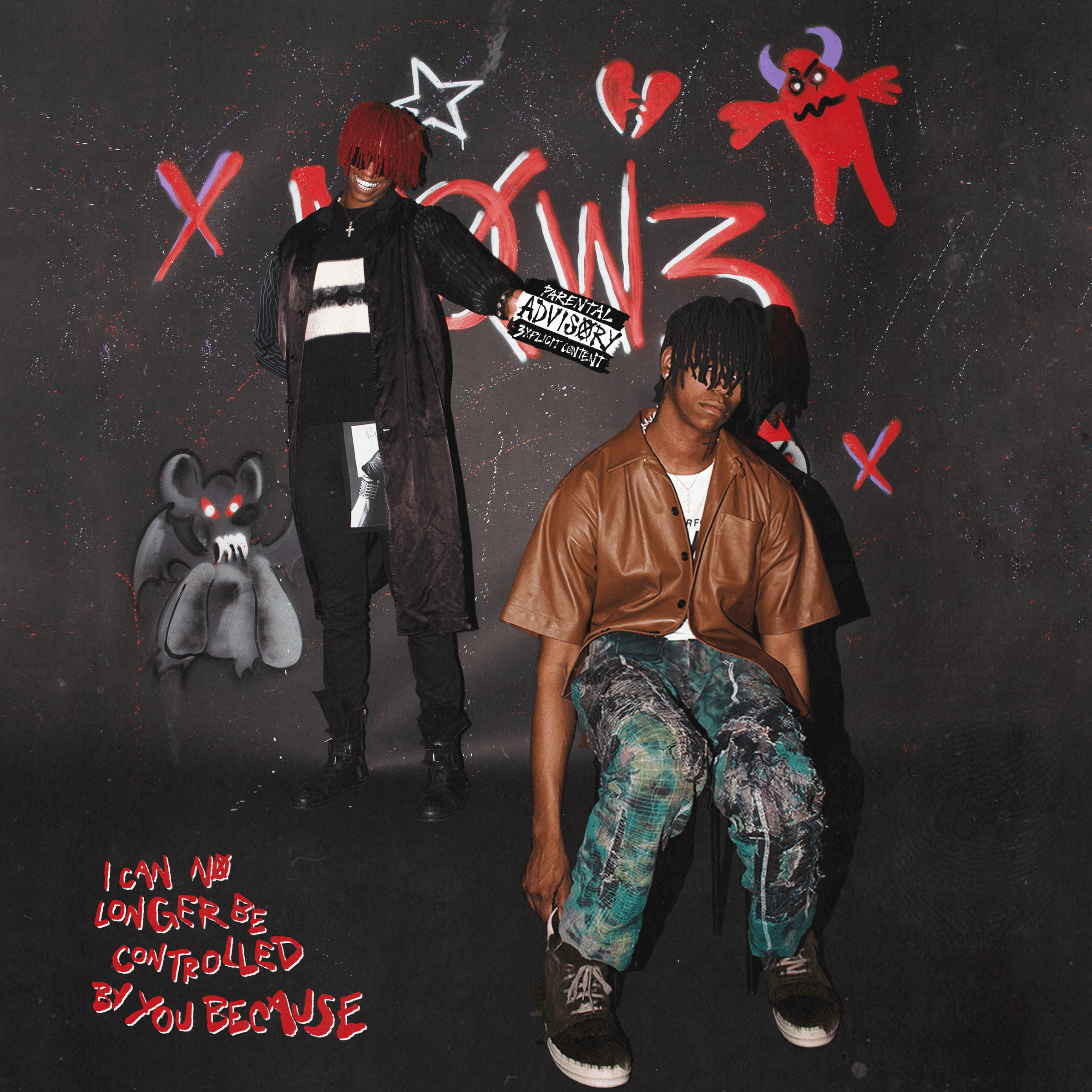 Critical Praise:
"Not only can he sing with so much emotion behind his words, but he also knows how to masterfully rap as well as switch up his cadences constantly, always keeping you guessing about what he's going to do next." – Lyrical Lemonade
"Los Angeles by way of Milwaukee's DC The Don is part rapper, part rockstar, excelling in the melodic and riotous lane popularized by cult heroes like Lil Uzi Vert and Trippie Redd."– Audiomack
The Video:
A versatile vibe-setter animated by his fearless creative vision, DC The Don masterfully strikes the balance between melodic anthems (delivered by the more tender side of his personality he calls RAG3 KIDD) and hard-biting rage raps (courtesy of the devilish, red-haired DONNY). Ignoring the angel on the other shoulder in favor of his more abominable alter ego, DC shares the new video for "Donny's Revenge" from his recent album, My Own Worst Enemy, available everywhere now via Rostrum Records.
Barking hard-hitting bars over a hair-raising, speaker-shaking instrumental, courtesy of Trademark and Ralph, "Donny's Revenge" is a take-no-prisoners anthem from the demonic emcee. The DotComNirvan-directed "Donny's Revenge" video features DC as the titular red-headed rebel, surrounded by the intense stare of floating eyeballs that are sure to see you coming, as well as thick clouds of smoke that he's sure to deliver to your door. Augmented by comics-inspired animation and Nirvan's high tech transitions, the black-clad hellraiser swings his blood-red braids with a villainous rage, as he raps: "Ayy, who that? It's the man/Walked up in your party with a glocky in my pants/He was out of pocket, made him do the shmoney dance/Bro said he don't want no smoke but he gon' get it on-demand."
My Own Worst Enemy tells a loose narrative about DC's inner conflict, which manifests as a battle between two distinct personalities: RAG3 KIDD, who represents the artist's more wholesome and romantic side, and DONNY, a demonic, red-haired spitter who emerges on the album's harder-edged beats. The album kicks off in DONNY mode, featuring some of DC's hardest tracks to date, including the massive "ENEMIES," with a beat that sounds like a malfunctioning supercomputer, and the devilish "MAKAVELI," a fiery lyrical exercise. As the tracklist progresses, RAG3 KIDD makes his presence felt, emoting over candy-coated production on pop culture-referencing tracks like "iCarly :/," "Scott Pilgrim," and "Futurama 2099."
Blending elements of rap, pop-punk, hyperpop, and more, My Own Worst Enemy both expands and refines DC's sound, allowing the 22-year-old rapper to showcase every facet of his wide-ranging vocal ability. With production by heavy-hitters like JetsonMade, Starboy, Supah Mario, Trademark Charlie Heat, Astroboy, and more, who deliver DC some of their most adventurous beats, MOW3 percolates with the energy of a young artist testing the limits of what he's capable of accomplishing–and having fun while doing it.
Stay tuned for more from the young artist, including the upcoming East Coast leg of his "MOW3 TOUR," kicking off later this month in Philadelphia!
Watch "Donny's Revenge": https://www.youtube.com/watch?v=_lAVm2lWUkk
Buy/Stream My Own Worst Enemy: https://lnk.to/DCTheDonMOW3
Buy Tickets for MOW3 Tour: https://linktr.ee/DCTHEDONTOUR
MOW3 Tour – East Coast Leg:
4/28 – Philadelphia, PA
 4/30 – Greenfield, MA
5/1 – Clifton, NJ
5/5 – Atlanta, GA
5/7 – Orlando, FL
5/8 – Miami, FL
5/27 – Arlington, TX (So What?! Festival)
Please contact Dan or Kevin for more info.
The Background:
DC The Don is a rapper from Milwaukee, WI. In 2016, at the age of 16 and standing 6'7", DC moved to Los Angeles to pursue a basketball career under Lavar Ball and alongside teammate LaMelo Ball. During this time, he fell in love with music and used his spare time to make experimental records which suddenly gained traction – As the public became increasingly aware of DC The Don's talent for rapping, NBA player Lonzo Ball featured his song "Everything 1k" on the first Big Baller Brand shoe commercial, introducing DC The Don's music to an even wider audience. DC signed to Rostrum Records in 2020, releasing his debut album Come As You Are on August 7th, generating over 125 million streams across platforms. The artist looks to reach another level with My Own Worst Enemy, his ambitious new album, available everywhere now.
Links:
instagram | twitter | youtube | soundcloud | spotify
"Donny's Revenge": https://www.youtube.com/watch?v=_lAVm2lWUkk
"i want you <3": https://www.youtube.com/watch?v=49fZSCwwoVs
"ENEMIES": https://www.youtube.com/watch?v=a8FKoi0-pZ8
"Live From The Gutta!": https://youtu.be/uE1FXcizHas
My Own Worst Enemy: https://smarturl.it/DCTheDonMOW3
"PSA": https://smarturl.it/PSADCTheDon / https://www.youtube.com/watch?v=WlDQNUL1amM
"Arrest Me": https://smarturl.it/DCTheDonARRESTME / https://youtu.be/eR_z5AwClZM
"REROUT3": https://smarturl.it/DCTheDonREROUT3 / https://youtu.be/bPW6VQAqvIg
"Worst Day ):": https://youtu.be/IUma3lyWEMo
Come As You Are (Deluxe): https://smarturl.it/DCTheDonCAYADeluxe
Come As You Are: https://smarturl.it/DCTheDonCAYA