2.11.2022
DC The Don Fights a Mental Civil War in My Own Worst Enemy Album, Out Now via Rostrum Records
The Follow-Up to 2020's Successful Come As You Are (125 MM Streams To Date), My Own Worst Enemy Dramatizes DC's Inner Conflict in the Form of a Struggle Between the Sensitive RAG3 KIDD and the Demonic DONNY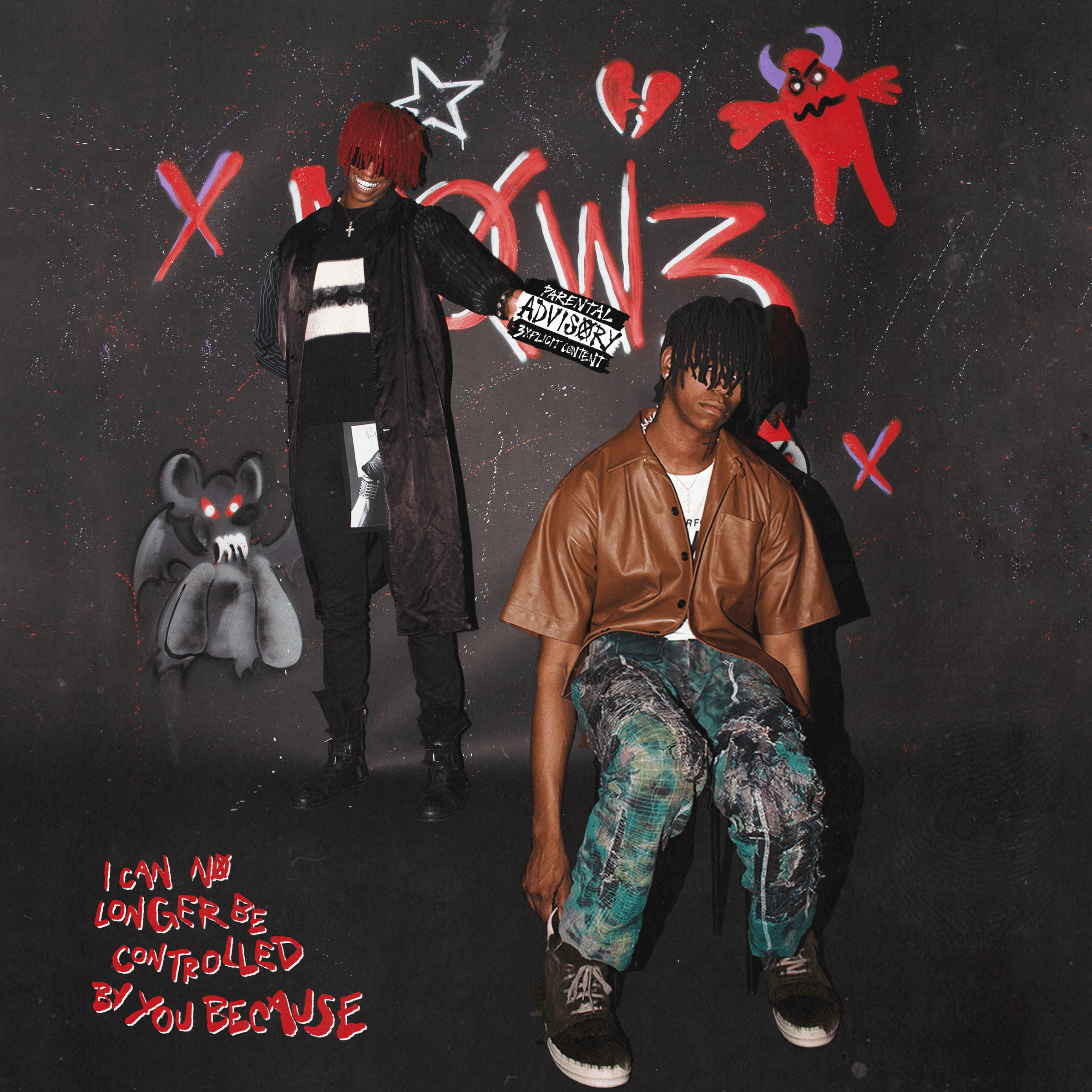 Critical Praise:
"Not only can he sing with so much emotion behind his words, but he also knows how to masterfully rap as well as switch up his cadences constantly, always keeping you guessing about what he's going to do next." – Lyrical Lemonade
"Los Angeles by way of Milwaukee's DC The Don is part rapper, part rockstar, excelling in the melodic and riotous lane popularized by cult heroes like Lil Uzi Vert and Trippie Redd." – Audiomack
The Album:
Spanning genres with his versatile vocals, DC The Don bridges the gap between high-octane rage and moody, melodic pop punk. On his new album, My Own Worst Enemy, DC creates a gripping split personality narrative that dramatizes the clash of styles found in his music. Blending elements of rap, pop-punk, hyperpop, and more, My Own Worst Enemy both expands and refines DC's sound, allowing the 22-year-old rapper to showcase every facet of his wide-ranging vocal ability. With production by heavy-hitters like JetsonMade, Starboy, Supah Mario, Trademark Charlie Heat, Astroboy, and more, who deliver DC some of their most adventurous beats, MOW3 percolates with the energy of a young artist testing the limits of what he's capable of accomplishing–and having fun while doing it.
My Own Worst Enemy tells a loose narrative about DC's inner conflict, which manifests as a battle between two distinct personalities: RAG3 KIDD, who represents the artist's more wholesome and romantic side, and DONNY, a demonic, red-haired spitter who emerges on the album's harder-edged beats. The album kicks off in DONNY mode, featuring some of DC's hardest tracks to date, including the massive "ENEMIES," with a beat that sounds like a malfunctioning supercomputer, and the devilish "MAKAVELI," a fiery lyrical exercise. As the tracklist progresses, RAG3 KIDD makes his presence felt, emoting over candy-coated production on pop culture-referencing tracks like "iCarly :/," "Scott Pilgrim," and "Futurama 2099." With inventive visualizers for each track now viewable on YouTube, MOW3 is available everywhere via Rostrum Records.
Whoever emerges on top the battle between DONNY and RAG3 KIDD, the true winner will be DC's loyal legion of fans. With My Own Worst Enemy, DC looks poised to expand his fanbase and prove that he's one of the most versatile artists working.
Buy/Stream My Own Worst Enemy: https://lnk.to/DCTheDonMOW3
My Own Worst Enemy tracklist:
1. Live From The Gutta!
2. Diamonds & Rubies
3. ENEMIES
4. RIRIS & KYLIES
5. Telfar…
6. MAKAVELI
7. Donny's Revenge
8. PSA
9. REROUT3
10. i want you <3
11. Arrest Me
12. iCarly :/
13. HOMICID3
14. Heartbreak Summer 3
15. Scott Pilgrim </3
16. DONATELLO
17. ILY
18. IMY 🙁
19. Dr. Strange…
20. 7 Knights
21. FUTURAMA 2099
22. MANIAC
Please contact Dan or Kevin for more info.
The Background:
DC The Don is a rapper from Milwaukee, WI. In 2016, at the age of 16 and standing 6'7", DC moved to Los Angeles to pursue a basketball career under Lavar Ball and alongside teammate LaMelo Ball. During this time, he fell in love with music and used his spare time to make experimental records which suddenly gained traction – As the public became increasingly aware of DC The Don's talent for rapping, NBA player Lonzo Ball featured his song "Everything 1k" on the first Big Baller Brand shoe commercial, introducing DC The Don's music to an even wider audience. DC signed to Rostrum Records in 2020, releasing his debut album Come As You Are on August 7th, generating over 125 million streams across platforms. The artist looks to reach another level with My Own Worst Enemy, his ambitious new album, available everywhere now.
---
Links:

instagram | twitter | youtube | soundcloud | spotify
My Own Worst Enemy:   https://lnk.to/DCTheDonMOW3
"PSA":  https://smarturl.it/PSADCTheDon / https://www.youtube.com/watch?v=WlDQNUL1amM
"Arrest Me": https://smarturl.it/DCTheDonARRESTME / https://youtu.be/eR_z5AwClZM
"REROUT3":  https://smarturl.it/DCTheDonREROUT3 / https://youtu.be/bPW6VQAqvIg
"WHAT NOW?": https://smarturl.it/DCTheDonWHATNOW / https://youtu.be/Mg01toG9iHY
"Notice Me":  https://smarturl.it/DCTheDonNoticeMe / https://youtu.be/QqNhO7My9eY
"Megalodon":  https://smarturl.it/DCTheDonMegalodon / https://youtu.be/7xupDj5nYBg
"Ghost Rider": https://smarturl.it/DCTheDonGhostRider / https://youtu.be/4InxylYqH4s
"ØUTLAW": https://www.youtube.com/watch?v=o2CxUNSuLT0
"Worst Day ):": https://youtu.be/IUma3lyWEMo
Come As You Are (Deluxe): https://smarturl.it/DCTheDonCAYADeluxe
"Wait Your Turn": https://www.youtube.com/watch?v=-wLVbKqCgvE&feature=youtu.be / https://smarturl.it/DCTheDonWaitYourTurn
"Hello DC!": https://youtu.be/FreXBlV57_8
Come As You Are: https://smarturl.it/DCTheDonCAYA
"Nascar Racer": http://smarturl.it/DCTheDonNascarRacer
"Campfire Story": https://youtu.be/zqCPURtgoc0
"Eclipse": https://smarturl.it/DCTheDonEclipse
"Jesus Can't Save You": https://smarturl.it/DCTheDonJCSY
"Red Light" ft. DDG & YBN Almighty Jay: https://www.youtube.com/watch?v=lLVYoXBQ2W0