10.29.2021
DC The Don Explores His Split Personalities in My Own Worst 3nemy, His Second Album, Coming Soon via Rostrum Records
The Milwaukee Phenom Shares "Arrest Me," a Video from the Upcoming Project, Out at 6pm ET
An Album That Dramatizes DC's Internal Conflict as a Battle Between the Sensitive RAG3 KIDD and the Aggressive DONNY, My Own Worst 3nemy is a Worthy Follow Up to DC's Successful 2020 Debut Come As You Are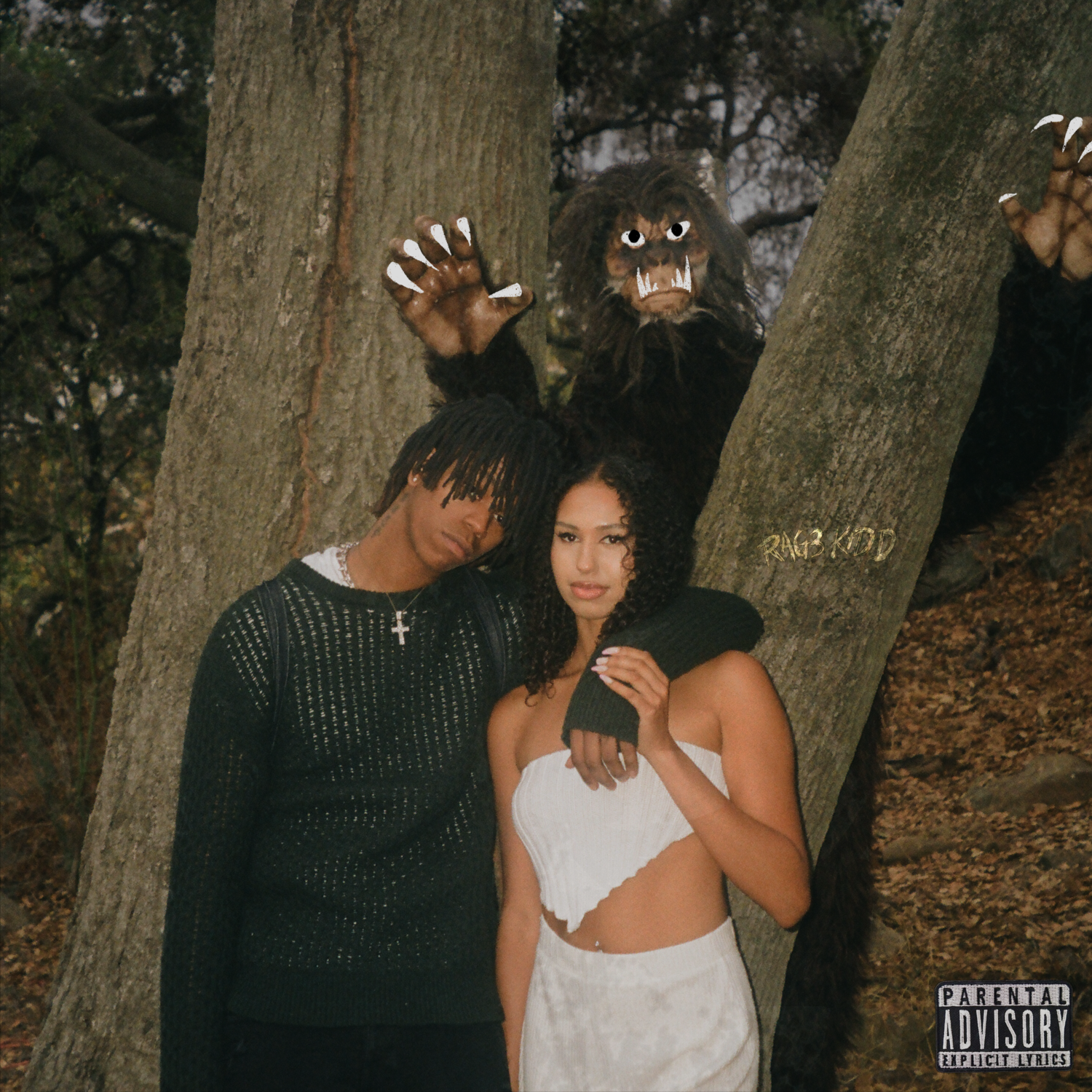 Critical Praise:
"Not only can he sing with so much emotion behind his words, but he also knows how to masterfully rap as well as switch up his cadences constantly, always keeping you guessing about what he's going to do next." – Lyrical Lemonade
"Los Angeles by way of Milwaukee's DC The Don is part rapper, part rockstar, excelling in the melodic and riotous lane popularized by cult heroes like Lil Uzi Vert and Trippie Redd." – Audiomack
The Announcement:
DC The Don is a versatile talent, capable of tearing a hole in speakers with rapidfire rhymes and lifting spirits with melodic, rock-influenced anthems. Ready to explore the conflicting sides of his artistic self, the Milwaukee native announces My Own Worst 3nemy, his second album coming later this fall. Following up 2020's successful Come As You Are, My Own Worst 3nemy both expands and refines DC's sound, drawing inspiration from disparate genres like, emo, trap, and hyperpop to create a launching pad for the artist's virtuosic vocals. With help from production by heavy-hitters like JetsonMade, Starboy, Supah Mario, Trademark, Charlie Heat, Astroboy, and more, who deliver DC some of their most adventurous beats, the album percolates with the energy of a young artist testing the limits of what he's capable of accomplishing–and having fun while doing it. My Own Worst 3nemy arrives this fall via Rostrum Records.
The upcoming album delves deep into DC's state of mind, giving distinct personalities that correspond to the shifting styles of the music. In one corner is the black-haired RAG3 KIDD, who represents the artist's more wholesome and romantic side, a side which often comes out in songs where DC flashes his melodic capabilities, like the percolating bubblegum trap banger "RAG3 KIDD" and the emo-influenced single "Ghost Rider." On the flip side sits DONNY, a demonic, red-haired spitter who emerges on the album's harder-edged beats, when DC wants to let loose spit aggressive bars (examples include the mosh pit-ready "Megalodon" and the diabolical "Red Light"). Both personalities are two sides of the same coin, encompassing the vast variety of influences and moods that run through DC's head.
Along with the announcement of the album, DC will "Arrest Me," a bouncy, and percolating RAG3 KIDD anthem, releasing at 6pm ET. Mixing insistent 808s with candy-coated synth arpeggios that mimic DC's hyperactive thought processes, "Arrest Me" is a defiant anthem, in which DC mixes a litany of cultural references with deeply vulnerable confessions–DC is surrounded by fans and friends, but he can't help feeling alone. The song is a vocal showcase for the 22-year-old rapper, as he loudly proclaims that songs like these will leave a lasting legacy: "I swear one day Imma crash/So I live every day like my f*cking last/When I die please don't cry, put my sh*t on blast. "
In the video, DC and a special friend retreat into a remote cabin. Though they intend to enjoy some solitude, they soon realize that they're not as alone as they thought–they're soon chased by a sasquatch-like figure through the woods until they make a moonlit escape. "Arrest Me" follows in the wake of "REROUT3," the artist's latest high-octane music video, and the anthemic "WHAT NOW?," released in early September.
The Milwaukee-born rapper is coming off a successful 2020, marked by his debut album Come As You Are and its deluxe edition. With more than 90 million streams across platforms, Come As You Are emphasizes the importance of being authentic to your creative self. The album was home to DC's buzzing single "WORST DAY : (" (15 million total streams), as well as standout ragers like "Wait Your Turn," "NASCAR RACER," and "Campfire Story." Featuring production from Supah Mario, Trademark, SephGotTheWaves, and more, Come As You Are (Deluxe) is available everywhere via Rostrum Records.
With the ambitious album My Own Worst 3nemy on the way, DC looks to make good on his potential and grow his fanbase even more. Stay tuned for much more music from the one-of-a-kind artist in the weeks to come.
Watch "Arrest Me," coming out at 6pm ET: https://youtu.be/eR_z5AwClZM
Buy/Stream "Arrest Me": https://smarturl.it/DCTheDonARRESTME
Please contact Gavin or Kevin for more info.
The Background:
DC The Don is a rapper from Milwaukee, WI. In 2016, at the age of 16 and standing 6'7", DC moved to Los Angeles to pursue a basketball career under Lavar Ball and alongside teammate LaMelo Ball. During this time, he fell in love with music and used his spare time to make experimental records which suddenly gained traction – As the public became increasingly aware of DC The Don's talent for rapping, NBA player Lonzo Ball featured his song "Everything 1k" on the first Big Baller Brand shoe commercial, introducing DC The Don's music to an even wider audience. DC signed to Rostrum Records in 2020, releasing his debut album Come As You Are on August 7th, generating over 75 million streams across platforms.
---
Links:

instagram | twitter | youtube | soundcloud | spotify
"Arrest Me": https://smarturl.it/DCTheDonARRESTME / https://youtu.be/eR_z5AwClZM
"REROUT3":  https://smarturl.it/DCTheDonREROUT3 / https://youtu.be/bPW6VQAqvIg
"WHAT NOW?": https://smarturl.it/DCTheDonWHATNOW / https://youtu.be/Mg01toG9iHY
"Notice Me":  https://smarturl.it/DCTheDonNoticeMe / https://youtu.be/QqNhO7My9eY
"Megalodon":  https://smarturl.it/DCTheDonMegalodon / https://youtu.be/7xupDj5nYBg
"Ghost Rider": https://smarturl.it/DCTheDonGhostRider / https://youtu.be/4InxylYqH4s
"ØUTLAW": https://www.youtube.com/watch?v=o2CxUNSuLT0
"Worst Day ):": https://youtu.be/IUma3lyWEMo
Come As You Are (Deluxe): https://smarturl.it/DCTheDonCAYADeluxe
"Wait Your Turn": https://www.youtube.com/watch?v=-wLVbKqCgvE&feature=youtu.be / https://smarturl.it/DCTheDonWaitYourTurn
"Hello DC!": https://youtu.be/FreXBlV57_8
Come As You Are: https://smarturl.it/DCTheDonCAYA
"Nascar Racer": http://smarturl.it/DCTheDonNascarRacer
"Campfire Story": https://youtu.be/zqCPURtgoc0
"Eclipse": https://smarturl.it/DCTheDonEclipse
"Jesus Can't Save You": https://smarturl.it/DCTheDonJCSY
"Red Light" ft. DDG & YBN Almighty Jay: https://www.youtube.com/watch?v=lLVYoXBQ2W0