9.10.2021
Video: DC The Don -"WHAT NOW?"
The Milwaukee Native Shows Off His Bars and His Pipes as He Road Trips to Vegas in His Latest Video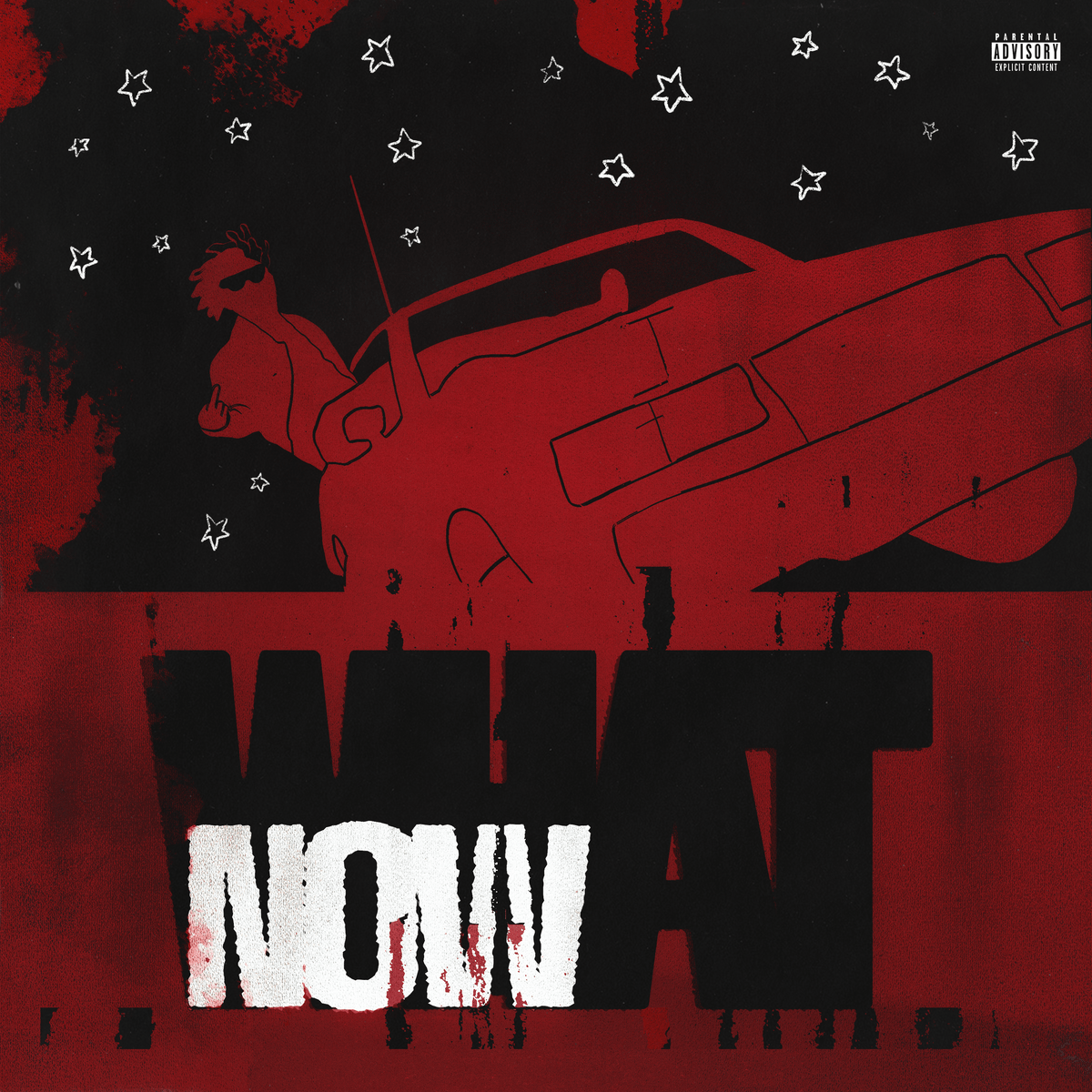 Critical Praise:
"Not only can he sing with so much emotion behind his words, but he also knows how to masterfully rap as well as switch up his cadences constantly, always keeping you guessing about what he's going to do next." – Lyrical Lemonade
"Los Angeles by way of Milwaukee's DC The Don is part rapper, part rockstar, excelling in the melodic and riotous lane popularized by cult heroes like Lil Uzi Vert and Trippie Redd." – Audiomack
The Video:
He has a devoted fanbase and a successful debut album under his belt, but DC The Don is on a mission to achieve another level of success. Declaring his rock star dreams with his signature mixture of melodies and flows, DC The Don shares "WHAT NOW?", a new video single. Produced by trap maestro Supah Mario, a frequent collaborator of DC's, "WHAT NOW?" gets its power from a triumphant horn fanfare and the Milwaukee native's engaging personality, as he flexes his prized possessions and stands up for his city. Over three hard-hitting verses, the 22-year-old artist compares himself to G.G. Allin and Mad Max as he pushes his vocals to the limit.
In the video, DC takes his lowrider from L.A. to Vegas, where he parties his ass off and struts his stuff before winning big at a game of poker. The 6'7″ tall artist cuts an imposing figure as he explores the city's famous Fremont district, filming himself with a bottle of tequila in hand. Directed by Cobian, with Creative Direction by OUTLAW, the "WHAT NOW?" video lives up to the artist's high standard of visual content. It's a more-than-worthy follow-up to the boy-band-homaging "Notice Me," the devilish "Megalodon" and The Sandlot-homaging "Ghost Rider." "WHAT NOW?" is a cornerstone track of My Own Worst 3nemy, DC's second album, set to release later this year via Rostrum Records.
The Milwaukee-born rapper is coming off a successful 2020, marked by his debut album Come As You Are and its deluxe edition. With more than 75 million streams across platforms, Come As You Are emphasizes the importance of being authentic to your creative self. The album was home to DC's buzzing single "WORST DAY : (" (12 million total streams), as well as standout ragers like "Wait Your Turn," "NASCAR RACER," and "Campfire Story." Featuring production from Supah Mario, Trademark, SephGotTheWaves, and more, Come As You Are (Deluxe) is available everywhere via Rostrum Records.
With the ambitious concept album My Own Worst 3nemy on the way, DC looks to make good on his potential and grow his fanbase even more. Stay tuned for much more music from the one-of-a-kind artist in the weeks to come.
Watch "WHAT NOW?": https://youtu.be/Mg01toG9iHY
Buy/Stream "WHAT NOW?": https://smarturl.it/DCTheDonWHATNOW
Please contact Gavin or Kevin for more info.
The Background:
DC The Don is a rapper from Milwaukee, WI. In 2016, at the age of 16 and standing 6'7", DC moved to Los Angeles to pursue a basketball career under Lavar Ball and alongside teammate LaMelo Ball. During this time, he fell in love with music and used his spare time to make experimental records which suddenly gained traction – As the public became increasingly aware of DC The Don's talent for rapping, NBA player Lonzo Ball featured his song "Everything 1k" on the first Big Baller Brand shoe commercial, introducing DC The Don's music to an even wider audience. DC signed to Rostrum Records in 2020, releasing his debut album Come As You Are on August 7th, generating over 75 million streams across platforms.
---
Links:

instagram | twitter | youtube | soundcloud | spotify
"WHAT NOW?": https://smarturl.it/DCTheDonWHATNOW / https://youtu.be/Mg01toG9iHY
"Notice Me":  https://smarturl.it/DCTheDonNoticeMe / https://youtu.be/QqNhO7My9eY
"Megalodon":  https://smarturl.it/DCTheDonMegalodon / https://youtu.be/7xupDj5nYBg
"Ghost Rider": https://smarturl.it/DCTheDonGhostRider / https://youtu.be/4InxylYqH4s
"ØUTLAW": https://www.youtube.com/watch?v=o2CxUNSuLT0
"Worst Day ):": https://youtu.be/IUma3lyWEMo
Come As You Are (Deluxe): https://smarturl.it/DCTheDonCAYADeluxe
"Wait Your Turn": https://www.youtube.com/watch?v=-wLVbKqCgvE&feature=youtu.be / https://smarturl.it/DCTheDonWaitYourTurn
"Hello DC!": https://youtu.be/FreXBlV57_8
Come As You Are: https://smarturl.it/DCTheDonCAYA
"Nascar Racer": http://smarturl.it/DCTheDonNascarRacer
"Campfire Story": https://youtu.be/zqCPURtgoc0
"Eclipse": https://smarturl.it/DCTheDonEclipse
"Jesus Can't Save You": https://smarturl.it/DCTheDonJCSY
"Red Light" ft. DDG & YBN Almighty Jay: https://www.youtube.com/watch?v=lLVYoXBQ2W0