8.13.2021
Video: DC The Don -"Notice Me"
The Multi-Talented Milwaukee Native Shares the Full Version of a Song His Fans Have Been Anticipating For Months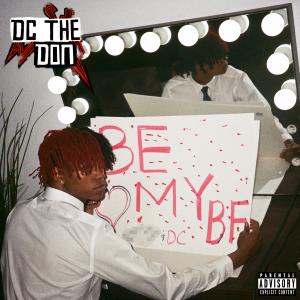 Critical Praise:
"Not only can he sing with so much emotion behind his words, but he also knows how to masterfully rap as well as switch up his cadences constantly, always keeping you guessing about what he's going to do next." – Lyrical Lemonade
"Los Angeles by way of Milwaukee's DC The Don is part rapper, part rockstar, excelling in the melodic and riotous lane popularized by cult heroes like Lil Uzi Vert and Trippie Redd." – Audiomack
The Video:
A versatile talent who takes inspiration from multiple genres, DC The Don cannot help but command the spotlight. Delivering a new song highly-anticipated by his fans, DC shares "Notice Me," a remix of Big Time Rush's single "Boyfriend." The 21-year-old artist has been teasing the remix on social media for months, generating over 70k views on a YouTube snippet and drawing the attention of Big Time Rush's Kendall Schmidt, who posted about it on his Instagram. Delivering candy-coated melodies and atop the song's percolating synths, DC chronicles all the ways he demands attention, from his sports car, to his bankroll, to his uber-confident attitude: "Oh you got a fast car? Come and race me/I'm in my Demon, whoa, you drive at safe speed."
The video for "Notice Me" exhibits DC's keen sense for visual flair. The Milwaukee native forms a four-man boy band, complete with matching wardrobes and choreographed dances, before heading back to an L.A. chateau for poolside fun. "Notice Me" is the latest in a line of quality DC The Don videos, following the red-tinted "Megalodon" and The Sandlot-homaging "Ghost Rider." 
The 22-year-old rapper had a successful 2020, marked by his debut album Come As You Are and its deluxe edition. With more than 75 million streams across platforms, Come As You Are emphasizes the importance of being authentic to your creative self. The album was home to DC's buzzing single "WORST DAY : (" (12 million total streams), as well as standout ragers like "Wait Your Turn," "NASCAR RACER," and "Campfire Story." Featuring production from Supah Mario, Trademark, SephGotTheWaves, and more, Come As You Are (Deluxe) is available everywhere via Rostrum Records.
DC The Don is currently putting the finishing touches on My Own Worst 3nemy his second album, set to release later this year via Rostrum Records. Stay tuned for much more music from the one-of-a-kind artist in the weeks to come.
Watch "Notice Me": https://youtu.be/QqNhO7My9eY
Please contact Gavin or Kevin for more info.
The Background:
DC The Don is a rapper from Milwaukee, WI. In 2016, at the age of 16 and standing 6'7", DC moved to Los Angeles to pursue a basketball career under Lavar Ball and alongside teammate LaMelo Ball. During this time, he fell in love with music and used his spare time to make experimental records which suddenly gained traction – As the public became increasingly aware of DC The Don's talent for rapping, NBA player Lonzo Ball featured his song "Everything 1k" on the first Big Baller Brand shoe commercial, introducing DC The Don's music to an even wider audience. DC signed to Rostrum Records in 2020, releasing his debut album Come As You Are on August 7th, generating over 75 million streams across platforms.
---
Links:

instagram | twitter | youtube | soundcloud | spotify
"Notice Me":  https://smarturl.it/DCTheDonNoticeMe / https://youtu.be/QqNhO7My9eY
"Megalodon":  https://smarturl.it/DCTheDonMegalodon / https://youtu.be/7xupDj5nYBg
"Ghost Rider": https://smarturl.it/DCTheDonGhostRider / https://youtu.be/4InxylYqH4s
"ØUTLAW": https://www.youtube.com/watch?v=o2CxUNSuLT0
"Worst Day ):": https://youtu.be/IUma3lyWEMo
Come As You Are (Deluxe): https://smarturl.it/DCTheDonCAYADeluxe
"Wait Your Turn": https://www.youtube.com/watch?v=-wLVbKqCgvE&feature=youtu.be / https://smarturl.it/DCTheDonWaitYourTurn
"Hello DC!": https://youtu.be/FreXBlV57_8
Come As You Are: https://smarturl.it/DCTheDonCAYA
"Nascar Racer": http://smarturl.it/DCTheDonNascarRacer
"Campfire Story": https://youtu.be/zqCPURtgoc0
"Eclipse": https://smarturl.it/DCTheDonEclipse
"Jesus Can't Save You": https://smarturl.it/DCTheDonJCSY
"Red Light" ft. DDG & YBN Almighty Jay: https://www.youtube.com/watch?v=lLVYoXBQ2W0