03.18.2020
Video: Curren$y & Fendi P – "Swang"
The Two Rappers Show Us How to Live the Jet Life in the Latest Video from Smokin' Potnas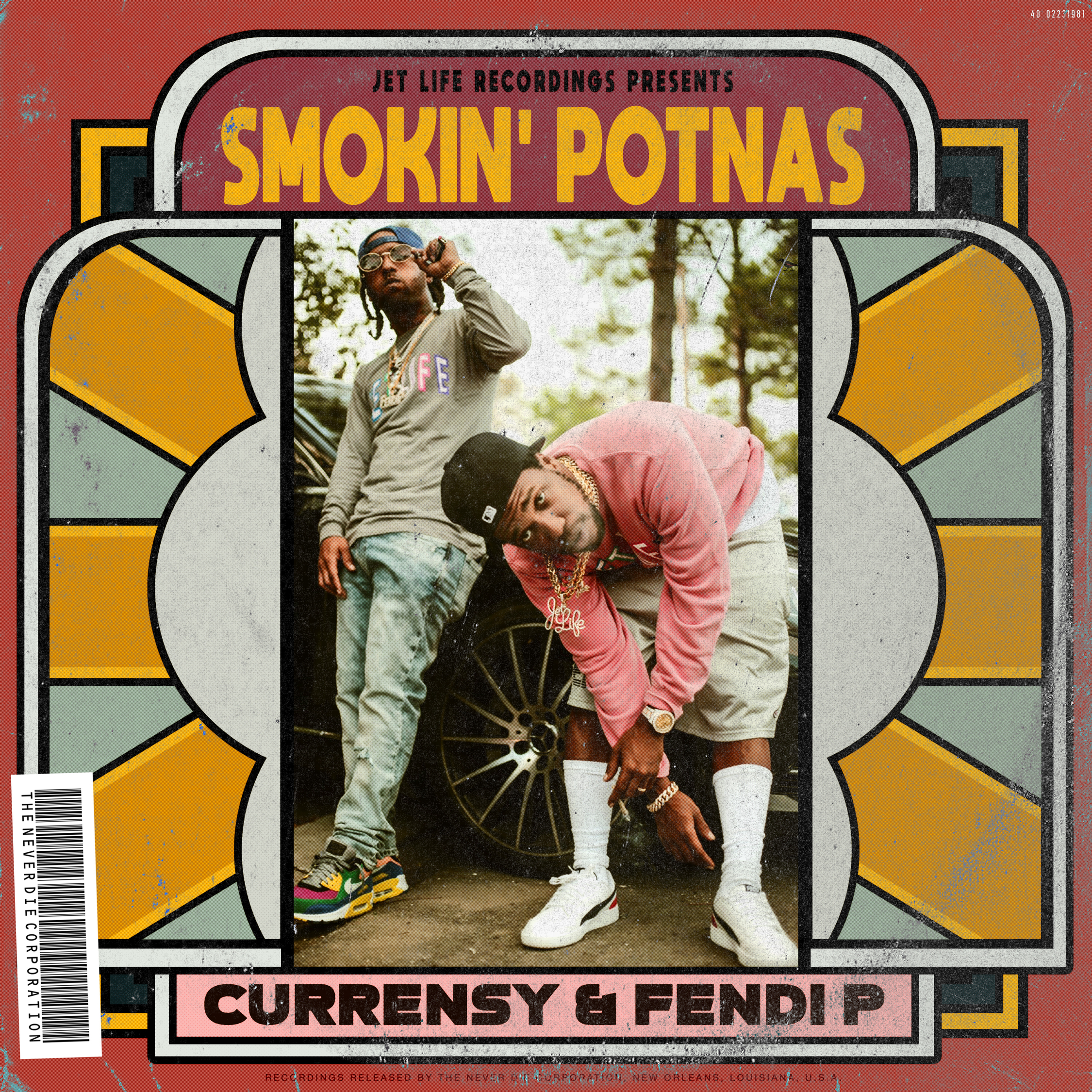 Critical Praise:
"Curren$y is still capable of rapping something so simple it'll make you wonder how no one has rapped it already" – Pitchfork
"Curren$y's sharpened pen and deft wordplay will quiet the doubters. His influence was evident then, and it's irrefutable now." – Rolling Stone
The Video:
Combining laid-back rhymes with an unparalleled work ethic, there's no one in the rap game quite like Curren$y. Kicking back with his close friend and Jet Life Recordings signee Fendi P, the New Orleans native shares "Swang," his new music video. With a soulful, hard-hitting instrumental from Smitty Beatz, "Swang" is a detail rich ode to flexing, as both emcees cleverly catalog their embarrassment of riches: "Burn a O, this ain't trader smoke, this is rapper dope/Chasin' dough, ain't chasin' no hoes, be slammin' Chevy doors," rhymes Fendi P. In the video, Spitta and Fendi show off their sparkling Chevy Impala–bright purple with solid gold rims–as they cruise around the parts of their city that tourists wouldn't dare visit. "Swang" is the latest video from Smokin' Potnas, the Jet Life duo's recent project.
Unloading life lessons atop lush production, Curren$y and Fendi offer pearl after pearl of street wisdom on Smokin' Potnas–Spitta offers a veteran perspective on growing your bankroll, while Fendi assumes the role of the striver, never satisfied even as his day-to-day grows more luxurious. The two New Orleans natives are on top of their game, crafting slick flexes that weave within soul-samples and tuneful 808s–Fendi marvels at his sparkling watches and beautiful views on "Stainless," and Curren$y perfects his Lambo talk on the Harry Fraud-produced "Foreign Outside." Featuring production from Harry Fraud, Sledgren, TraumaTone, and more, Smokin' Potnas is available to stream everywhere via Jet Life Recordings/EMPIRE.
Formerly known as Corner Boy P, Eastside New Orleans rapper Fendi P has been steadily rising since his 2016 debut, collaborating with the likes of Lil Wayne, Project Pat, and many others. Last year, Fendi dropped Fendi P 3, a 15-song set that spotlighted his skill with fresh flexes and sharp storytelling.
Uncountably prolific, but never lacking in quality, Curren$y has already had a busy 2020, collaborating with Dj.fresh on The Tonite Show With Curren$y in January, and treating his fans to the 3 Piece Set EP just a month later..
Stay tuned for much more from Curren$y and Fendi P, together and separate, as 2020 moves on.
Watch "Swang": https://www.youtube.com/watch?v=a5_adGSPTIQ
Buy/Stream Smokin' Potnas: https://empire.ffm.to/smokinpotnas
Smokin' Potnas tracklist:
1. Strategize (Prod. by TraumaTone)
2. The World I Know (Prod. by Sledgren)
3. Swang (Prod. by Smitty Beatz)
4. Stainless (Prod. by Smitty Beatz)
5. Checkered Flag (Prod. by Smitty Beatz)
6. Foreigns Outside (Prod. by Harry Fraud)
7. One Night (Prod. by Smitty Beatz & 808 Ray)
8. Eye of the Tiger (Prod. by Sledgren)
9. Smokin Potna (Prod. by TraumaTone)
Please contact Michelle or Kevin for more info.
---
Links:
Curren$y: official site | instagram | twitter | facebook | spotify | youtube | soundcloud
Fendi P: instagram | twitter | spotify | youtube | soundcloud
"Swang": https://www.youtube.com/watch?v=a5_adGSPTIQ
Smokin' Potnas: https://empire.ffm.to/smokinpotnas
"Strategize": https://youtu.be/dME-0Ty-zZc