3.20.2020
Comethazine Returns With Pandemic!, His Second Album, Arriving March 27th via Alamo Records
Rap's Supervillain Plots His Next Move From His Shiny New Foreign in the Video for Lead Single "No Front"
Critical Praise:
"St. Louis teen Comethazine gave rap a shot, and got millions of streams in return. As his December 2017 video 'Piped Up' inches closer to 3 million views, it seems the young rapper made the right choice to leave the regular nine-to-five life behind" – XXL
"Comethazine is one of the most buzzing artists in the hip-hop world" – HotNewHipHop
The Announcement:
Specializing in bite-sized, adrenaline-fueled bangers, nobody in rap brings an energy quite like Comethazine's. Channeling his darkest impulses into a hard-hitting new project, Comethazine plans Pandemic, his next album. Perfecting the style he pioneered during his successful Bawksee series of projects, including last year's Bawskee 3.5, Pandemic (a title he picked after enjoying a documentary on Netflix in January) finds Comethazine sharpening his wordplay, adding to his arsenal of flows, and growing his bankroll. Dripping with the pure evil attitude that earned Comethazine his loyal legion of fans, Pandemic arrives on March 27th via Alamo Records.
"I was on tour in Europe in February and started watching this documentary called Pandemic in the hotel," says Comethazine. "It got me thinking about the end of the world and shit. The music I made for this album has that energy and fit perfectly."
Along with the announcement of the project, Comethazine shares "No Front," the first video single. An apocalyptic banger complete with siren-like horn blasts, heralding untold calamity, "No Front" is an unapologetic flex-fest. Over a scant 103 seconds, Comethazine rattles off an escalating series of outlandish bars, piling up to create a picture of a person who truly gives zero f*cks: "A life without a drum is no fun/100 plus shots, one gun/100 shots of lean, not rum/I don't drink liquor, just lean/Never popped a pill, not one bean." In the video, the St. Louis native schemes stacks bands in his lair, roosts in his bright red 'Rari, and enjoys a fine meal ("Filet mignon, crab, well done") at a fancy restaurant with a model or two.
Named an XXL Freshman in 2019, the 22-year-old Comethazine has paved his own path in the music industry, building a huge fanbase without assistance from co-signs, features, or big name producers. His 2018 breakout single "Bands" earned a Gold certification from the RIAA, and his signature song "Walk" went platinum and earned a remix from A$AP Rocky.
Watch "No Front": https://www.youtube.com/watch?v=XwPhUjpW3r0
Buy/Stream "No Front": http://smartURL.it/nofront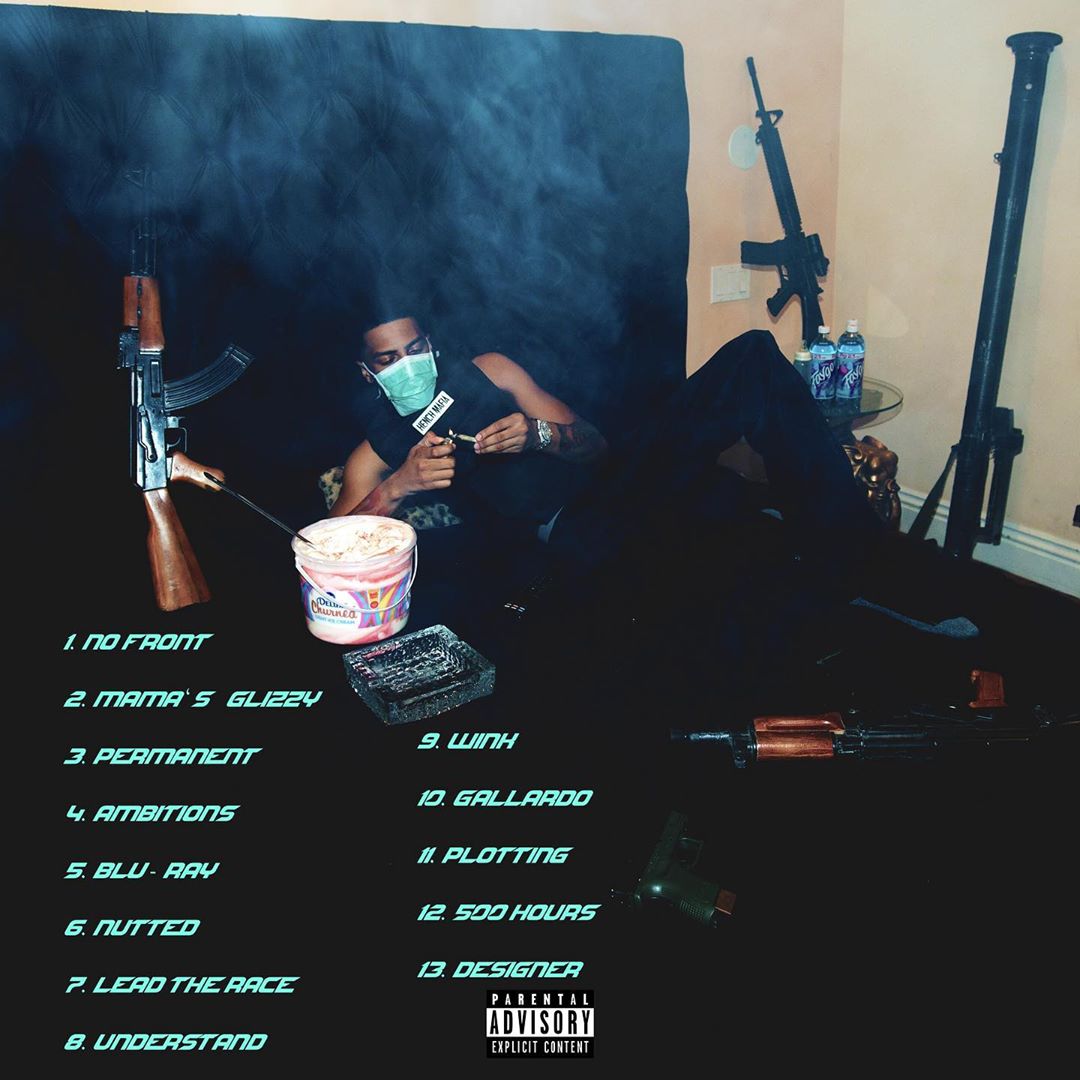 Contact Michelle or Scott for more info.
The Background:
Born Frank Childress in 1998, St. Louis-native Comethazine was a lean-loving high-school dropout. Influenced by Nipsey Hussle, Odd Future, Lil B, and Chief Keef, he started rapping in 2015. He soon discovered that his initial output was not as well received as party-oriented cloud rap, so he switched angles and scored a pair of local underground hits with "Run It" and "Hella Choppers." The Aloe Vera EP landed in 2016, which resulted in a late-2017 deal with Alamo Records. A slew of short singles followed, including "Deathwish," "Piped Up," "Oowee," and "Hero." "Bands" became a viral hit, landing on his first full-length, Bawskee, which debuted on the Billboard 200 upon its release in 2018.
---
Links:
"No Front": https://www.youtube.com/watch?v=XwPhUjpW3r0
"Glide Freestyle": https://youtu.be/07dabxuWDps
"No Evidence": https://www.youtube.com/watch?v=CxRrJInaFCU
"FIND HIM!": https://www.youtube.com/watch?v=R6UgKDcQ48w
Bawskee 3.5: https://smarturl.it/bawskee3.5 / https://soundcloud.com/comethazine/sets/bawskee35/
Comethazine XXL Freshman Cypher (w/ Tierra Whack & Roddy Ricch): https://www.youtube.com/watch?v=yt7KtzjOXe4
Comethazine XXL Freshman Freestyle: https://www.youtube.com/watch?v=0Xj6c70F46k
"Walk" (Remix) ft. A$AP Rocky: http://smarturl.it/walkremix // https://youtu.be/UF0Y6ct6IHM
Bawskee 2: http://smarturl.it/bawskee2
Bawskee: https://open.spotify.com/album/2lxOYynQ4xHvUZzFVbc1iO?si=iVeCf4xPROyBlY2ZEFMQpw
"Bands": https://www.youtube.com/watch?v=6TOoD1-7_GY