7.7.2023
Chow Lee Announces Hours After The Club, His Next Project, Coming July 14th
The Long Island Native and "Sexy Drill" Pioneer Lays Down the Law with New Single "SUPERSEXXXYSUMMER"
The Follow-Up To His Acclaimed Cash Cobain Collab 2 SLIZZY 2 SEXY, Chow Lee Prepares an 18-Track Document of His Womanizing Lifestyle

Critical Praise:
"Meet the Artists Taking New York Drill in a New Direction" – Rolling Stone
"Rappers to Watch in 2023" – Rolling Stone
"Cash Cobain and Chow Lee treat all of New York like it's an X-rated dating show—and they're the only available bachelors." – Pitchfork
"In a just world, five different tracks on 2 Slizzy 2 Sexy would be serious song of the summer contenders." – Pitchfork
Best Hip-Hop Albums of 2022 – UPROXX
The Announcement:
Applying his featherlight and elastic flow to danceable instrumentals that blur the line between club music and drill, Chow Lee is always on the prowl. Announcing his next collection of sexy drill anthems, the Long Island native announces Hours After The Club. Spanning 18 tracks, including two created collaboration with his duo partner Cash Cobain, Hours After The Club is the perfect companion to breezy summer nights, as Chow recounts his barrage of one-night stands in X-rated detail. Marked by the airy melodies and unexpected punchlines that dotted his critically acclaimed 2 SLIZZY 2 SEXY project, Hours After The Club is an addictive listen, radiating with the seductive charm that inspired Pitchfork to affectionately call Chow Lee one of the "horniest rappers out." Home to the recent singles "no hesi," produced by Synthetic, and "pamper!," Hours After The Club is available everywhere on July 14th.
Along with the announcement of the project, Chow shares "SUPERSEXXXYSUMMER," his new single. Floating atop militaristic Jersey club snares, "SUPERSEXXXYSUMMER" is an anthem for sweaty dancefloors, with only some airy synthesizers, quietly-rumbling bass, and well-timed fingersnaps distracting from the relentless beat. Speeding up his flow to match the song's tempo, Chow explores the depths of his one-track mind, explaining the unbalanced arrangement he has with his main girl: "Me and my main b*tch, we the same/We be cheatin, give her high five/I'm on her time, she on my time/She be outside, I be outside/I cheat full time, she cheat part time." 
The upcoming Hours After The Club is a worthy follow-up to 2 SLIZZY 2 SEXY, his 2022 collaborative project with Cash Cobain. Praised by Pitchfork and Rolling Stone, and earning "Best of 2022" distinction from UPROXX, The FADER, and more, 2 SLIZZY 2 SEXY combined the sample-heavy sound of the Bronx with the hard-hitting dance beats from New Jersey to change the face of the NYC drill scene. The album, and its even bigger and nastier Deluxe edition, was a sterling document of what Chow and Cash call "sexy drill," a lighter take on the sub-genre's sound that relocates the subject matter from the block to the bedroom. 2 SLIZZY 2 SEXY highlight "Vacant" was recently named the 73rd Best East Coast Rap Song of All Time by Rolling Stone.
2 SLIZZY 2 SEXY was the latest launching point in Chow Lee's career as a New York City mainstay. He dropped his first project in 2018, displaying the sexually frank and insidiously clever lyrics for which he's now known, and elevated his game with 2021's Sue Me. The effortlessly fly Long Island native took his "sexy drill" overseas earlier this week, with a performance at Rolling Loud Portugal, and continuing this weekend in Munich with a set at Rolling Loud Germany.
Now striking out on his own, Chow Lee is on a mission to become the next King of New York. Before he returns to the Five Boroughs, catch Chow Lee at Rolling Loud Miami on Sunday July 23.
Stream "SUPERSEXXXYSUMMER": https://music.empi.re/supersexxxysummer
Pre-save Hours After The Club: https://music.empi.re/hoursaftertheclub
Hours After The Club tracklist:
YUP!
u deserve it
fix up
jatty
on behalf of the association w/ Cash Cobain
drais
duh!
adultery
too jaded to care
blick in the party
not detox friendly
no hesi
SUPERSEXXXYSUMMER
pamper!
full service ft. Cash Cobain & Lonny Love
diss track maybe
chow lee's life
p.s. distant lover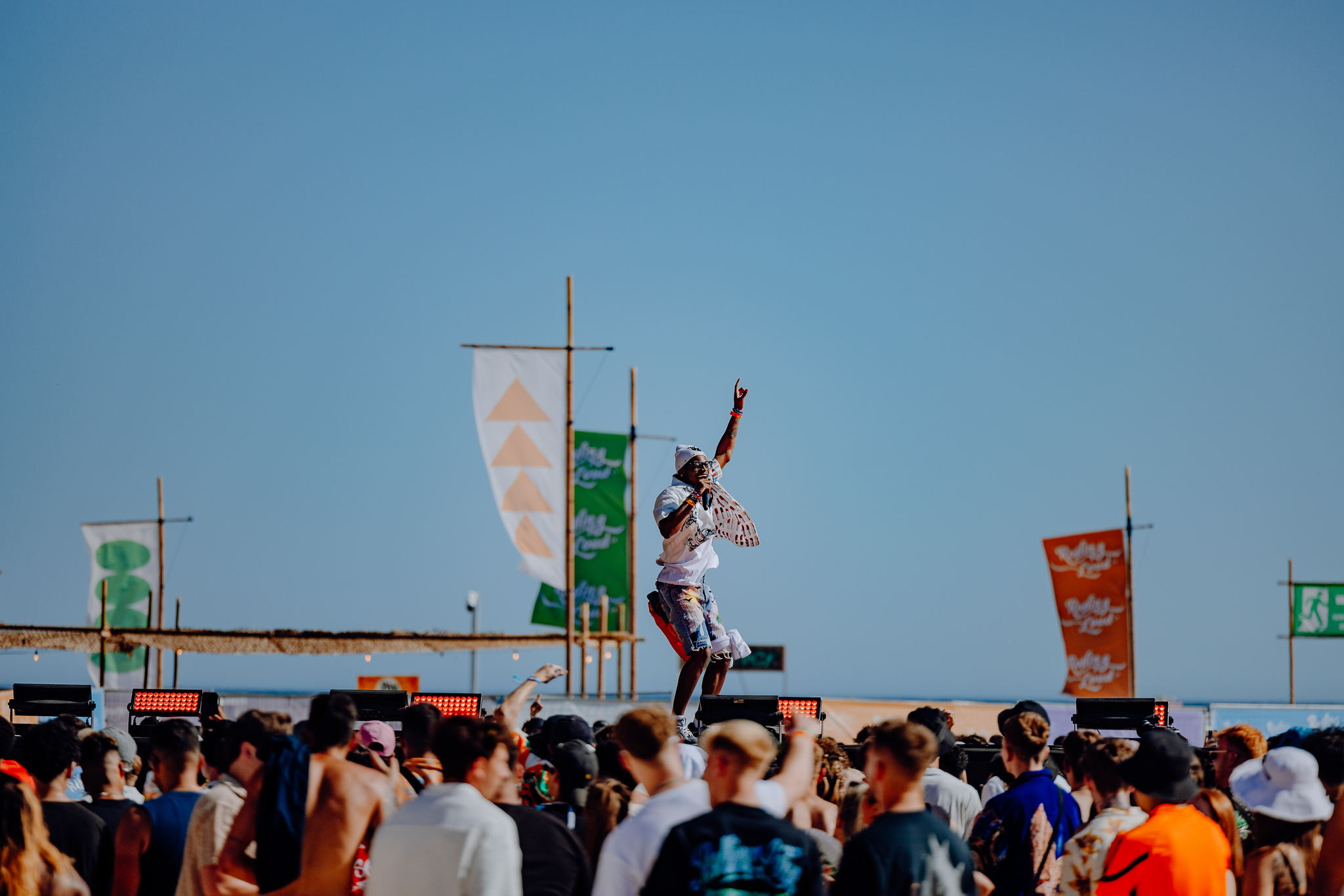 Chow Lee performs at Rolling Loud Portugal (credit: Rolling Loud/@miguel_estrela)
Please contact Michelle or Chris for more info.
---
Links:
instagram | twitter | soundcloud | spotify | youtube | tiktok
"SUPERSEXXXYSUMMER": https://music.empi.re/supersexxxysummer
Pre-save Hours After The Club: https://music.empi.re/hoursaftertheclub
"no hesi": https://www.youtube.com/watch?v=AQcgrvDuIk8
"pamper!": https://www.youtube.com/watch?v=iHGXZ4xVdxY