3.1.2022
Video: Chino Cappin – "Disrespectful" ft. Jacquees
The Alamo Records Signee Teams with Cash Money Crooner Jacquees for a Satin-Laced Serenade from Recent Project, Permanently Scarred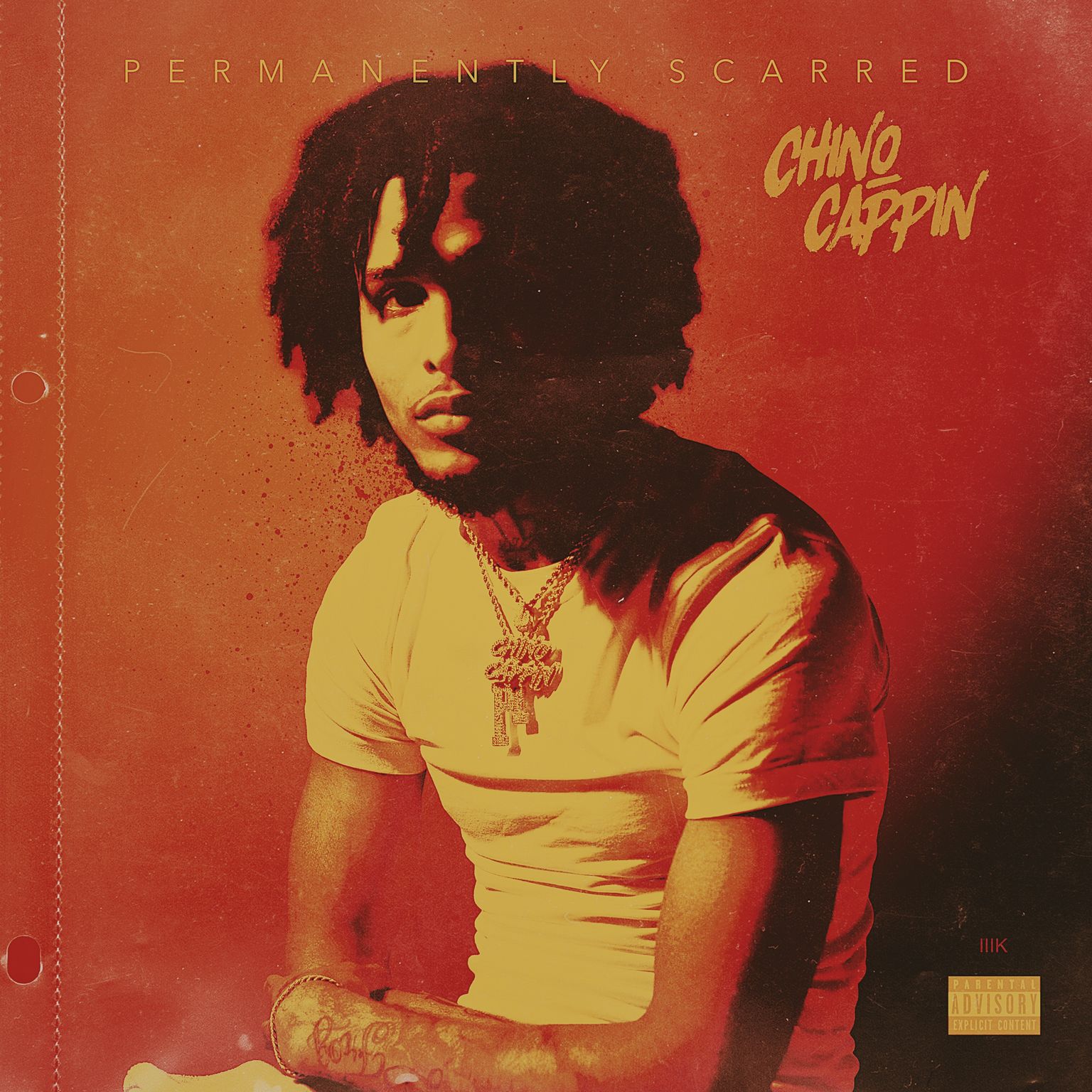 Critical Praise:
"It seems Chino Cappin' has found his own lane, and he performs best when he puts his impressive voice to use." – HotNewHipHop
"He explores his relationships with his loved ones on the deeply personal track" – UPROXX
"Dirty South influences and driving top lines set Chino Cappin apart" – Dummy Mag
"Chino Cappin has been a consistent force over the past several years, setting the standard for Georgia artists coming up outside of the Atlanta metro and developing as a vocalist and writer through the entire process." – Lyrical Lemonade
The Video:
With his silky smooth tenor and trap-romantic versatility, Georgia's Chino Cappin persevered through a turbulent past to become the rising star he is today. The Fort Valley-born artist returns today to drop the new video for his Jacquees-assisted slow jam, "Disrespectful." A standout from his recent project, Permanently Scarred, the sweetly toxic anthem is anchored by  luscious guitars and intricate chords, courtesy of frequent Jacquees collaborator, Nash B.
The BPace-directed video sets a steamy scene as Chino reclines with a lingerie-clad lover, as he vents his frustrations with another woman, and Jacquees spends quality time with a baddie in the back room of an Atlanta club. Donning a cozy, forest green turtleneck with the words "Cut Throat" embroidered on its collar, Chino reminds us that although he has the range to hold his own on the R&B side, he's more than happy to snap right back to the streets, rapping, "I know your type/You 'bout to f*** up and see my other side."
The new project is home to buzzing singles like "Last Time," his yearning collaboration with fellow ATL native, PopLord, nearing 1.5 million views on YouTube, and "Ed Edd Eddy," a fiery collaboration with 21 Lil Harold that earned a shout out from 21 Savage himself. Armed with his signature raspy tenor and agile delivery, Chino drifts seamlessly between colorful melodic runs and hard-biting triplet flows, detailing romantic situations with aplomb and flexing whenever necessary on Permanently Scarred, available everywhere via Alamo Records.
After releasing two projects and showing off his pipes on tour with K CAMP in 2021, January's Permanently Scarred marks a turning point in the young artist's rise, and he's only gaining speed from here. With Chino SZN in full effect, stay tuned much more from the burgeoning star in 2022.
Watch "Disrespectful" ft. Jacquees: https://www.youtube.com/watch?v=34JFrZpIlxU
Stream Permanently Scarred: https://lnk.to/ChinoCappin-PermanentlyScarred
Permanently Scarred Tracklist:
Been A Minute
Permanently Scarred
Toxic
Runnin
Ed Edd Eddy ft. 21 Lil Harold
Demon
Inside Ya Head
Money Crazy ft. PopLord
Till The Morning
Morning Prayer
Say My Name
Last Time ft. PopLord
Disrespectful ft. Jacquees
Where You At?
Letting You Go
Please contact Michelle or T'Keyah for more info.
The Background:
Chino Cappin is a lyricist and singer of many hats. First and foremost, he's the voice of the streets, with a background in the slums that has given him the creative drive to progress in the packed hip-hop industry. But in addition to his rough and gruff image, he's a fun-loving goofball, intense creative, and mastermind of charisma. With co-signs from No Jumper and the UK's Dummy Mag, it's clear many people from around the world have begun to tune in to hear what Chino's been saying and continues to say. To date, Chino has amassed over 1.1 million streams, 900,000+ views, and an Instagram following of 28k+. These are authentic, consistent numbers that reveal a fanbase genuinely attracted to Chino in all capacities. His impact can be attributed to his authentic approach to rap and, surprisingly, his process of making music which is a unique take on two well-tested methods. He typically looks to select beats that evoke emotion and then lay down melodies and write to them. However, he also enjoys going off the top with whatever he's feeling in the moment as well.
Links:
instagram | twitter | youtube | soundcloud | spotify
"Disrespectful" ft. Jacquees: https://www.youtube.com/watch?v=34JFrZpIlxU
"Permanently Scarred": https://www.youtube.com/watch?v=bZSsbKMFRzk
Permanently Scarred: https://lnk.to/ChinoCappin-PermanentlyScarred
"Edd, Edd, Eddy" ft. 21 Lil Harold: https://youtu.be/LgtGUY2VqcU / http://lnk.to/ChinoCappinEdEddEddy
"Ed, Edd, Eddy" (Live): https://www.youtube.com/watch?v=kLBkeZBh500
"Last Time" ft. PopLord: https://www.youtube.com/watch?v=PB0C-R-WaQU
"Demon": https://youtu.be/BhvWizA85FI
"Money On My Mind": https://www.youtube.com/watch?v=PQ0euPk48zU
Ladders: http://smarturl.it/ChinoCappinLadders
"Still Loading": https://www.youtube.com/watch?v=lDF7g0rnQBo
"Hot Sh*t" ft. Metro Marrs: http://smarturl.it/HotShitChinoCappin / https://youtu.be/OXwn5jZWgT0
F*CC It BaCC To The BasiCs: https://soundcloud.com/chinocappin/sets/fucc-it-bacc-to-the-basics / https://mymixtapez.com/album/244350
"ZaKeisha": https://youtu.be/nOrnGO2V3vs
"On My Last": http://SmartURL.it/OnMyLastChinoCappin / https://youtu.be/nOrnGO2V3vs
"Shine": http://lnk.to/ChinoCappinShine / https://www.youtube.com/watch?v=qmy1SABv3RI
"Fake Love": https://www.youtube.com/watch?v=43UaRZedBeA
"Lap Dance": https://www.youtube.com/watch?v=Cc5nwbQZifw