MP3: Chevy Woods – "56 Grams Freestyle" (Prod. by Southside)
The Taylor Gang Rapper Shares Another Freestyle, Strongly Closing Out His Breakthrough Year
12.18.2015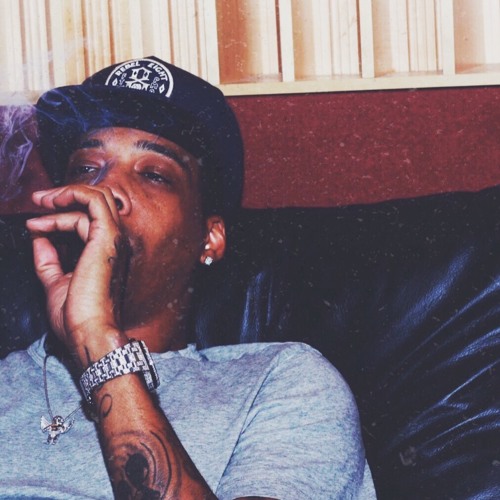 Critical Praise for Chevy Woods:
"Chevy flies high and gives the world an in depth look into his life as a Taylor Gang aviator." – XXL Mag
"The TGOD rapper hasn't stopped grinding…" – HotNewHipHop
"He's proven that you can make money without selling out to a label, gaining more than 300,000 followers on Twitter and 67,000 downloads of his mixtape, Gangland 3." – Pittsburgh City Paper
The Song:
Taylor Gang Ent. rapper Chevy Woods is closing out what's been a breakthrough year with a bang. For his newly released "56 Grams Freestyle," the Pittsburgh native takes over Future's Southside-produced "56 Nights" single. "We've seen Chevy go further and further down the trap rabbit hole, and this might be the most trapped out he's sounded yet, ad-libs and all," states HotNewHipHop. "This was a big year for me dropping The 48 Hunnid Project, my first official release," Chevy Woods says. "The fans reacted so strongly with their support that I wanted to give back in the form of a few freestyles to close the year out. I can't reveal exactly what's in store for 2016 yet, but all the Taylor's should know that we have some big things in the works."
In November, Chevy Woods teamed up with producers Ricky P. and Ghetto Guitar for "Fucc Up the Face," a loose single debuted by VIBE that continues to heat up the clubs. The song followed Chevy Woods' The 48 Hunnid Project, which released in August, boasting collabs with DeJ Loaf, Post Malone, OG Maco, Rico Love, and Wiz Khalifa. The 48 Hunnid Project was a monumental release for Woods – it was the first retail release for the Pittsburgh rapper who's carved his niche as a mixtape king. Back-to-back visuals for "Wit Me" with Rico Love and the Post Malone and PJ-assisted "Getcha Some" followed previous video releases from the project for "Now That I'm Up," the i-D-premiered "All Said and Done" featuring Dej Loaf, and "48 Hunnid," which debuted via Yahoo! Music.
Listen to "56 Grams Freestyle": https://soundcloud.com/chevywoods/56-grams-freestyle
Check out the Taylor Gang premiere: http://www.taylorgang.com/chevy-woods-56-grams-freestyle/
Listen to The 48 Hunnid Project: https://open.spotify.com/album/3Gnyb7Q7EkNBaYFJl5RxsY
Purchase The 48 Hunnid Project: http://smarturl.it/48hunnid
Please contact Michelle or Rory if interested in talking with Chevy Woods.
Chevy Woods Background:
Chevy Woods has been building up momentum with his mixtapes Red Cup Music, The Cook Out, and the Gangland series, progressing his sound with each release. After years of writing and recording in his home studio, Chevy traded in his keyboard for cash to pay for studio time. In 2004, while recording at Pittsburgh's I.D. Labs Studios, Chevy encountered Wiz Khalifa and the two instantly formed a bond. "Me and Wiz, we always had each other's backs. Since we were both recording at I.D. Labs at the same time, we would hold each other down," Chevy has explained. "Even if it was just picking up Wendy's for the other one on our way to the studio."
---
Links:
official site | facebook | twitter | instagram | soundcloud
"56 Grams Freestyle": https://soundcloud.com/chevywoods/56-grams-freestyle
"Fucc Up The Face": https://soundcloud.com/chevywoods/fucc-up-the-face-prod-by-ricky-p
"Wit Me": https://www.youtube.com/watch?v=46o3FQZbLmI
"Getcha Some": https://soundcloud.com/chevywoods/getcha-some-ft-post-malone-pj/ // https://www.youtube.com/watch?v=tVNV3MJYC6o
"Jeter": https://soundcloud.com/chevy-woods/jeter-prod-by-bobby-johnson
"4800": http://vevo.ly/Dr6fgY
The 48 Hunnid Project: https://open.spotify.com/album/3Gnyb7Q7EkNBaYFJl5RxsY
"All Said And Done": https://youtu.be/Hn08FgrfTac // https://soundcloud.com/chevywoods/all-said-and-done-ft-dej-loaf
"Now That I'm Up": https://youtu.be/i_vYfiQoCKA
SXSW I Love Texas: https://soundcloud.com/chevywoods/sets/sxsw-i-love-texas
"Gold Chainz Gold Daytons": https://www.youtube.com/watch?v=QlFDgFrgnYw
"Shooters": https://www.youtube.com/watch?v=YifombqxmZg
"In the Kitchen": https://www.youtube.com/watch?v=2GW3g_AcoHk
"30 Deep": https://www.youtube.com/watch?v=L295wjrfTqw
Gangland 3: http://chevywoodsmusic.com/chevy-woods-new-mixtape-gangland-3-is-out-now/