12.22.2020
Audio: Superboy Cheque – "Zoom" (Remix) ft. Davido & Wale
The Rising Nigerian Star Recruits Two Heavy-Hitters to Lend Their Voices To His Buzzing Afro-Fusion Hit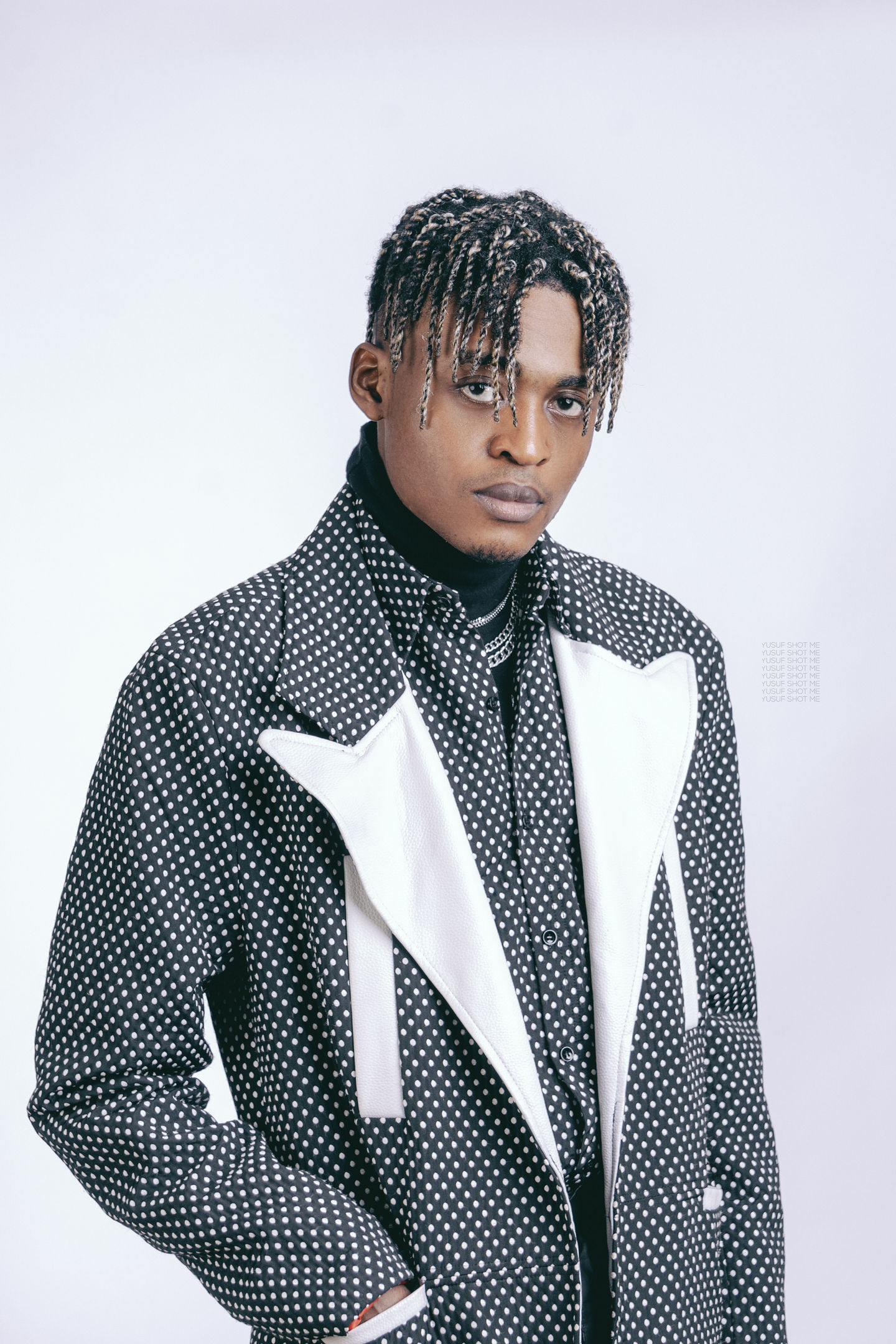 Critical Praise:
"The talent jumps out of this young man…He also has the 'young forever' tenor vocals that suits Afro-pop, trapsoul, rap, post-destructionist emo and trap. This EP is a winner from all angles and intents, and all its songs are impressive with high replay value." – Pulse Nigeria
The Song:
Up-and-coming Nigerian artist Superboy Cheque made waves in Africa this past summer when his single "Zoom," a highlight track from his debut EP, Razor, charted across the continent. Now, the 25-year-old artist has enlisted the help of fellow Nigerian artist Davido and rapper Wale for the official remix of the genre-bending single.
In the original "Zoom," Cheque demonstrates his Afro-fusion style, combining the emotional street music and lilting melodies of Lil Durk and Roddy Ricch with the lush musicality of Afrobeats. On the remix, Cheque recruits two artists that typify the hybrid approach that has him on the rise. Lending his pipes to the remix's first verse, Nigerian superstar Davido makes good on his promise to hop on the "Zoom" remix, complimenting Cheque's angelic tenor with a gruff rap verse. A rapper who proudly represents his Nigerian heritage, Wale adds a  new dimensions to the track by effortlessly his rhythmic rap cadences into this trap-influenced Afrobeat earworm. This cross-continental collaboration helps establish Cheque's bonafides and amplifies his hybrid sound.
When the original version of "Zoom" was released, it slowly developed into one of the biggest Nigerian hits of 2020. Racking up over 40 million streams across platforms, "Zoom" reached number two on Nigeria's all-genre Apple Music chart, only trailing Davido's smash single "FEM." "Zoom" also reached #2 on the worldwide Audiomack chart (25 million+ total streams), peaked at #4 on Ghana's Apple Music chart, #3 on Sound City Africa's Top 20 chart, and #3 on Nigeria's Shazam chart. Released in September, the music video for "Zoom" has over 1.4 million views.
Signed to Penthauze, a label founded by respected Nigerian rapper Phyno, Cheque is currently preparing videos for more Razor EP highlights. "Zoom" (Remix) comes on the heels of the release of "Loco," another highlight from Razor. Cheque recently earned a "New Artist Spotlight" from Apple Music Nigeria, who named Cheque "New Artist of the Month" for November 2020.
The artist is vocal and active in Nigeria's #EndSARS movement against police brutality, posting in support on socials and even taking to the streets himself in protest. More than ready to become Nigeria's next crossover star, Cheque is only scratching the surface of his immense talents. Stay tuned for much more from the young artist.
Listen to "Zoom" (Remix) ft. Davido & Wale: http://smarturl.it/zoomremix
Watch "Zoom": https://www.youtube.com/watch?v=xkFKrYc_ero
Listen to Razor on the platform of your choice: apple | spotify | audiomack | pandora | deezer
Razor EP tracklist:
Zoom
Loco
Satisfied
Odun
Hollywood
Please contact Michelle, Kerry, or Andrea for more info.
---
Links:
official site | instagram | twitter | youtube | spotify
"Zoom" (Remix) ft. Davido & Wale: http://smarturl.it/zoomremix
"Loco": https://youtu.be/Z44nx7P52JQ
"Zoom": https://www.youtube.com/watch?v=xkFKrYc_ero
Razor EP: apple | spotify | audiomack | pandora | deezer
"Satisfied": https://www.youtube.com/watch?v=I3FuFYjbU2U