11.2.2020
Singer/Rapper Superboy Cheque is One of Nigeria's Fastest-Rising Stars
The Young Artist is Climbing Charts in His Home Country with Singles like "Zoom" and "Satisfied"
Signed to Penthauze, a Label Founded by Nigerian Rap Legend Phyno, Cheque Prepares to Make Waves Stateside with His Hip-Hop/Afrobeats Hybrid Style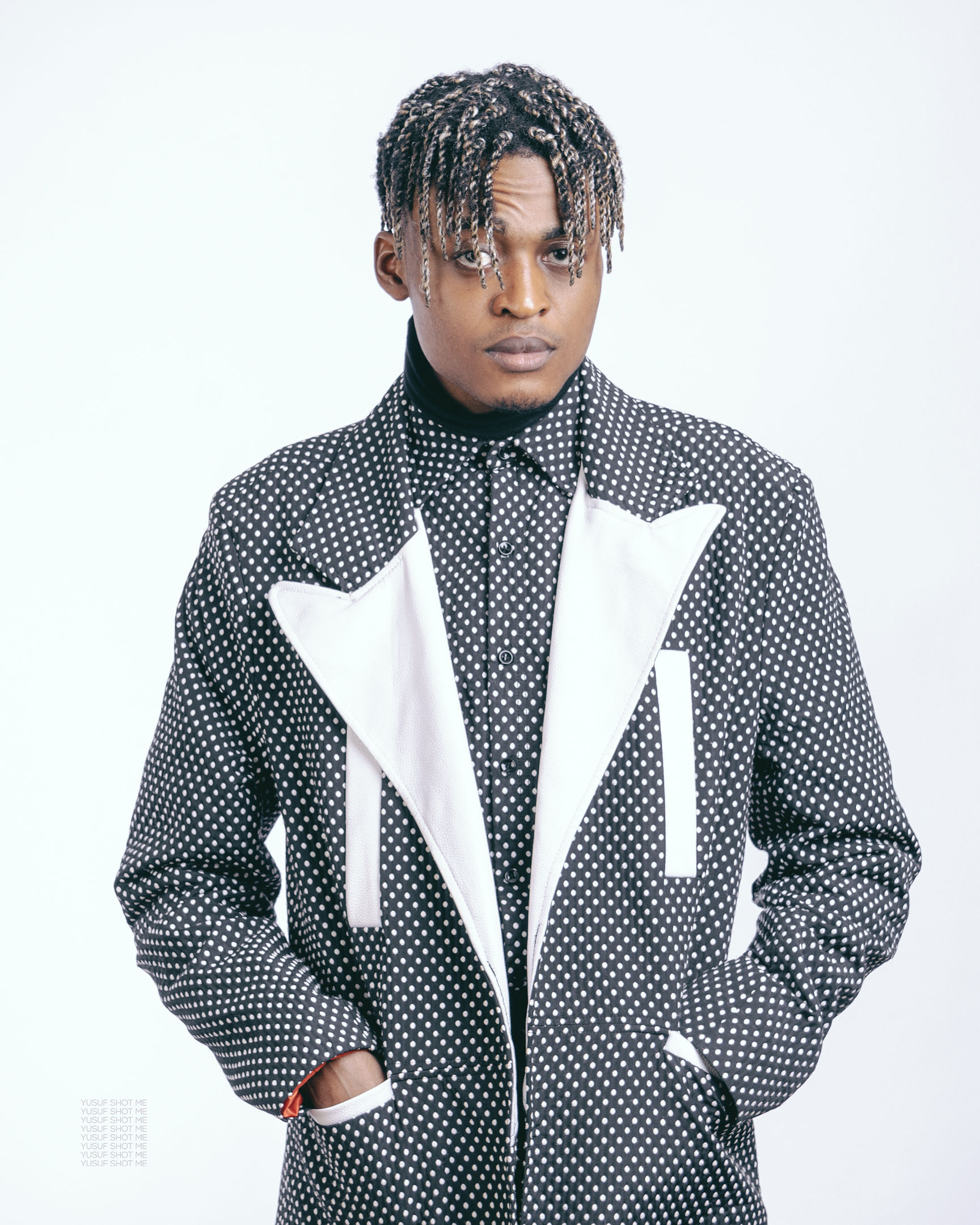 Critical Praise:
"The talent jumps out of this young man…He also has the 'young forever' tenor vocals that suits Afro-pop, trapsoul, rap, post-destructionist emo and trap. This EP is a winner from all angles and intents, and all its songs are impressive with high replay value." – Pulse Nigeria
The Music:
Blending the bounce and vibes of Afrobeats with the attitude and vocal delivery of hip-hop, Superboy Cheque is poised to become Nigeria's next massive crossover success. The rising artist had a breakthrough summer in his home country, releasing the acclaimed Razor EP, and coming through with lush music videos for EP highlights "Zoom" and "Satisfied."
Though it is only a small taste of his considerable talents, the 5-track Razor demonstrates the genre-blending ability that has the formidable Nigerian music scene buzzing. The EP opens with "Zoom," a trap ballad that evokes the emotional street music of Lil Durk and Roddy Ricch. Floating above dramatic piano and ethereal vocal samples, the self-anointed "Superboy" cycles through flows in his high tenor as he asserts his world-conquering ambitions. On "Satisfied," a Certibeats and Masterkraft-produced Afrobeats banger about being a "bad boy in a good mood every day," Cheque weaves between woodblock percussion and gently-plucked guitar, proving he can hang with any of West Africa's vocal giants.
"I made this track not just for me, but for everyone that is dealing with someone or something thing in their life, job, family that is trying to hold them back," says Cheque
With a video that shows Cheque soaring through Lagos in a flying Benz, "Zoom" has evolved into one of the year's biggest hits. Racking up over 20 million streams across platforms, "Zoom" reached number two on Nigeria's all-genre Apple Music chart, only trailing Afrobeats superstar Davido who retweeted Cheque and offered to hop on the song's remix. "Zoom" also reached #2 on the worldwide Audiomack chart (10 million+ total streams), peaked at #4 on Ghana's Apple Music chart, #3 on Sound City Africa's Top 20 chart, and #3 on Nigeria's Shazam chart. Cheque recently earned a "New Artist Spotlight" from Apple Music Nigeria, who named Cheque "New Artist of the Month" for November 2020.
Now signed to Penthauze, a label founded by respected Nigerian rapper Phyno, Cheque is currently preparing videos for more Razor EP highlights. The artist has spent the past weeks vocal and active in Nigeria's #EndSARS movement against police brutality, posting in support on socials and even taking to the streets himself in protest. Only scratching the surface of his talent, Cheque is more than ready to assume his destiny as Nigeria's next all-genre force.
"As artists, our voices are amplified and we have a duty to speak out for what we believe in," says Cheque. "It's important that we deliver a positive message, and try to improve society through our art. In my music and on social media, I try to advocate for a better and safer Nigeria. #EndSars is a major part of that movement, but it's not the only part."
Watch "Zoom": https://www.youtube.com/watch?v=xkFKrYc_ero
Watch "Satisfied": https://www.youtube.com/watch?v=I3FuFYjbU2U
Watch a live acoustic performance of "Zoom": https://www.youtube.com/watch?v=5Re39xsev8s
Listen to Razor on the platform of your choice: apple | spotify | audiomack | pandora | deezer
Razor EP tracklist:
Zoom
Loco
Satisfied
Odun
Hollywood
Please contact Michelle, Kerry, or Andrea for more info.
---
Links:
official site | instagram | twitter | youtube | spotify

"Zoom": https://www.youtube.com/watch?v=xkFKrYc_ero
Razor EP: apple | spotify | audiomack | pandora | deezer
"Satisfied": https://www.youtube.com/watch?v=I3FuFYjbU2U