9.20.2019
Casanova Announces Behind These Scars Album, Out October 11th, With Guest Spots from Gunna, Young Thug, Jeremih, and More
The Roc Nation/Republic Records Signee Shares the Soulful and Hard-Nosed "Stay Wit It," Available With Pre-Order of the Album
Critical Praise:
"Unlike most current New Yorker rappers, Casanova opts to body tracks akin to the days of G-Unit or Dipset, brandishing rapid-fire flows and throaty growls full of malice that are equally as menacing as his 6'4" frame." – HipHopDX
"Thanks to Casanova's strapping voice, charismatic personality, and unyielding confidence, "Don't Run" set New York's music scene ablaze…With an already convincing résumé, Casanova isn't slowing down anytime soon." – Billboard
"Move over fake rappers because Casanova is out to prove he's the real deal. The Brooklyn, N.Y. native (Flatbush to be exact) isn't faking the funk when it comes to his reality; he prides himself on being authentic and serving lyrics based on real life events rather than fabrication." – XXL
The Announcement:
Deftly commanding his authoritative bark, Brooklyn artist Casanova raps in all caps. Delving deep into his past and facing his demons head-on, Casanova announces Behind These Scars, his upcoming second album. Comprised of a breathless 10-tracks, Behind These Scars traces the Roc Nation rapper's path from poverty to prison to prominence, carefully examining every aspect of the rising star's life. Expanding on the turbulent East Flatbush narrative that began with 2018's Commissary, the upcoming album bursts with radio-ready bops, reflective ruminations on post-prison life, and the aggressively confrontational bangers on which Casanova made his name. Featuring appearances from Young Thug, Chris Brown, Jeremih, Gunna, Fabolous, and more, Behind These Scars drops October 11th via Roc Nation, in partnership with Republic Records.
Along with the announcement of the album, Cas shares "Stay Wit It," his newest track. Floating with ethereal vocal samples, and anchored by a rubbery bassline and booming drums, "Stay Wit It" preaches the need to remain vigilant, whether in the industry or in the streets. According to Casanova, any day could be your last–act proudly or you'll die with regret: "I gotta stay wit it/Cause I'm goin' to my grave wit it." Produced by All-Star, "Stay Wit It" is available gratis with pre-order of Behind These Scars.
Behind These Scars boasts two successful pre-release singles: "Coming Home" and "So Brooklyn." Featuring an appearance from Chris Brown, "Coming Home" is a radio-ready, romantic jam with a butter-smooth hook, earning over 1 million Spotify streams in its first two weeks of release. Featuring a glorious travelogue of a music video that touches upon all aspects of Brooklyn life and features cameos from the likes of Flipp Dinero, Papoose, Maino, Lance Stephenson, and more, the Fabolous-featuring "So Brooklyn" is an anthem for all Brooklynites or anyone else proud of their hometown.
The song inspired the #SoBrooklyn Challenge on social media, in which thousands of fans, and several famous faces, submitted their best bars about what their means to them atop the "So Brooklyn" instrumental. Over the past few weeks, the #SoBrooklyn challenge received entries from the likes of Brooklyn natives like Young M.A., Papoose, Memphis Bleek, Maino, Rob Markman, and game out-of-towners like DMX, G Herbo, Wyclef Jean, Trae Tha Truth, Freeway, Cassidy, Bandhunta Izzy, Houston Rockets guard Iman Shumpert, and Los Angeles Chargers defensive end Melvin Ingram. Inspiring over 35,000 posts and racking up hundreds of thousands of views on Instagram, Twitter, and YouTube, the #SoBrooklyn challenge is a playful expression of hometown unity and a demonstration of BK's unparalleled rap tradition.
Pre-order Behind These Scars: https://smarturl.it/BehindTheseScarsCASS
Buy/Stream "Stay Wit It": https://casanova2x.me/staywititcas
Behind These Scars tracklist:
1. Jail Call
2. Knock Knock
3. So Brooklyn (feat. Fabolous)
4. So Drippy (feat. Gunna & Young Thug)
5. Woah (feat. Jeremih)
6. Coming Home (feat. Chris Brown)
7. In My Hood
8. Stay With It
9. Could've Been Something (feat. KayCyy Pluto)
10. Live (feat. Giggs)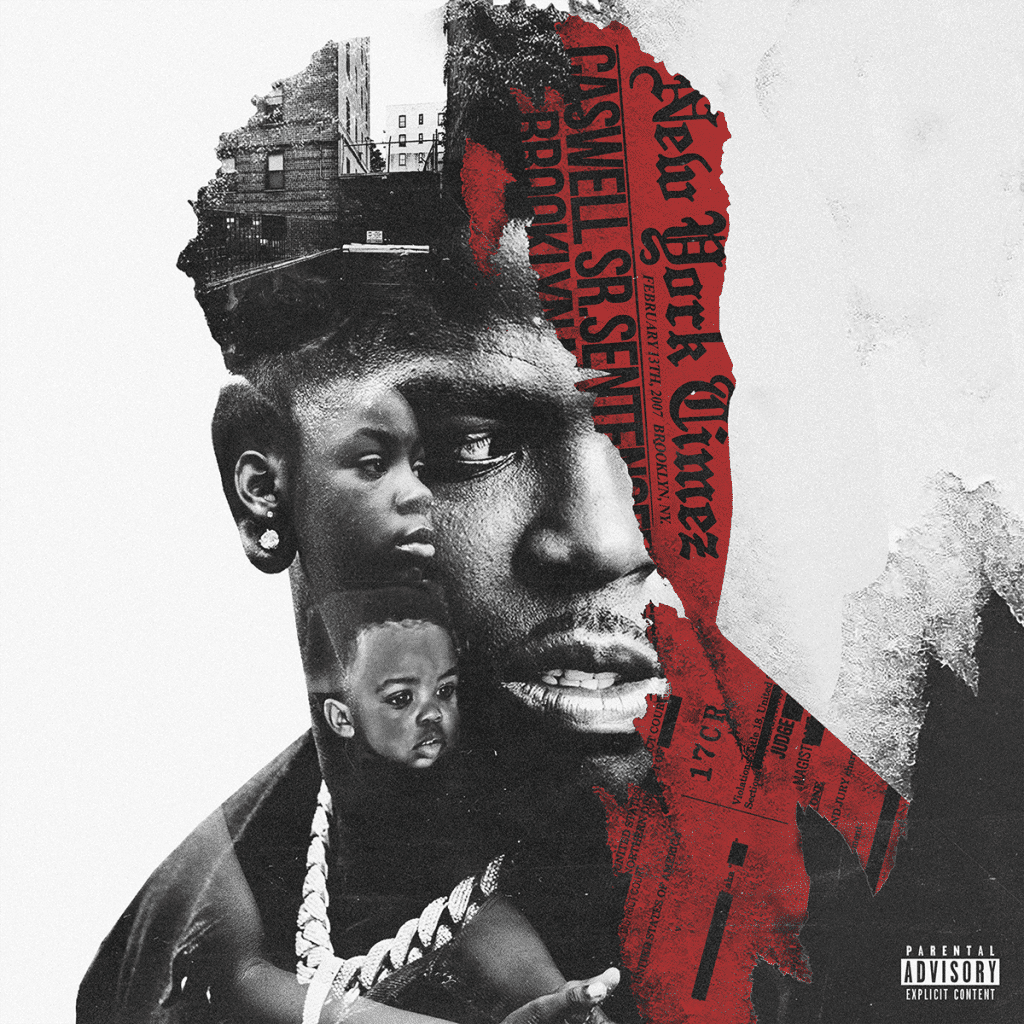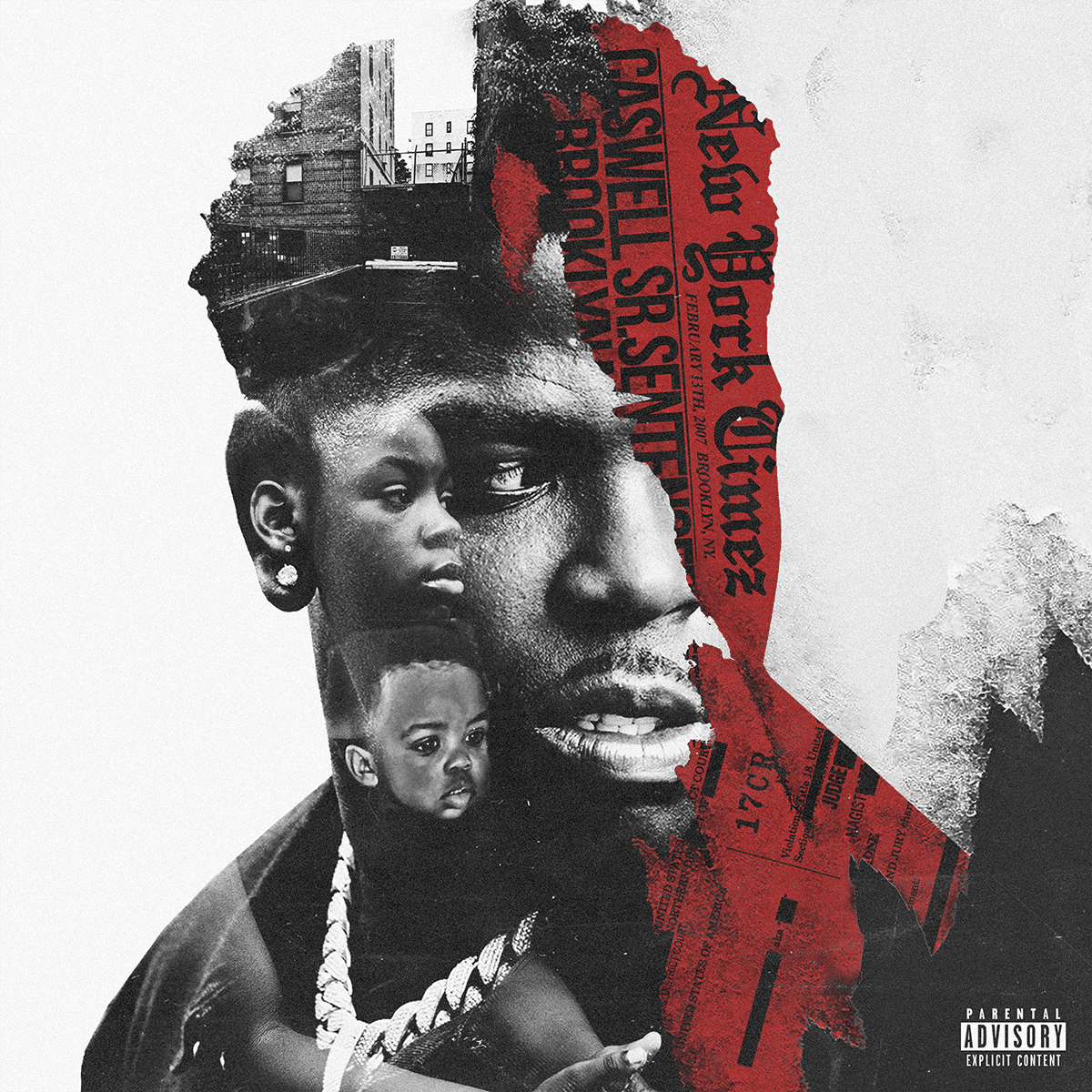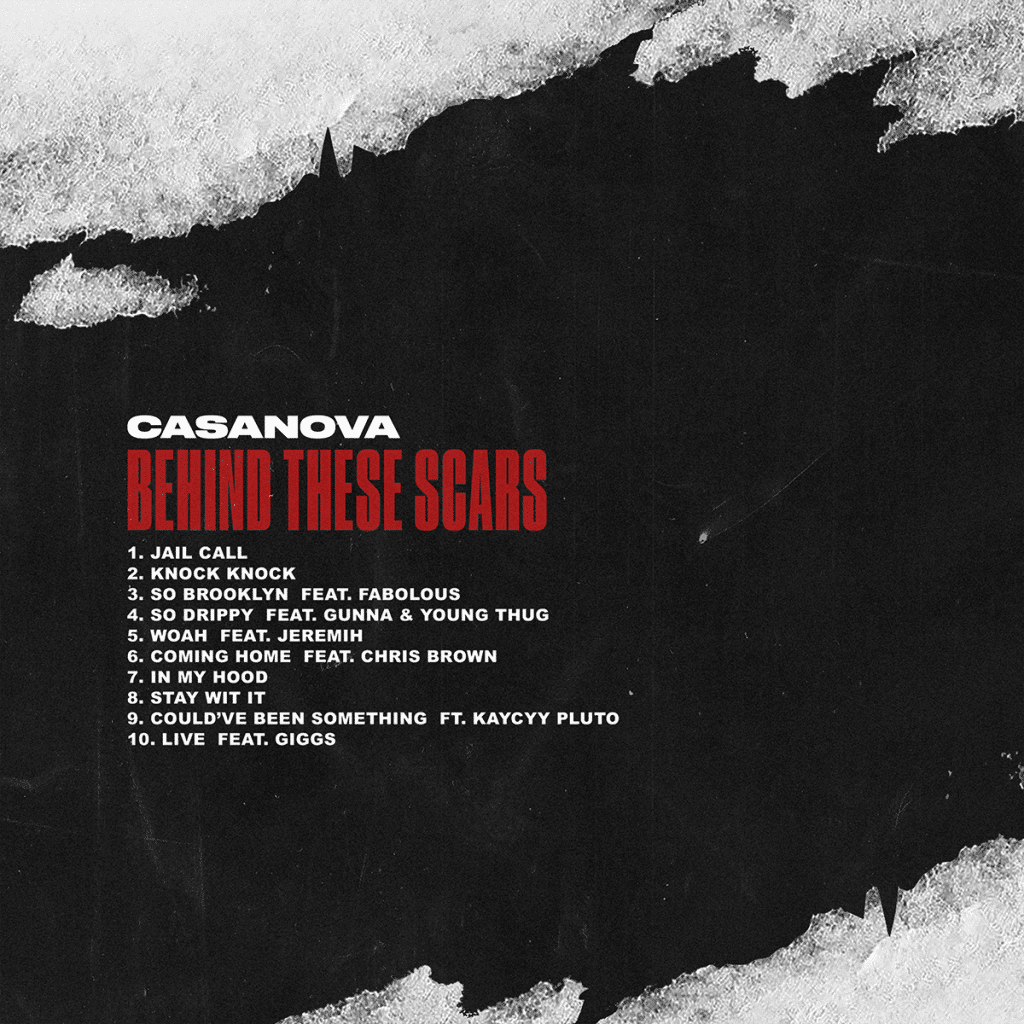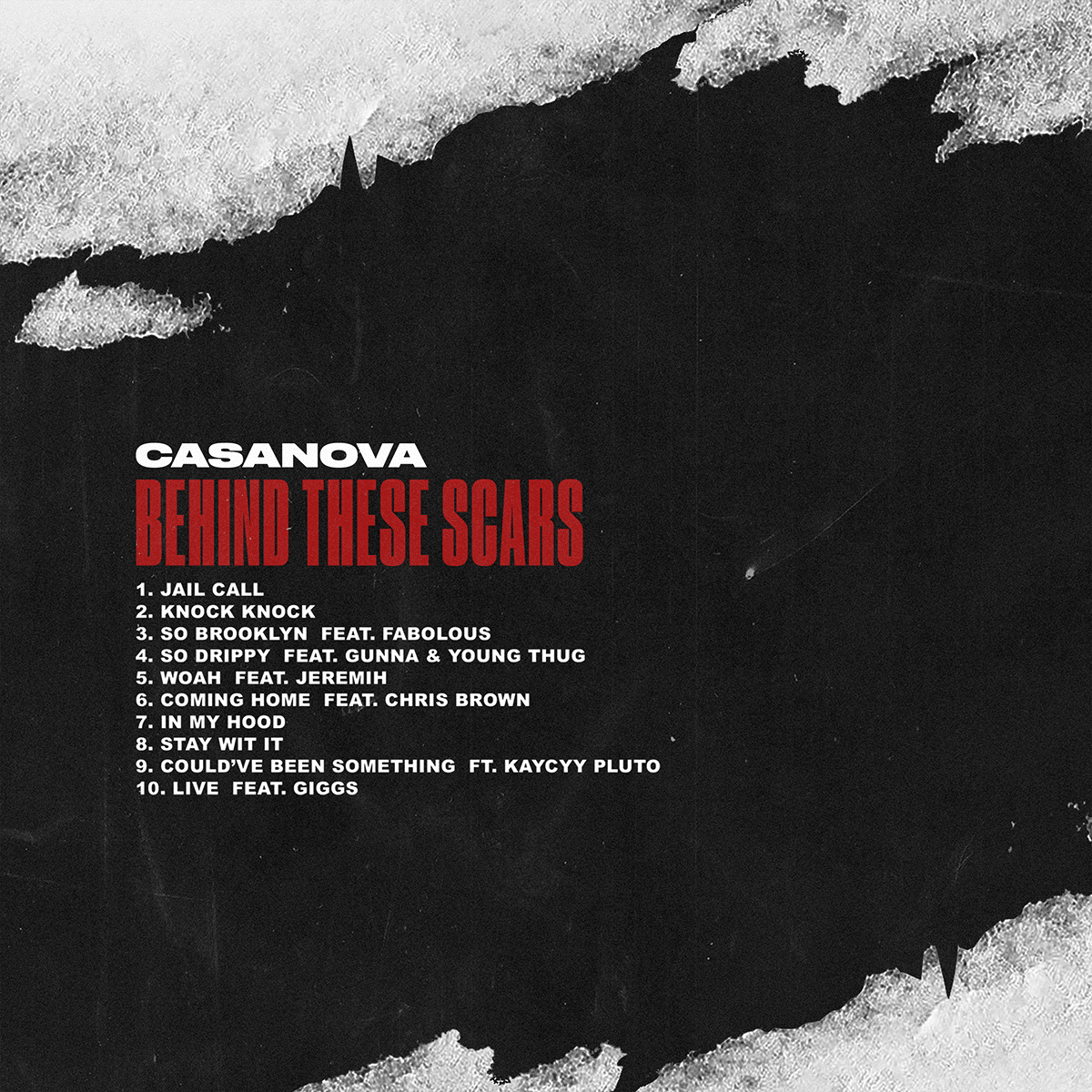 For more info, please contact:
Michelle McDevitt, Audible Treats – michelle@audibletreats.com
Kierra Felton, Audible Treats – kierra@audibletreats.com
Amaiya Davis, Republic Records – Amaiya.Davis@umusic.com
The Background:
Casanova 2X elbowed his way into rap's competitive coliseum. Armed with the infectious warning shot "Don't Run," the Brooklyn rhyme rookie simultaneously made a name for himself and scored early success at radio and streaming platforms. His robust energy and primal charisma consumed the entire New York City tri-state area, convincing hip-hop heads to adopt his signature salute, "Boom Boom Boom!" Certified by the years he spent incarcerated, Casanova's debut EP Commissary—featuring guest appearances from Chris Brown, Fabolous, A Boogie wit da Hoodie, and G-Eazy—established him as one of hip-hop's hottest rising stars. Off parole and ready to see the world, Casanova let his artistry fly first class with the recent release of his aptly titled Free At Last EP, released in 2019.
---
Links:
official site | facebook | twitter | instagram | spotify
Pre-order Behind These Scars: https://smarturl.it/BehindTheseScarsCASS
"Stay Wit It": https://casanova2x.me/staywititcas
"So Brooklyn" ft Fabolous: https://casanova.lnk.to/SoBrooklynPR
"Coming Home" ft. Chris Brown: https://casanova2x.me/2xcominghome
"2AM" ft. Tory Lanez & Davido: https://www.youtube.com/watch?v=LDziEJZBBPQ
Free At Last (w/ 30 Roc): https://open.spotify.com/album/3NFWCRbtmJco0bf4TwUbTd?si=nb1-HT4eQyqu1uY_TG-Urg
"Set Trippin'": https://www.youtube.com/watch?v=YiS24Ia44DQ
"Don't Run": https://www.youtube.com/watch?v=Ph-g4kY_OIU